GTA 5 - Raptor Hack (Single mode)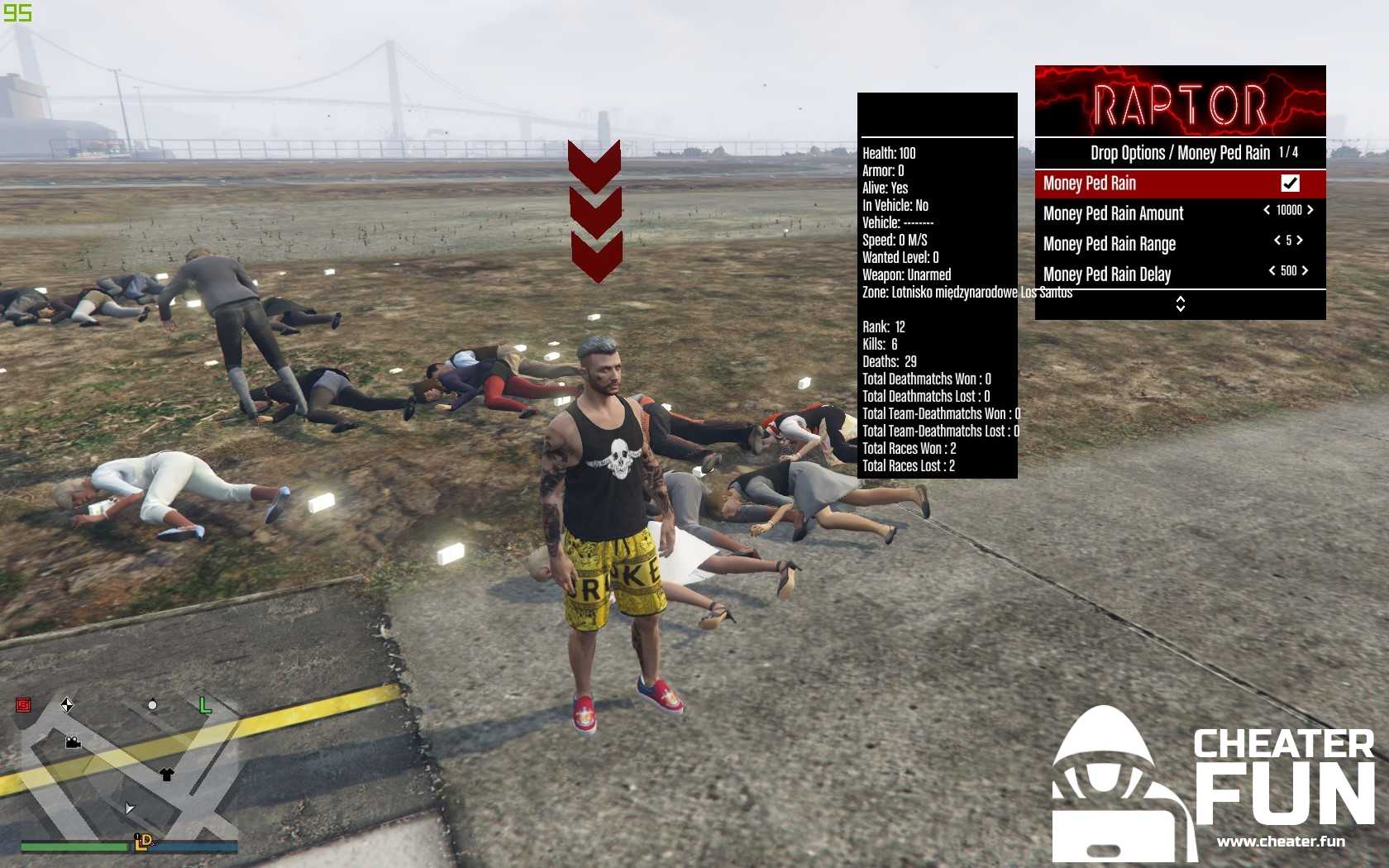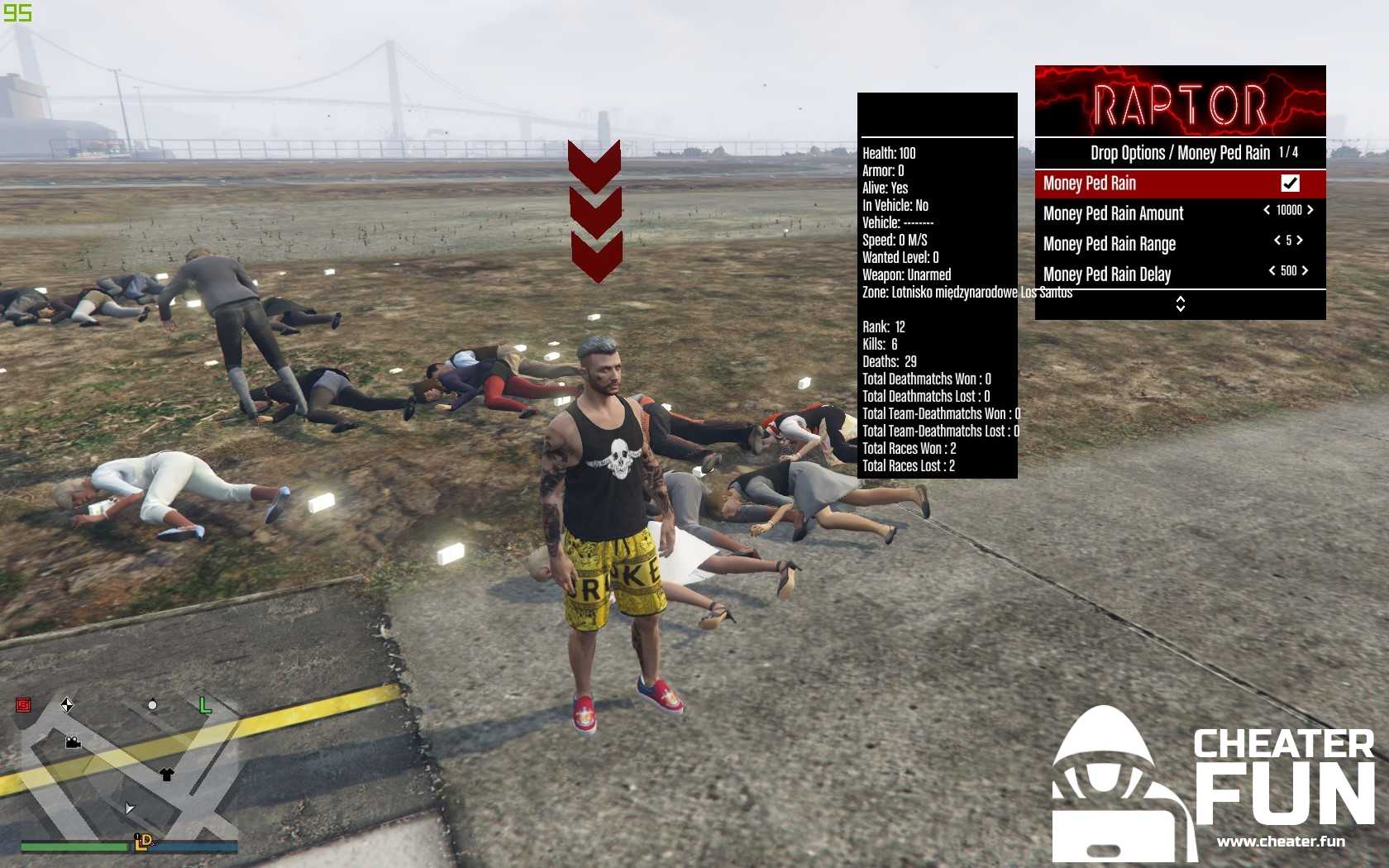 Developer:

RAPTOR/MODZZ

Category:

GTA 5

Updated:

28.07.20

Current version:

v2.0
New free cheat on GTA 5 for single player, story mode. This hack is fully working and will help you quickly complete game missions or just have fun in the game, as well as create beautiful content for your YouTube channel. The cheat is safe, which means that the probability of getting a ban is very low. The cheat runs through any working injector, tested everything works.
HOW TO USE:
Folder "RAPTOR" insert on disk C
Download Injector
Turn on GTA V and go to history mode
Enter the RAPTOR1.0.dll for the GTA process
Internet connection
Press * on the numeric keypad or F8 to unlock the men
HOTKEYS:
Numpad * or F8 / open
Numpad 5 or Enter / select
Numpad 0 or Backspace / return
Numpad 2 or down arrow
Numpad 8 or up / up arrow
Numpad 4 or left / left arrow
Numpad 6 or right / right Arrow
[F5] teleport for marker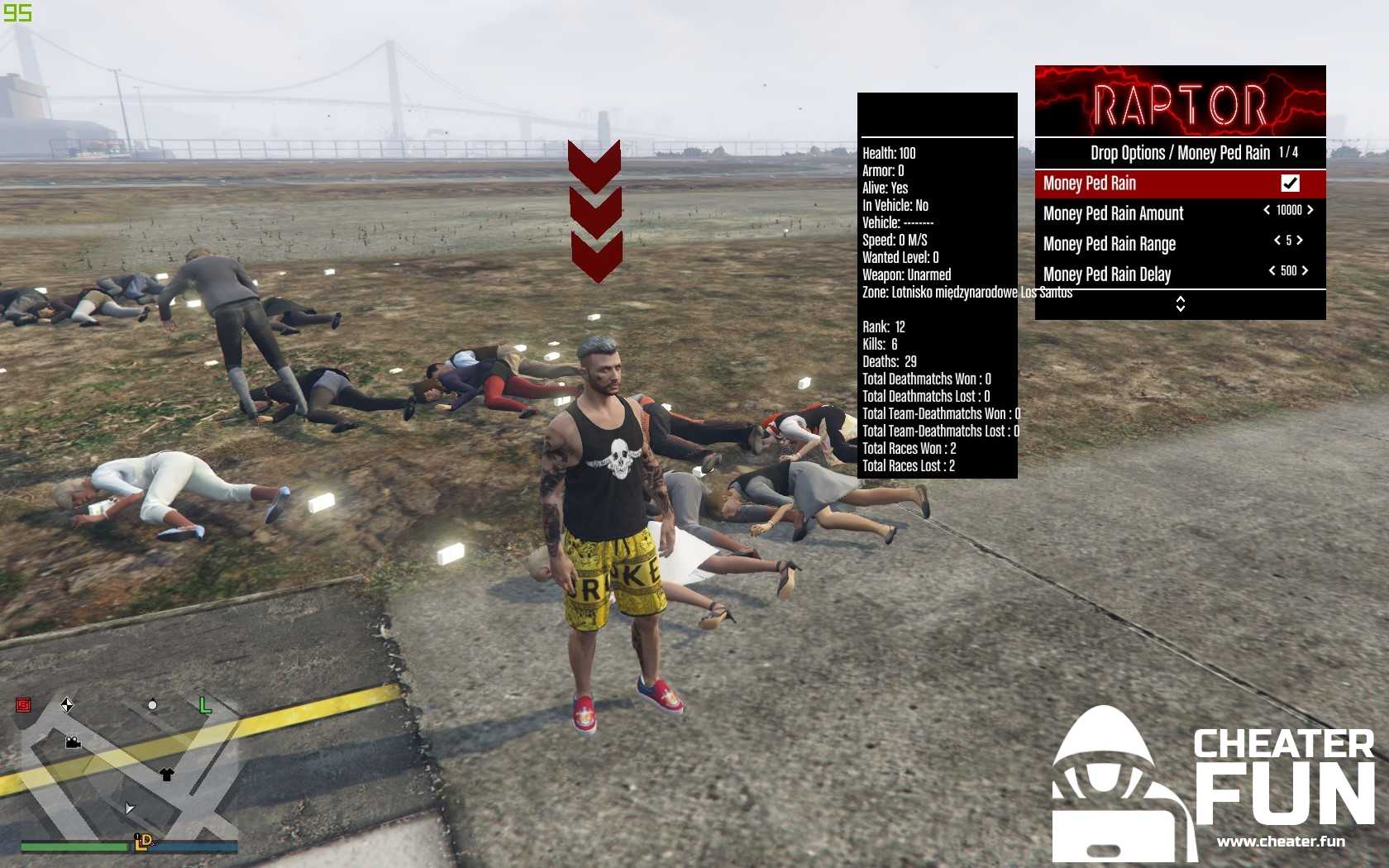 Download GTA 5 - Raptor Hack (Single mode)
The minimum comment length is 50 characters. Comments are moderated. Use only English.