Genshin EpicGlobal Cheat + Injector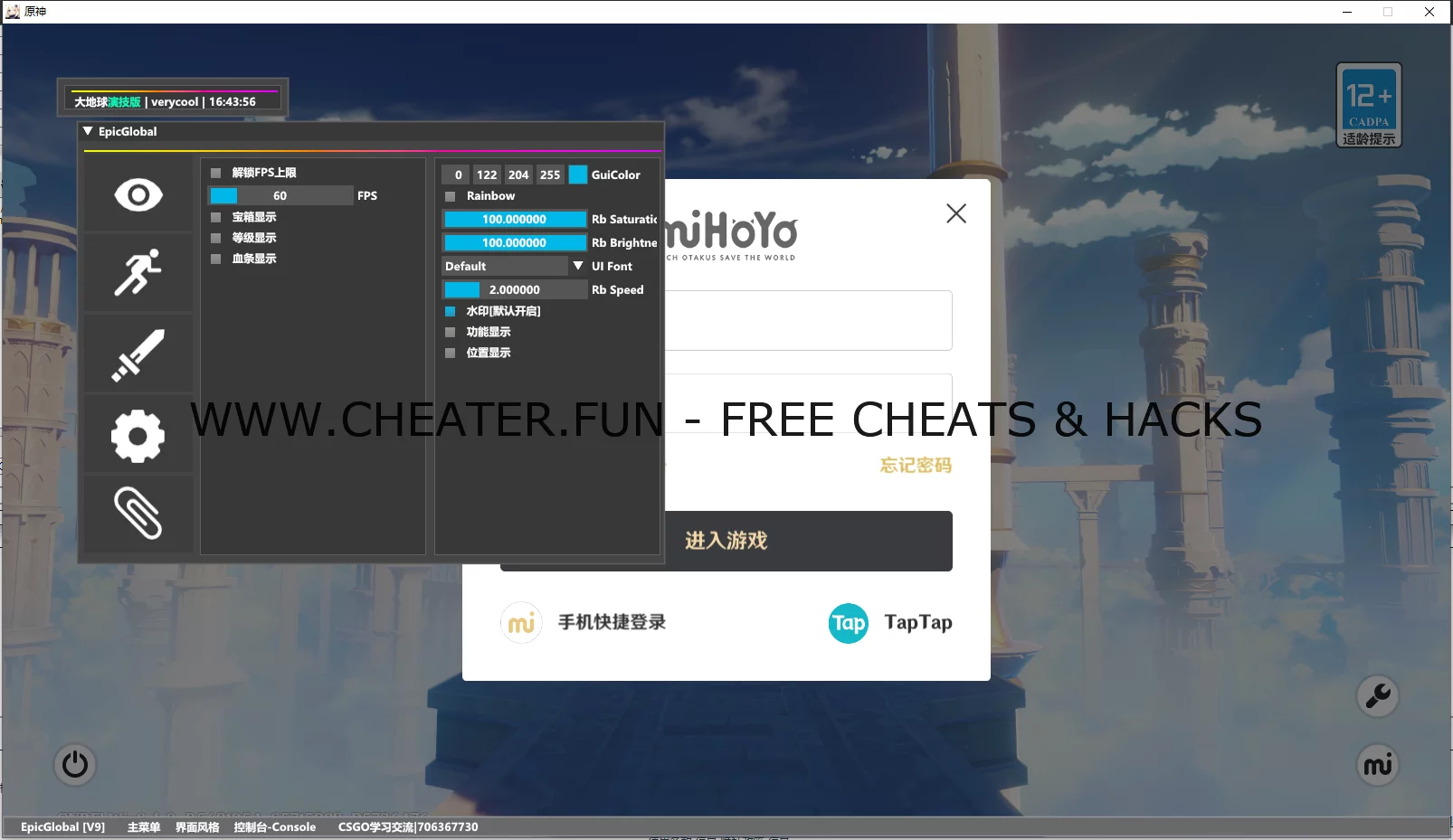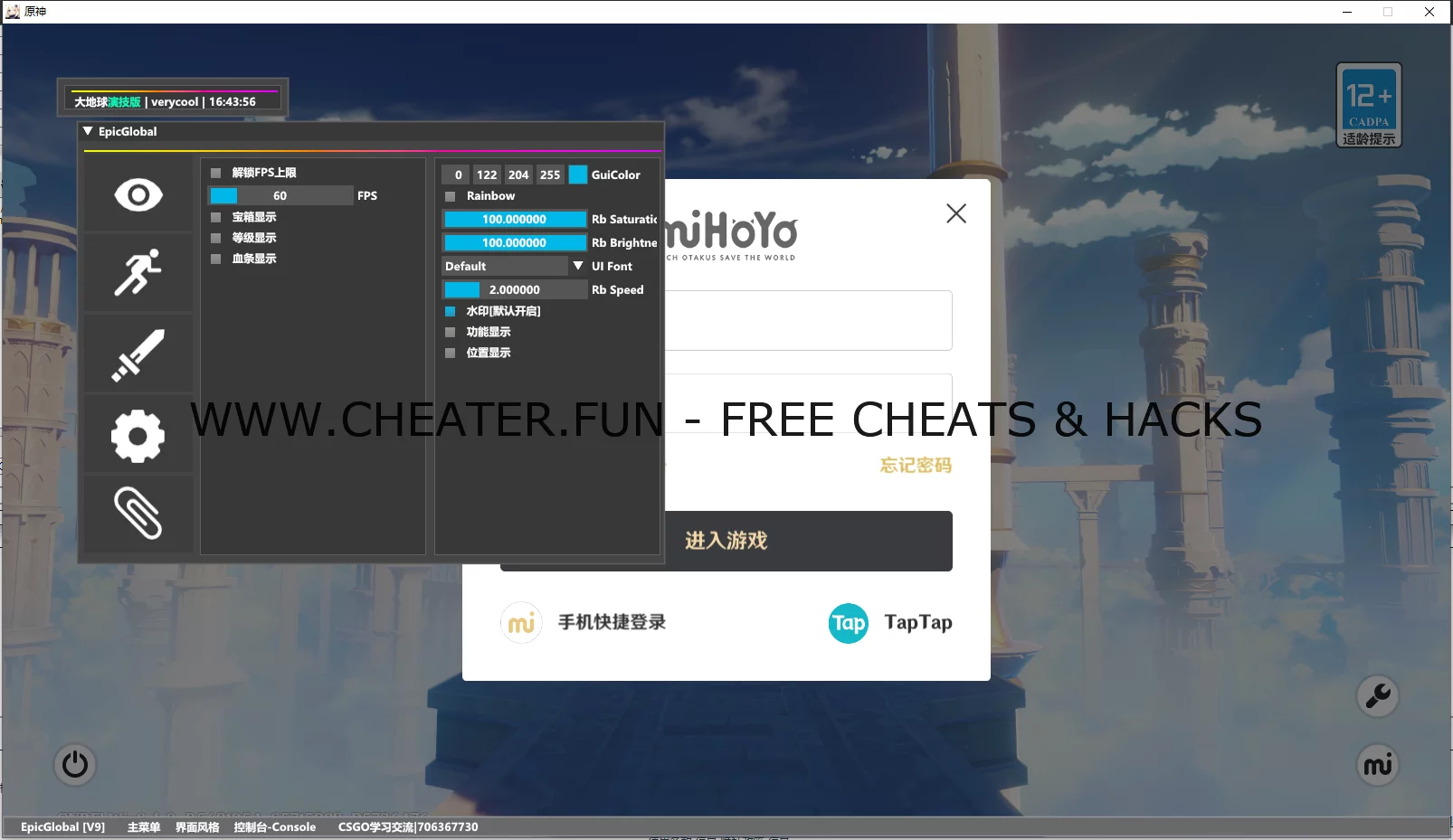 Developer:

FannieMC

Category:

Genshin Impact

Updated:

06.04.22

Current version:

15.6 (Support Genshin Impact v2.6)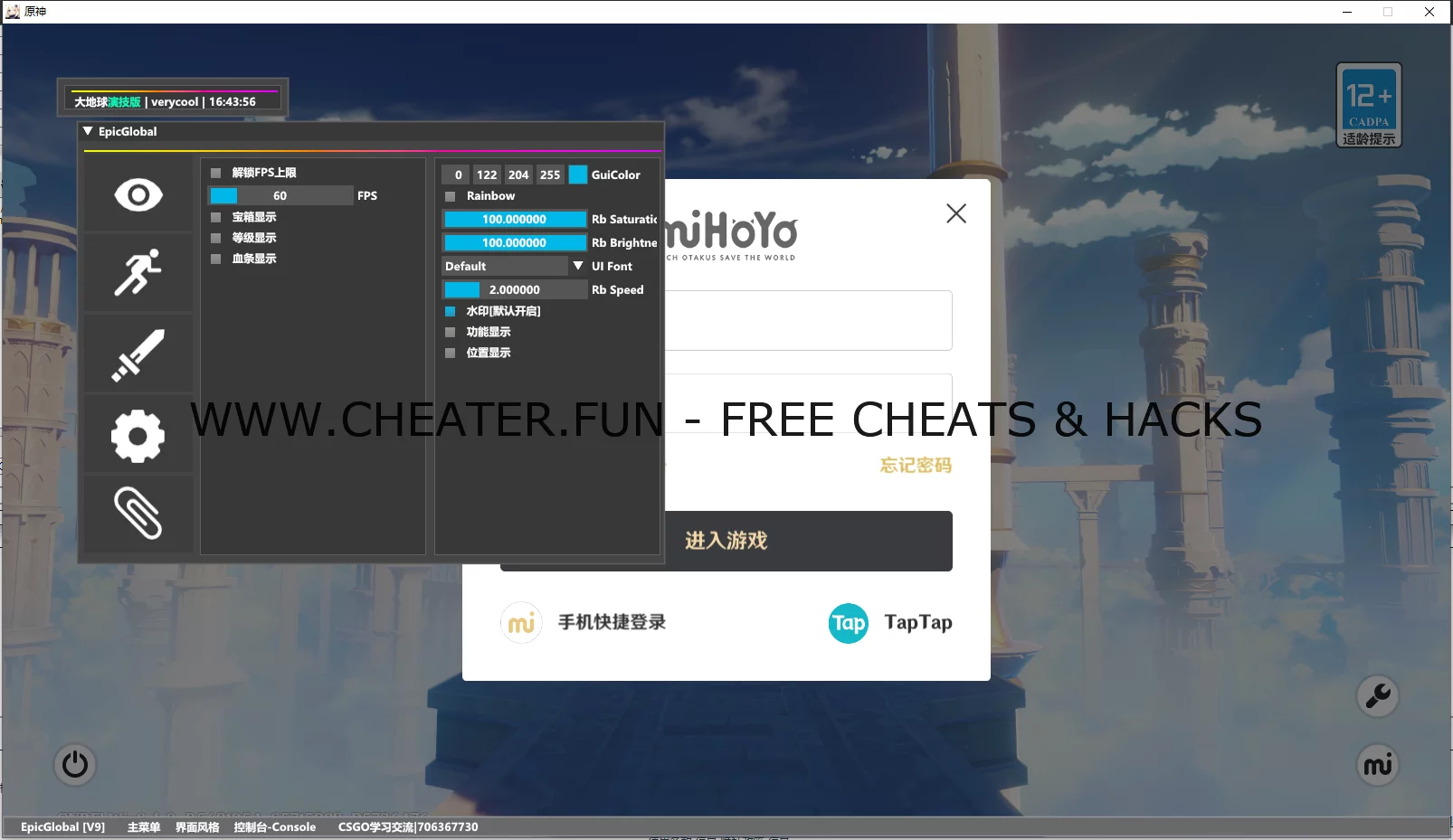 I want to recommend you another free cheat EpicGlobal on Genshin Impact with a built-in injector. This is an excellent cheat in Chinese with a convenient menu where you can manage the functions. Additionally, the developer has shared his unique injector with which you can safely implement the cheat in the game.
It has all the relevant functions for a dominant game. For example functions for a double attack, quick attack, infinite mana, teleport, visual settings and much more. The cheat will be constantly updated and improved, so subscribe to the news and keep an eye out for updates.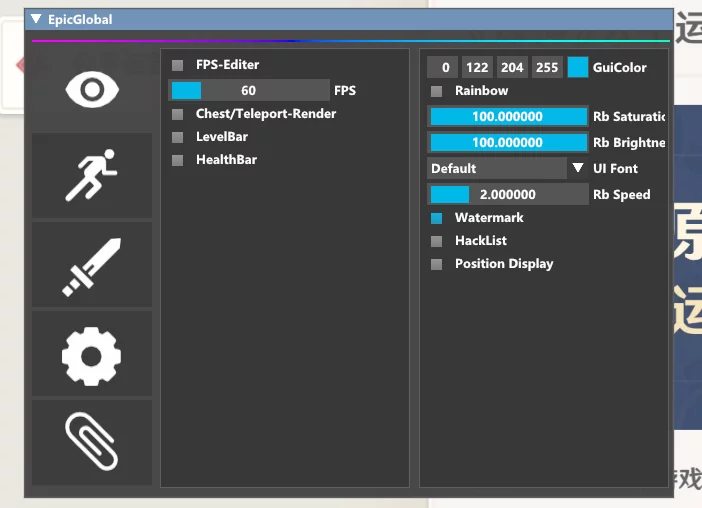 How to use Genshin EpicGlobal Cheat:
fully boot into game
run cheat as admin
wait for console to appear tap F2, wait until it's done, then tap F2 again.
you will see a small dialogue box appear near the bottom click the text here: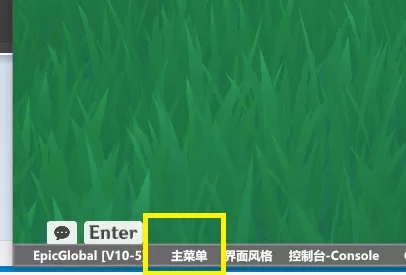 *this will bring up your menu.
Warning! At this time for the use of teleport most likely you will receive an instant ban!
DON'T CHANGE DEFAULT FILENAME
If Value Freeze , In Before Change Turn Off [InfStamina = "无限体力"]
Click "主菜单" in lower left, it will open main interface
Features Genshin EpicGlobal Cheat:
[Visuals-Mode]
FPS-Editer
Chest/Teleport-Render
LevelBar
HealthBar
Watermark
HackList
Position
[Player-Mode]
InfStamina
FlyHack
GodMode[Removed|100%Ban]
PosEditer
FastTeleport
[Combat-Mode]
Rapid-Fire [Easy Banned]
DoubleAttack
NOAI [END-TOGGLE]
FastBow
NoCooldown[E]
NoCooldown[Q]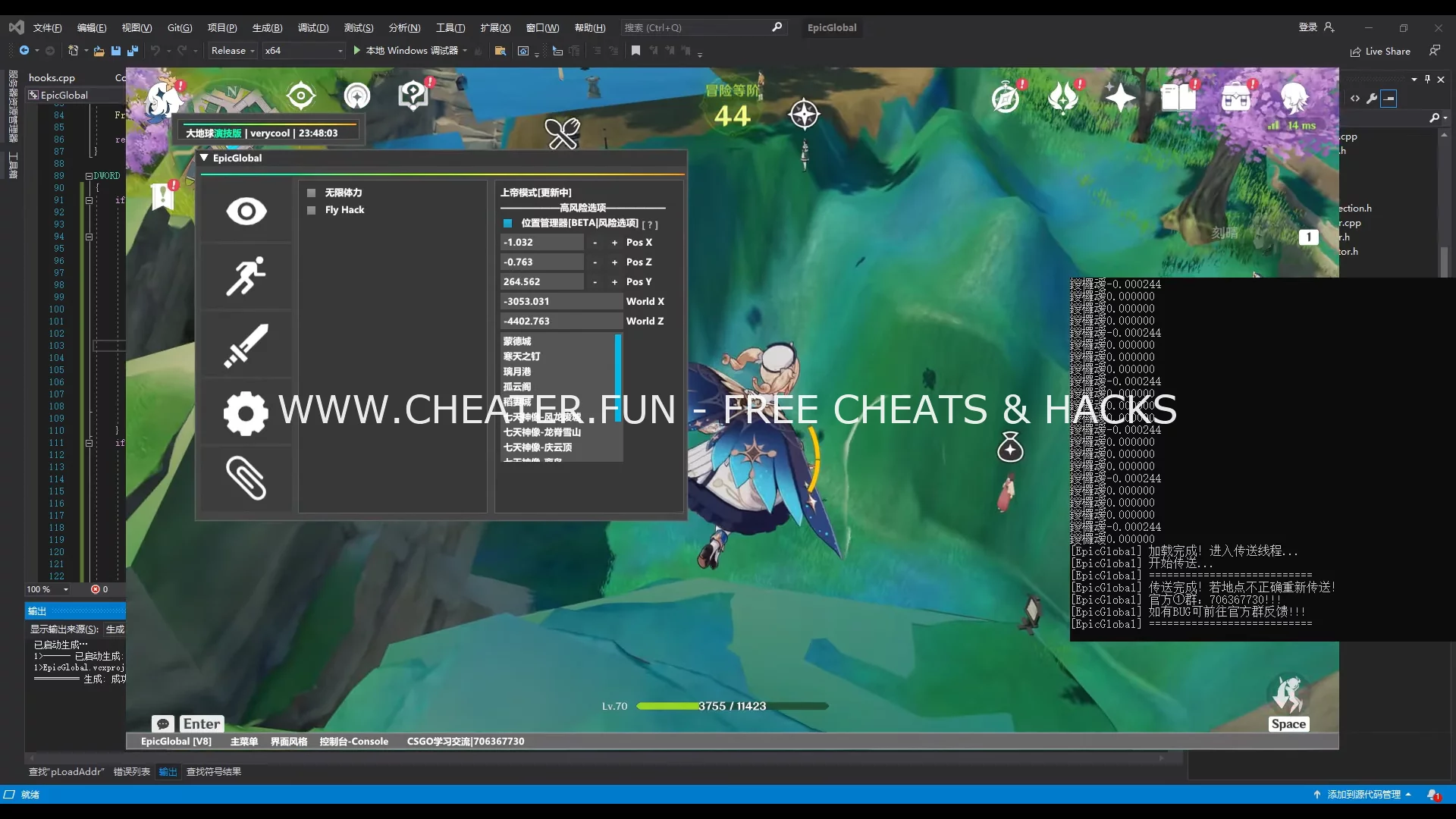 Updated April 1, 2022: 
God Mode [BETA|Risk Options]
Adjust the security level of [Location Manager]
Adjust the security level of [Quick Teleport]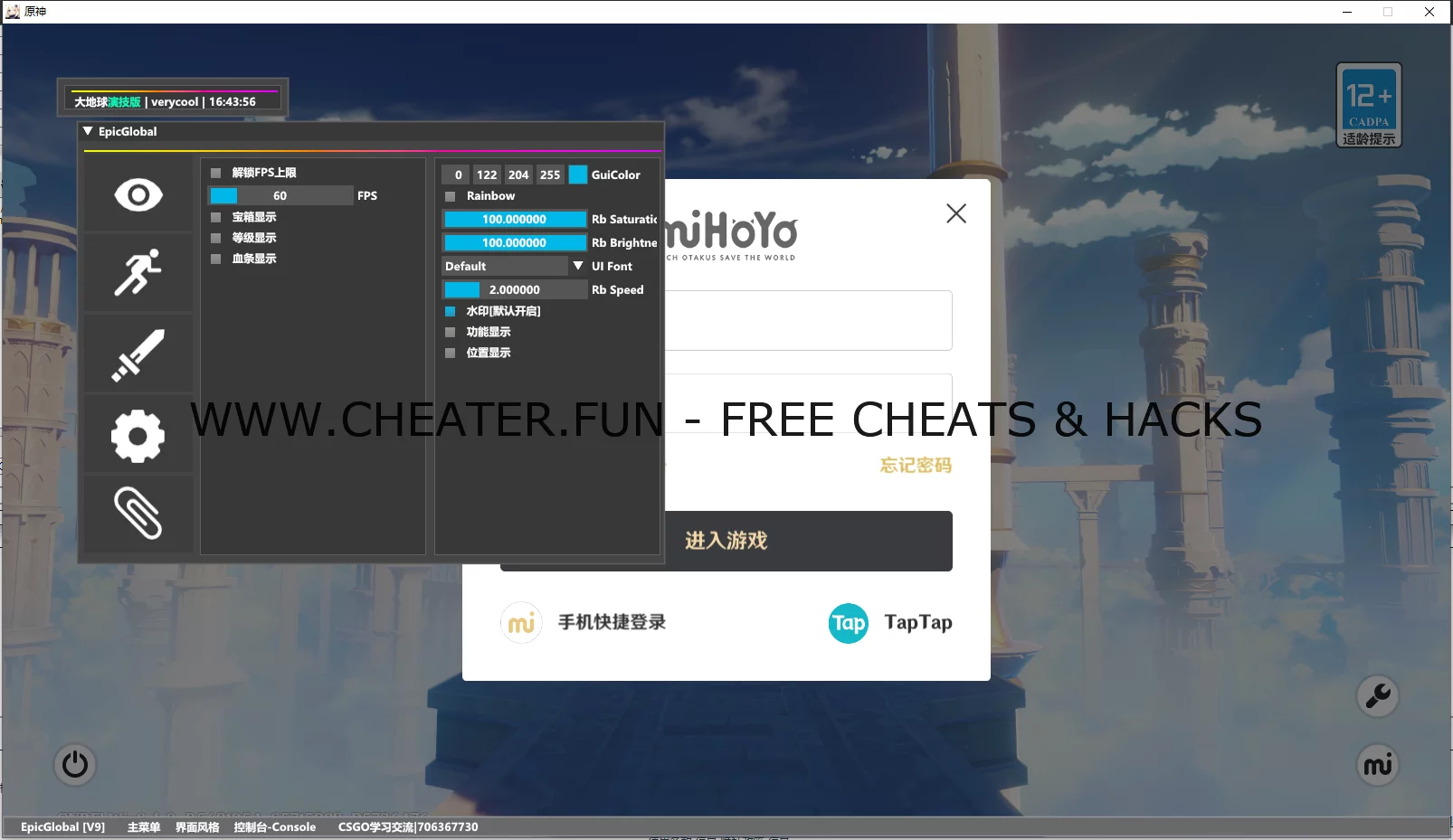 Download Genshin EpicGlobal Cheat + Injector
Subscribe to the news Genshin EpicGlobal Cheat + Injector
If the news changes, you will receive an E-mail notification.
The minimum comment length is 50 characters. Comments are moderated. Use only English.