GTA V PC Online 1.50 Mod Menu - SYNTAX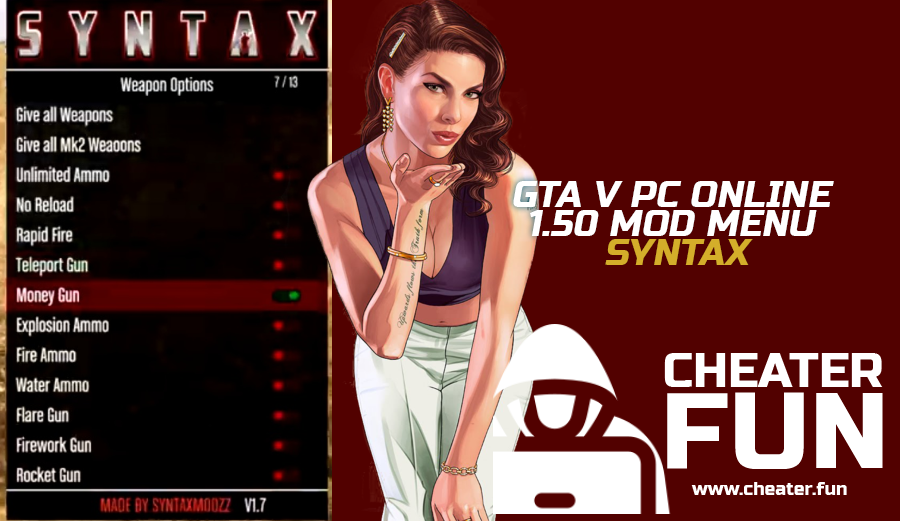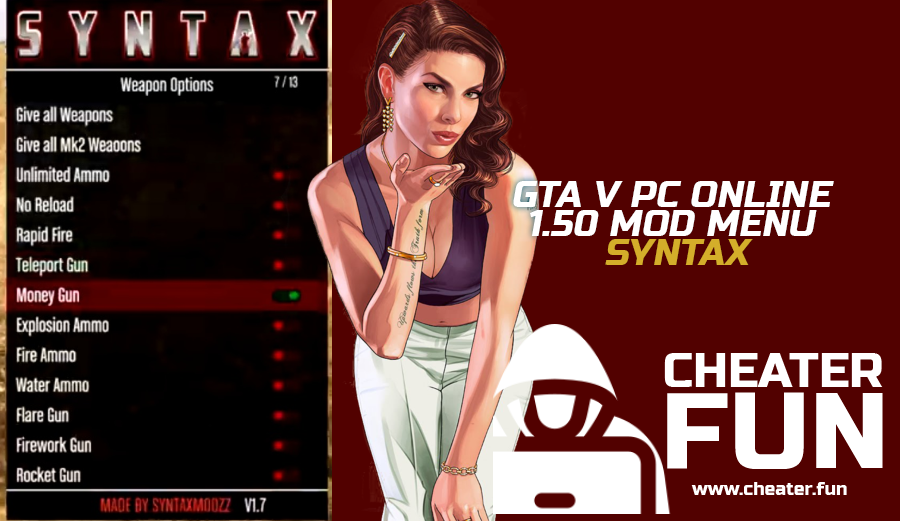 Developer:

SYNTAXMODZZ

Category:

GTA 5

Updated:

28.07.20

Current version:

v1.9
A reliable cheat for GTA 5 PC Online SYNTAX that you can download from our website for free. This is a great solution for players who want to get everything at once, THIS syntax cheat will help you. The cheat is a ready-made solution in the form of a Mod Menu with which you can manage any functions, from unlocking the entire tuning and ending with some sort of teleport to any point, getting any weapon and much more.
At the moment, the hack is invisible and you can use it and not be afraid of the ban, but still use it at your own risk.
HOW TO USE:
Insert the "SYNTAX" folder into the main game directory
Download any 
injector
Turn on GTA V and switch to history mode
Insert the SYNTAX1.7 file.dll in the GTA process
Go online  

HOT KEYS:
Numpad * or F8 / open
Numpad 5 or Log in | select
Numpad 0 or Backspace / return
Numpad 2 or down arrow / bottom
Numpad 8 or up arrow / mountain
Digit 4 or left | left arrow
Number 6 or right | right arrow
F5 Teleport for marker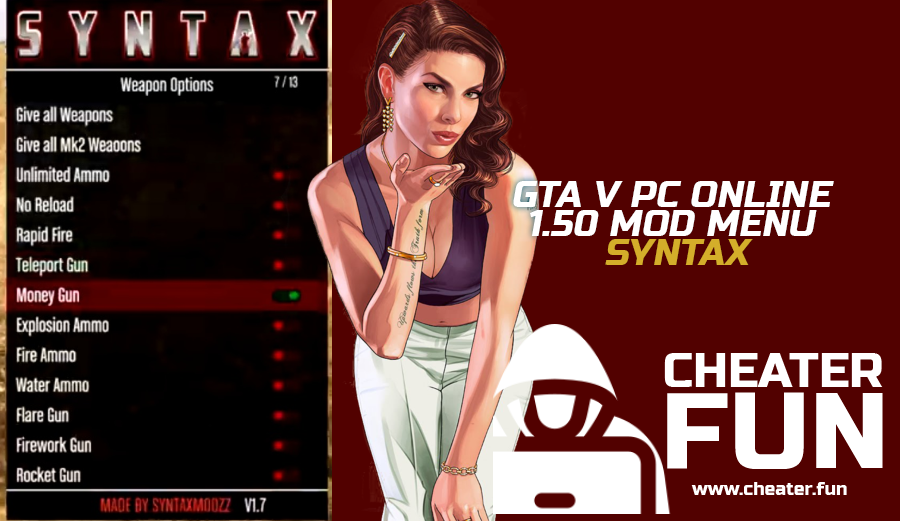 Download GTA V PC Online 1.50 Mod Menu - SYNTAX
The minimum comment length is 50 characters. Comments are moderated. Use only English.