GTA V Isabella - Trolling Mod Menu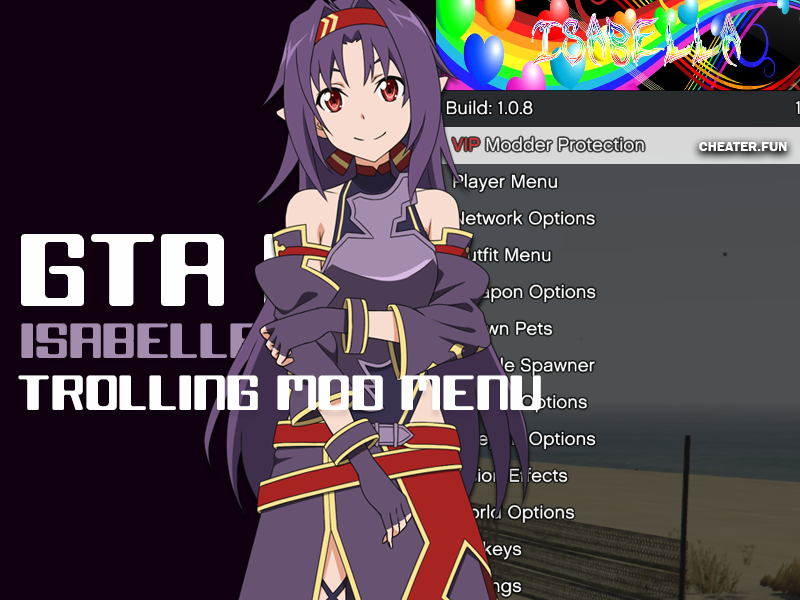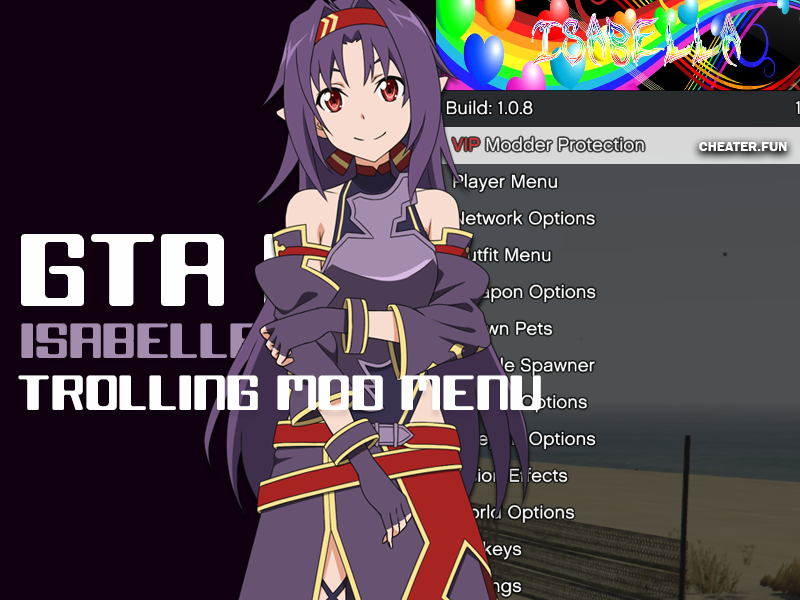 Developer:

isabella

Category:

GTA 5

Updated:

28.07.20

Current version:

v1.0.9
Hi! For you, we are not posting a new, but up - to-date cheat Isabella-Trolling on GTA V that you can download from our site. A great solution for those who want to laugh on game servers and make other players nervous. There are many features to attract the attention of other players, as well as additional features for a comfortable game. The menu is standard and convenient. All functions are controlled via the menu, you will not need to download anything extra. For example, there are settings for the player, a variety of functions that are more suitable for trolling, as well as teleport, weapons, cars, money, in General, you will like it. I play with it myself and this functionality is enough for me.
Any questions? Ask me, I'll try to help you.
WORKING 28/07/2020
-
1.50 GTA V (STEAM/Social Club)
HOW TO USE Isabella - 
Trolling Mod Menu for GTA V?
1: Disable antivirus
2: Go to #download  and Download Isabella Menu
3: Unzip Isabella Menu on the desktop
4: Go to C:// and place there the IsabellaFolder
5: Now open Xenos64 
6: Drag and drop the IsabellaMenu.ass inside Xenos64
7: Start GTA V and Load in Story mode
8: Click Process > GTA5.exe
9: When in story mode hit Inject
10: Something will come up now Type there - 
Username = Isabella
Password = Isabella
The Activation Of F8.
Scroll Down/Up Num 2/8.
Selecting the num 5 / Enter functions.
Right/Left Num 6/4.
Return / Close menu Num 0 / Backspace.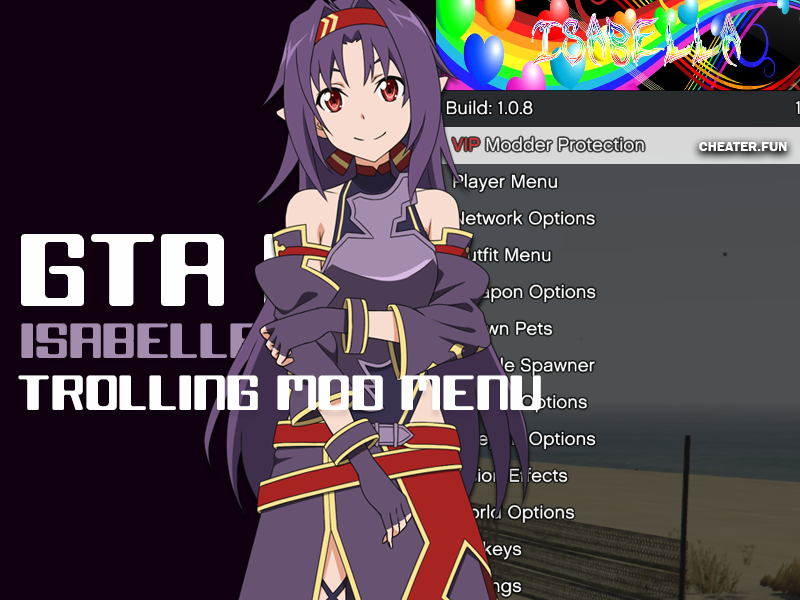 Download GTA V Isabella - Trolling Mod Menu
Subscribe to the news GTA V Isabella - Trolling Mod Menu
If the news changes, you will receive an E-mail notification.
The minimum comment length is 50 characters. Comments are moderated. Use only English.