[CS 1.6] SoftON Premium Legit Free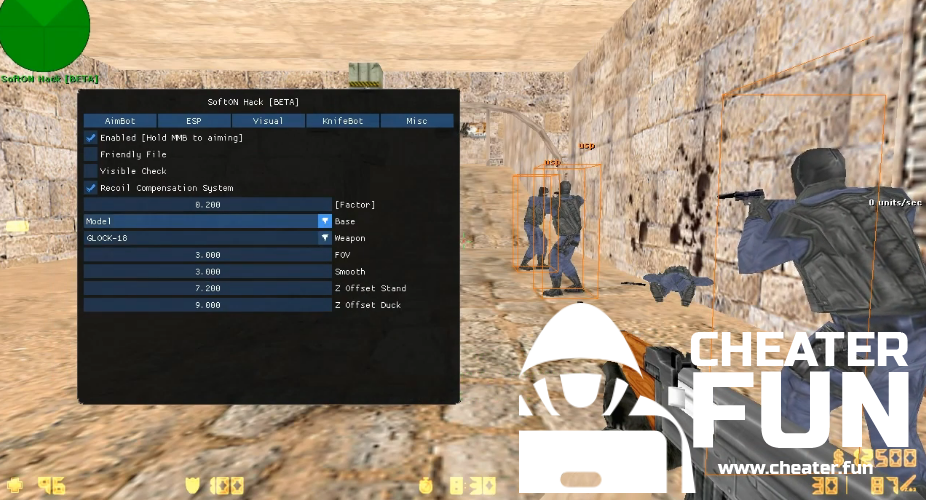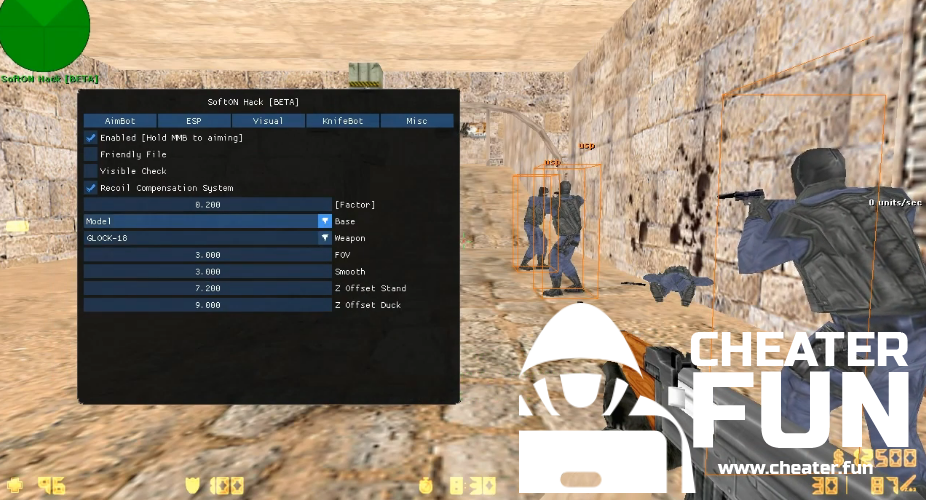 Developer:

Jody Redlot

Category:

CS 1.6

Updated:

26.09.19

Current version:

beta [26/09/2019]

New cheat on CS 1.6 SoftON which was built on the basis of ImGUI. This hack is absolutely free and all features are available for General use. Hack exclusively belongs to the category of Legit hack, in the future this hack will not be added to Rage or HVH function to improve and modernize only Legit direction of this hack SoftON. Already at the moment the cheat contains in its functionality quite decent functionality that you can use for Legit games, as well as convenient because of its structure and manageability thanks to the menu which is ImGUI.

The functions are divided into categories, for example, there is a working Aimbot with which your shooting will be perfect and you will shoot only at the enemy, as well as the ESP function to highlight enemies and thus Shine them through the walls, there are other visual effects, as well as working KnifeBot and other functions that you can find in the "Misc"tab.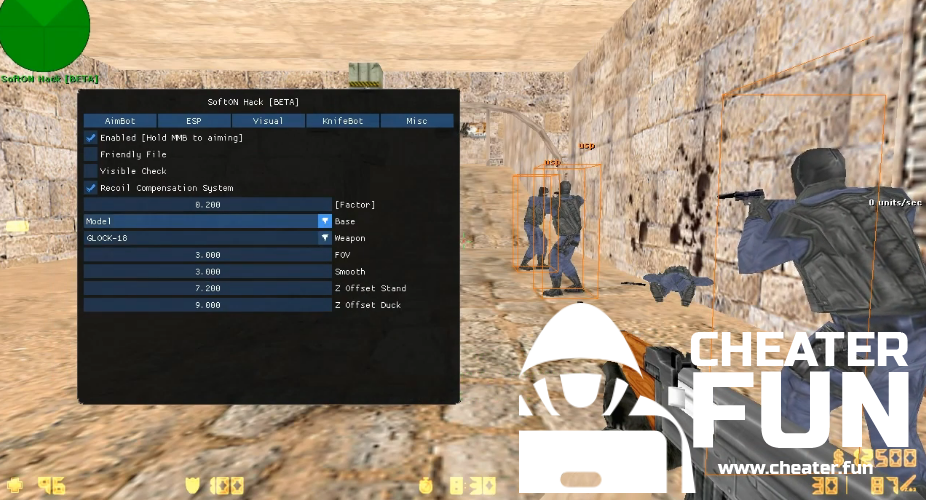 Download [CS 1.6] SoftON Premium Legit Free
The minimum comment length is 50 characters. Comments are moderated. Use only English.