sus-sdk - Aimbot, Wallhack, SkinChanger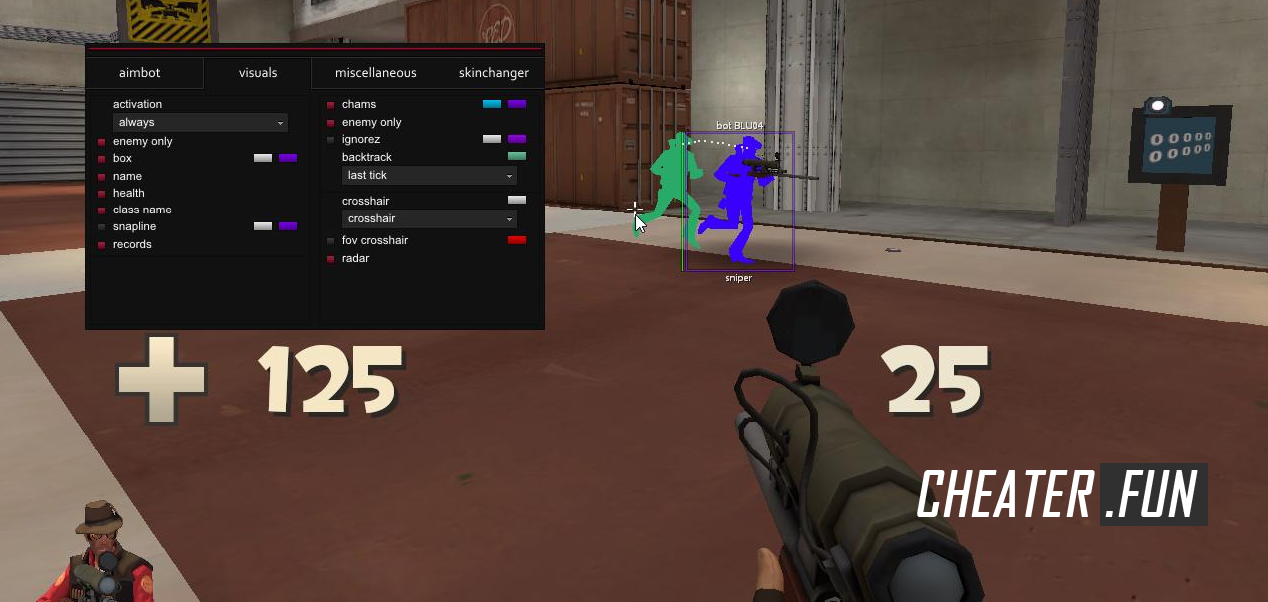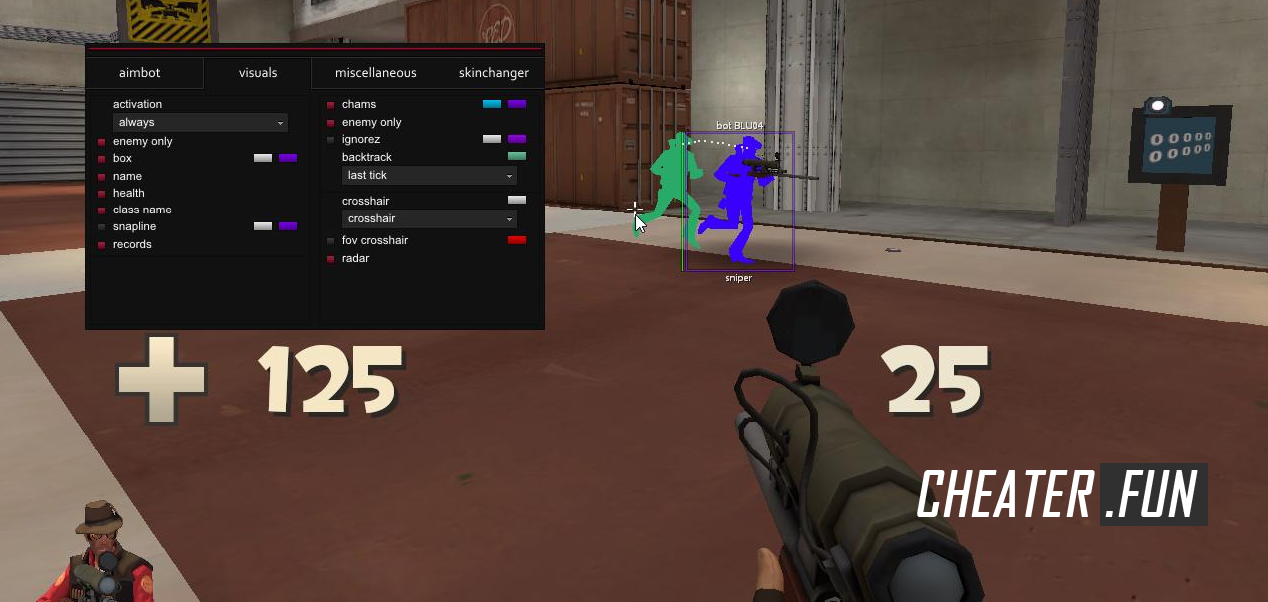 Developer:

canofsoup

Category:

Team Fortress 2

Updated:

29.03.19

Current version:

[29/03/2019]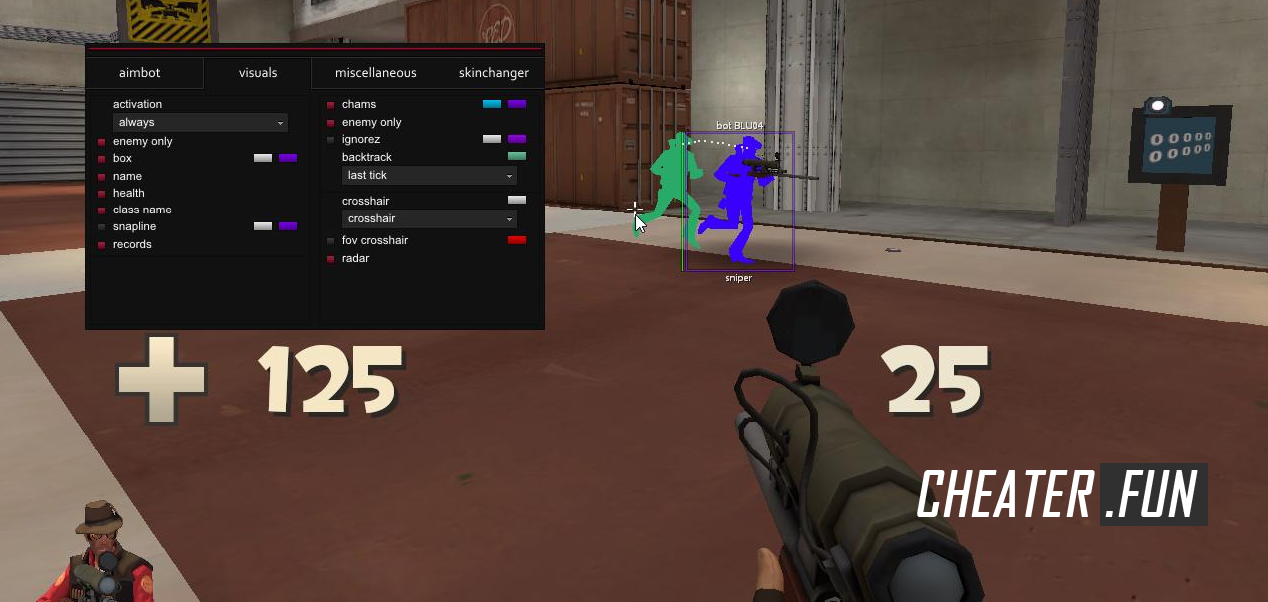 For a long time we did not please You with new free hacks on the well-known online game Team Fortress 2, but today everything will change thanks to the developer of hacks canofsoup, who kindly provided a free working cheat on TF2 sus-sdk. Cheat new and therefore has not yet been seen anti-cheat VAC, so You can safely use it and not be afraid that your account will soon block.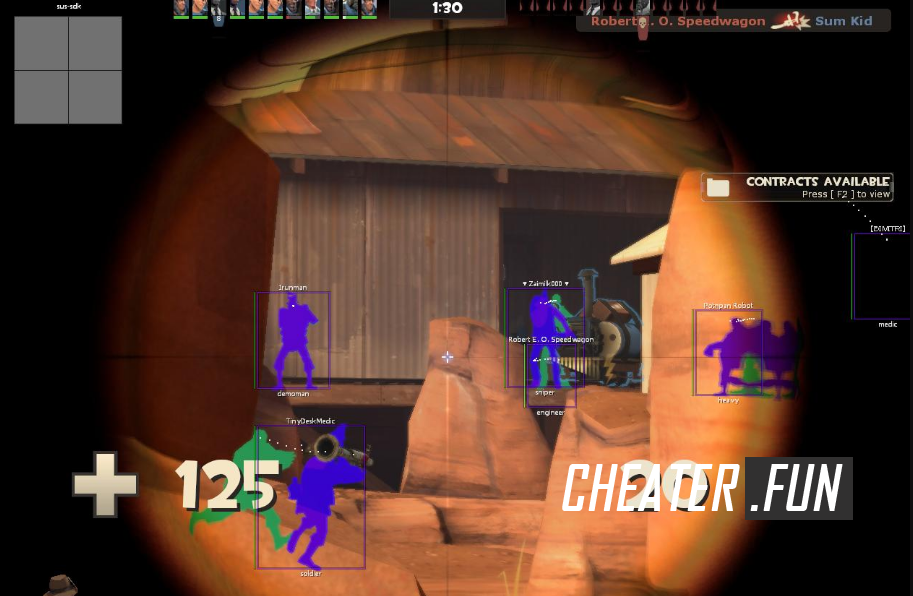 Cheat sus-sdk for Team Fortress 2 has in its functionality an extensive number of functions, ie the most necessary with the ability to adjust each function to your style of play, for example to make the function Aimbot aggressive or Vice versa invisible. Cheat also boasts beautiful visual effects ESP (Wallhack) with which you can see your enemies through the walls. In sus-sdk was also added a working SkinChanger that will decorate your game with the ability to modify the appearance of weapons on any other trading platform Steam.
UPD:
SkinChanger doesn't work.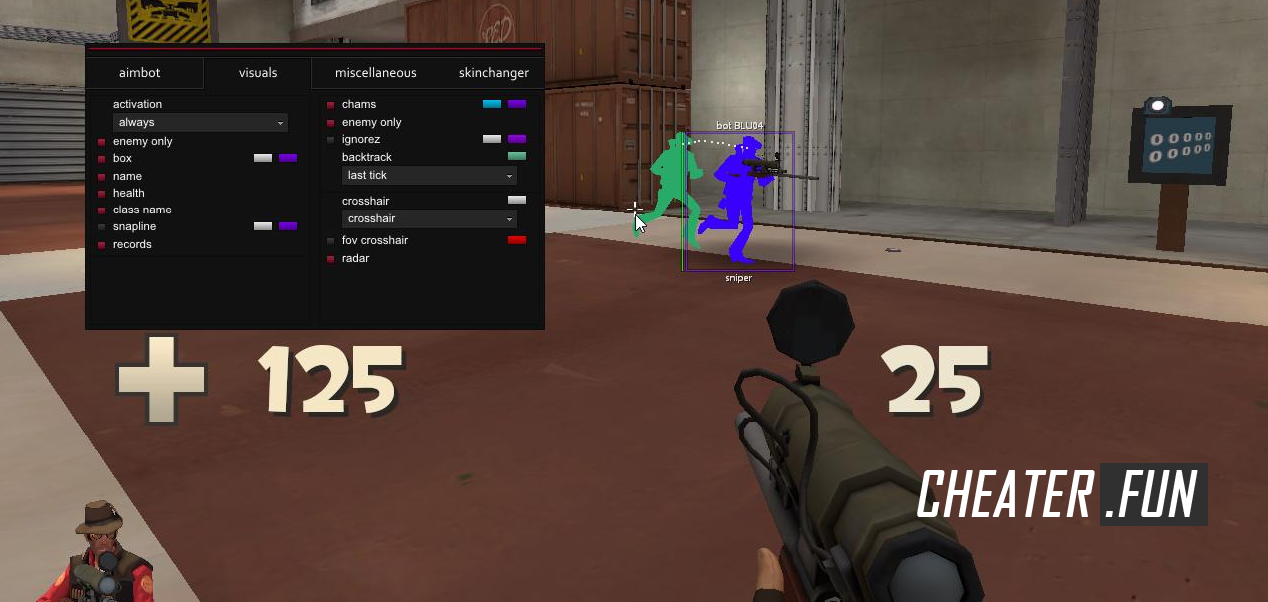 Download sus-sdk - Aimbot, Wallhack, SkinChanger
The minimum comment length is 50 characters. Comments are moderated. Use only English.