Splitgate Cheat - Aimbot, ESP, Rapid Fire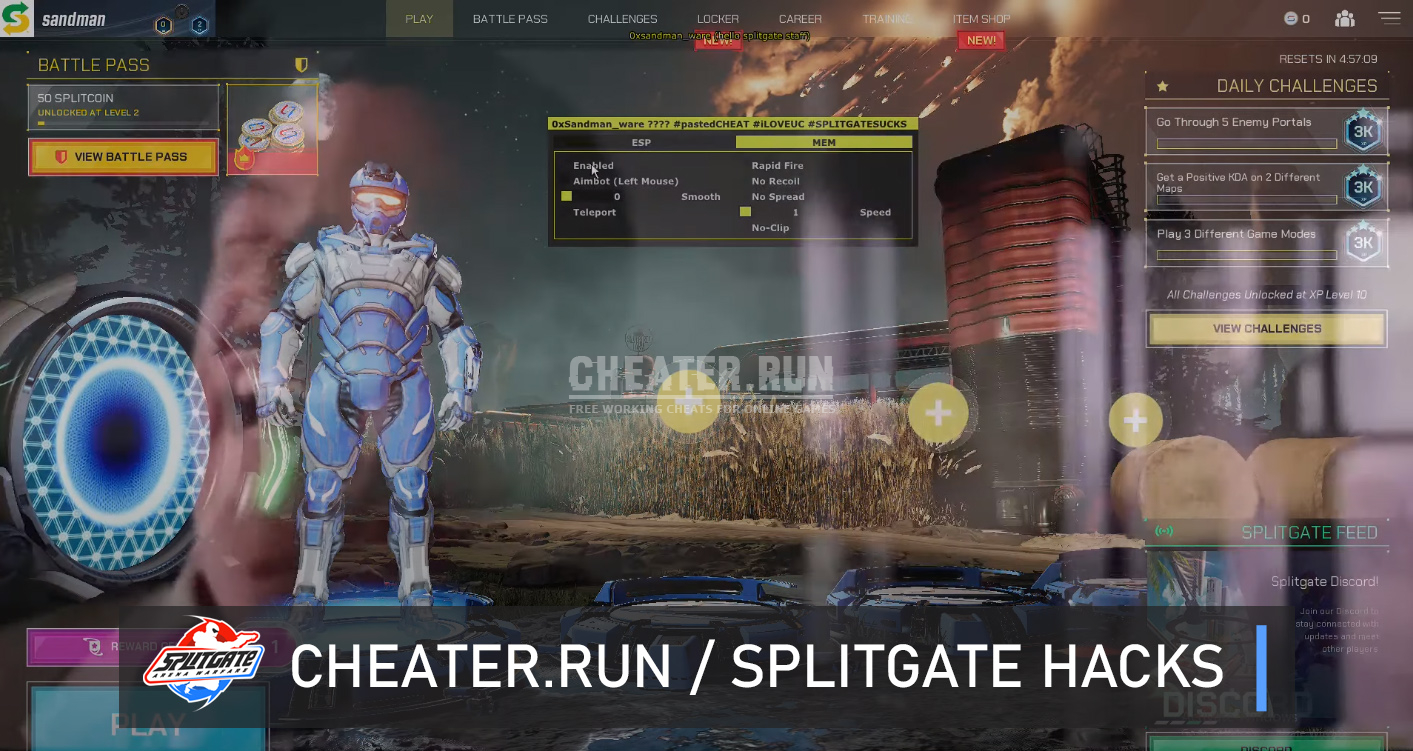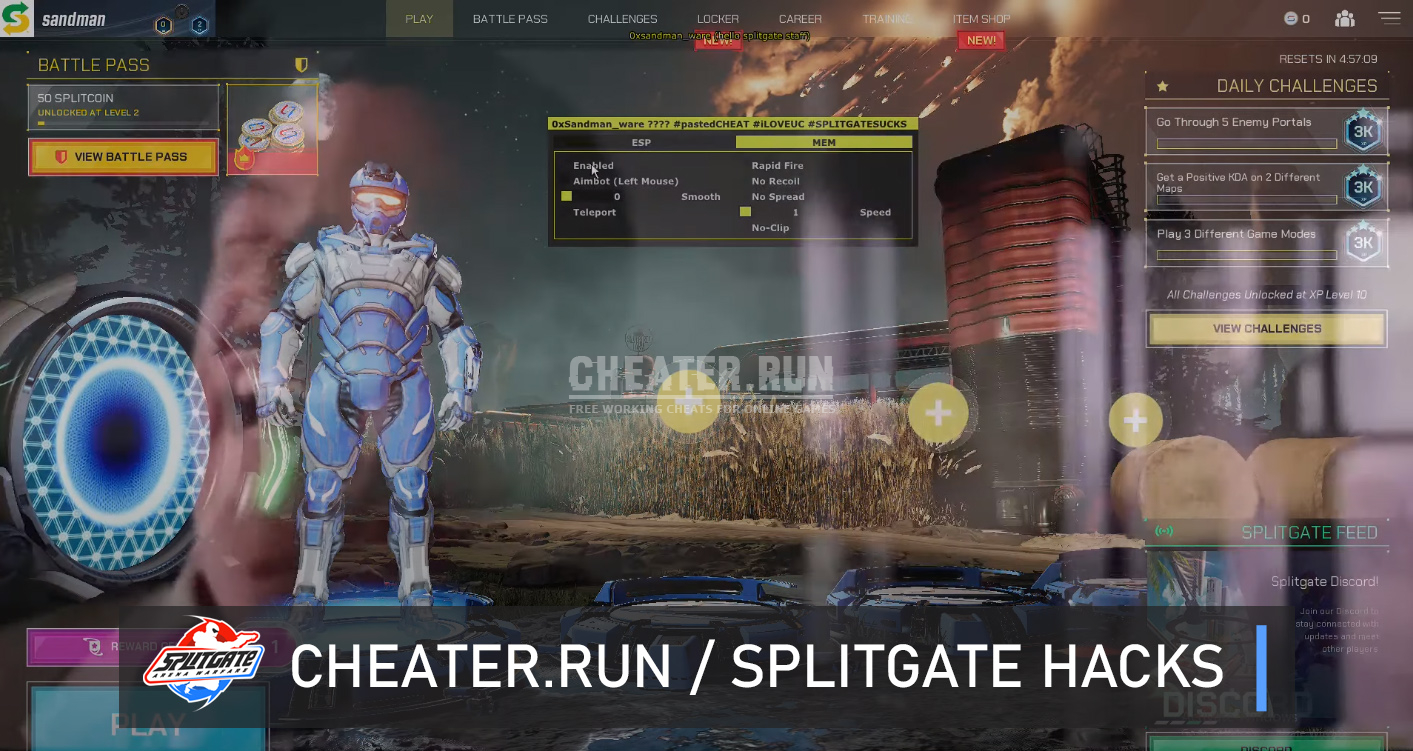 Developer:

0xSandman

Category:

Splitgate

Updated:

06.08.21

Current version:

06.08.2021
You can download a new universal cheat with a menu for the Splitgate game for free from our website. This is a unique cheat in which all functions are controlled using the menu right during the game. There are many different features that will suit many players. Do you want to have fun on the game server and get a high game rank faster? Use this hack on the Splitgate game with features such as: Aimbot, ESP, Rapid Fire, No Spread, No Recoil, Speed Modifier and other features.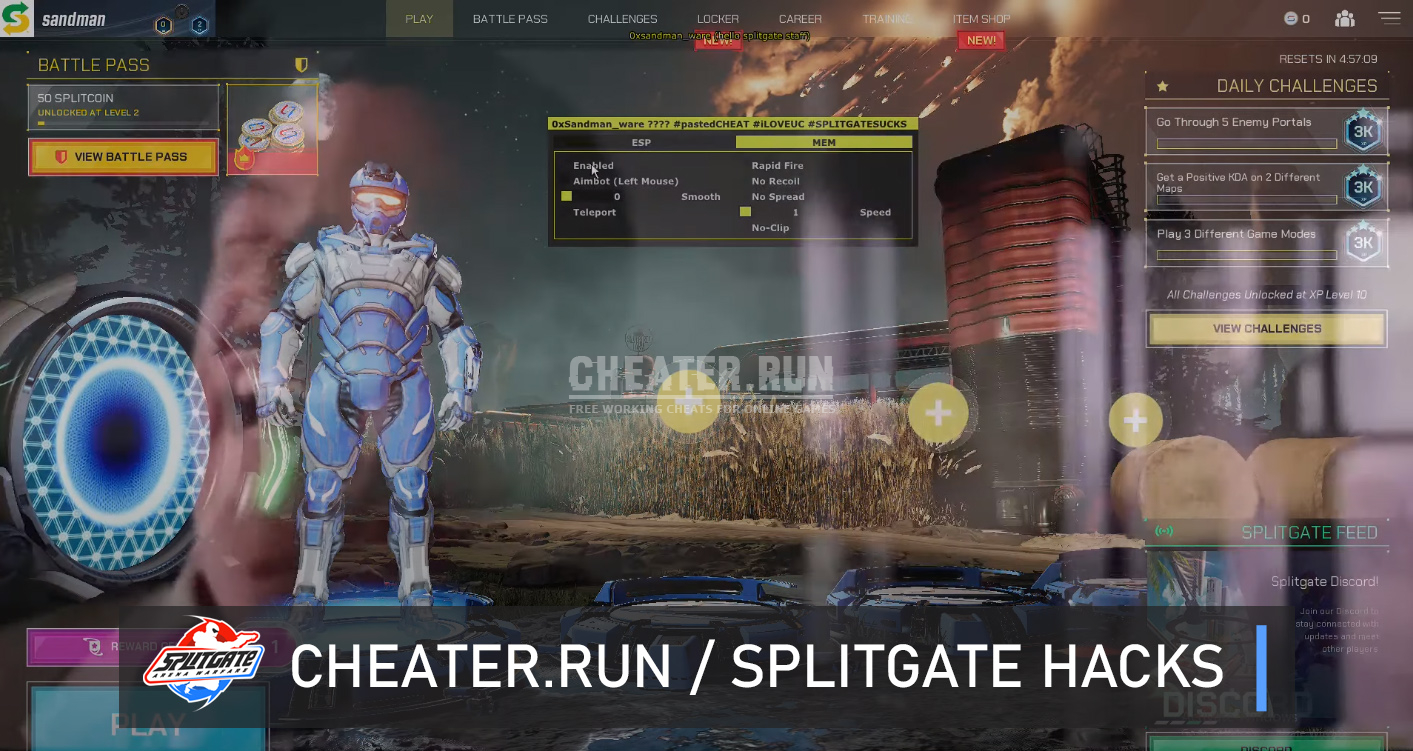 START-UP INSTRUCTIONS:
To start, you need an injector for the Splitgate game, I placed it in the archive along with the hack.
How to run a cheat using an injector? It's very simple, To use it, simply drag and drop any DLL onto the injector, and then launch the game.
Full list of functions:
ESP:
- Player Box
- Player Name
- Player Health
- Player Skeleton
MEM:
- Aimbot (with/without smoothing)
- No Recoil
- No Spread
- Rapid Fire
- Speed Modifier
- Tutorial bypass
- Queue bypass
- Chat spam (self promo, sorry)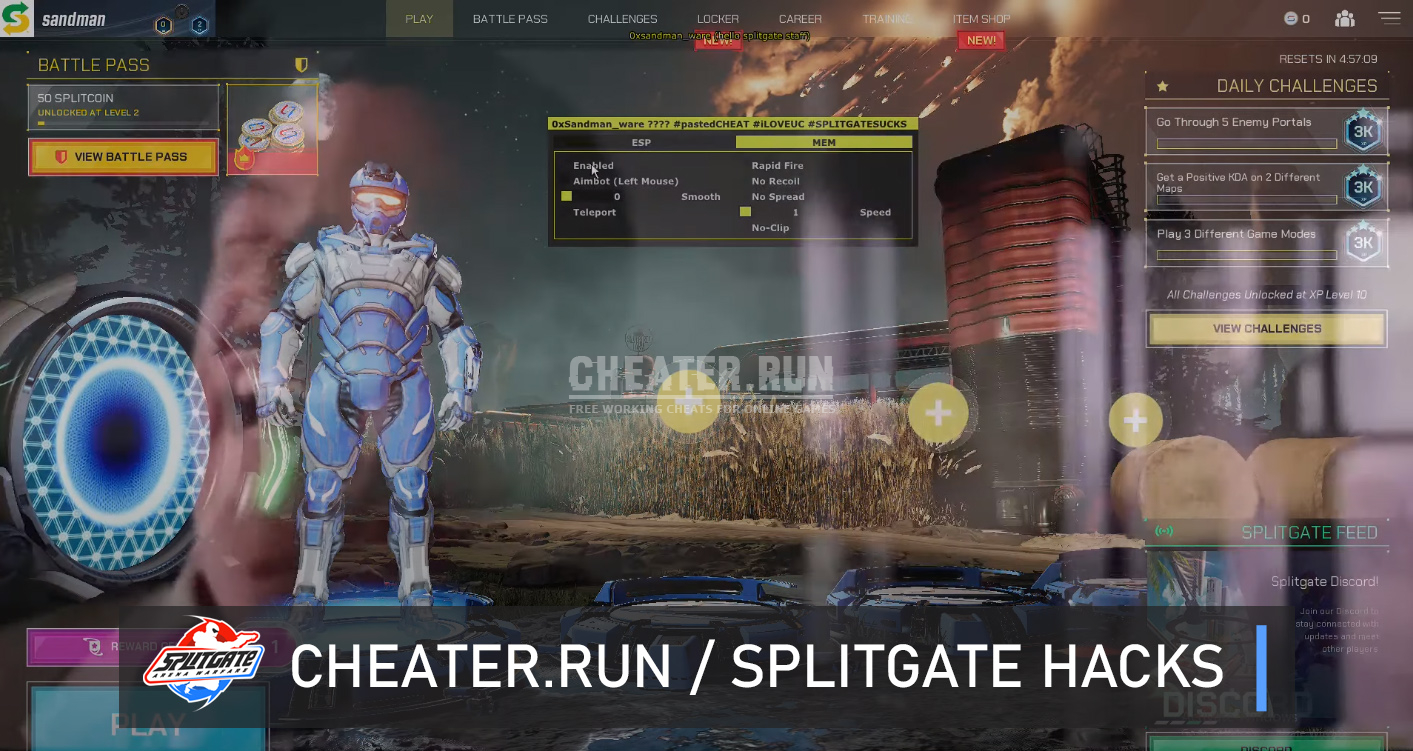 Download Splitgate Cheat - Aimbot, ESP, Rapid Fire
Splitgate Cheat - Aimbot, ESP, Rapid Fire.zip
password: 123
The minimum comment length is 50 characters. Comments are moderated. Use only English.