BATTLEFIELD 5 ESP (Wallhack)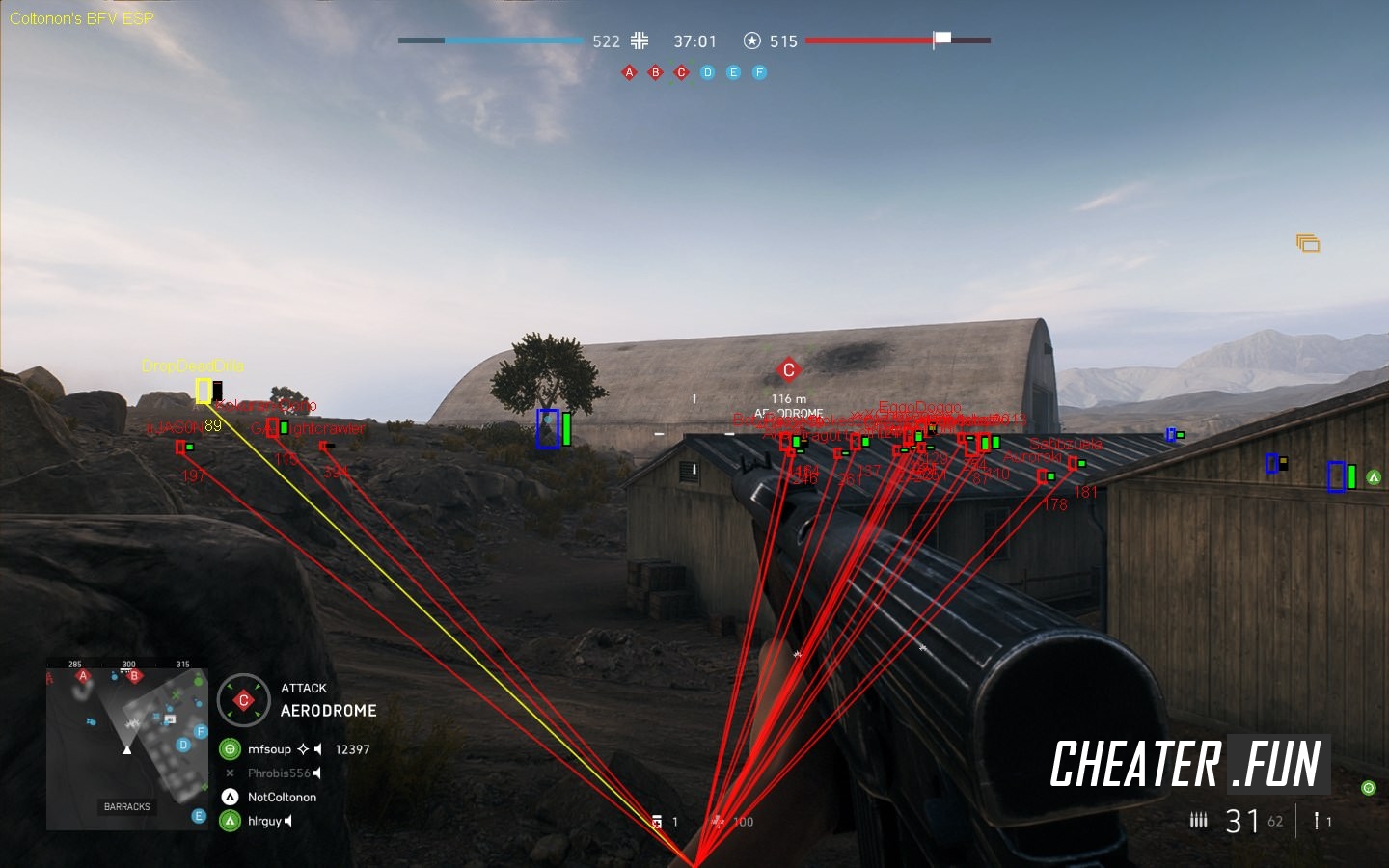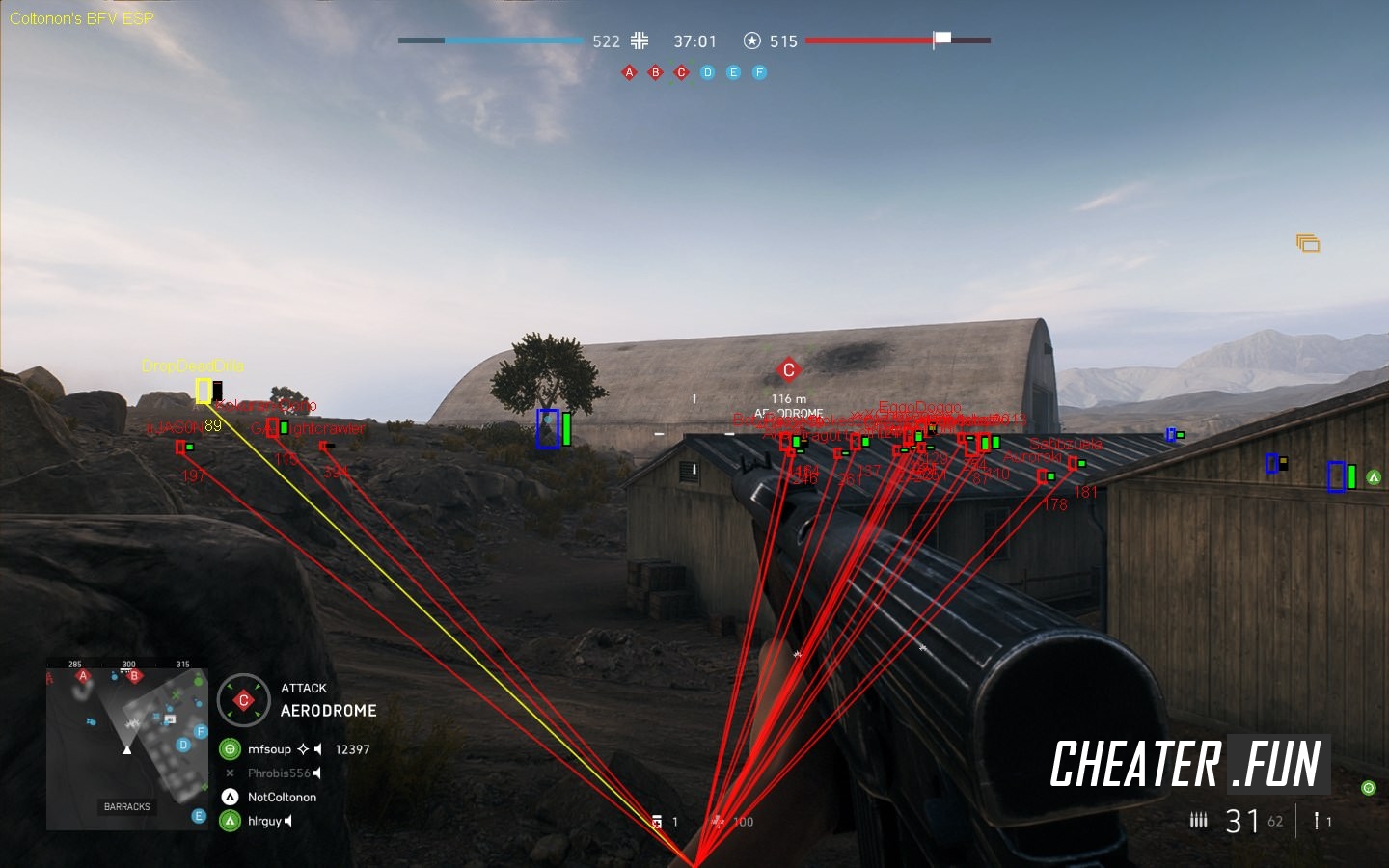 Developer:

coltonon

Category:

Battlefield 5

Updated:

18.01.19

Current version:

v1.3 [01/18/19]
Especially for you, we put a free working cheat on BATTLEFIELD 5. Yes, the game just came out, and we can already please you with a great hack for BF5 from the developer of Colton cheats. Cheat consists of a menu with which you can turn on and off the functions you need. The author of this hack has added to this hack one necessary function for an invisible and non-aggressive game, your attention the ESP (Wallack) function and additional visuals that come in the kit.

ESP or WH function will add to your game the necessary visuals and thus make you invincible. Cheat will guide you lines up to each player, it can only be enemies or friends, it all depends on your settings. Also, the hack will highlight the nickname and the amount of health, and most importantly it will highlight your enemies through the walls.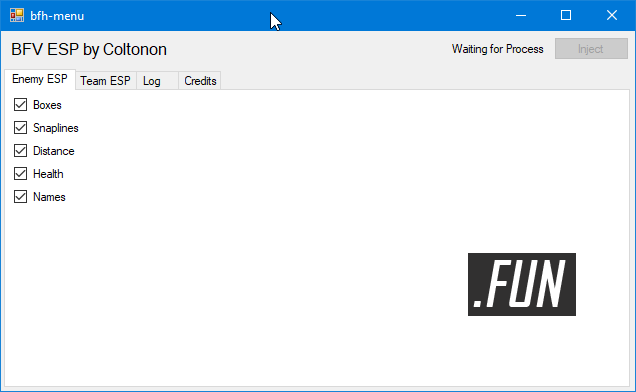 Download this cheat you can free from our site, you just have to register and click on the "DOWNLOAD" button and then you can use this hack without any viruses and advertising. Good luck!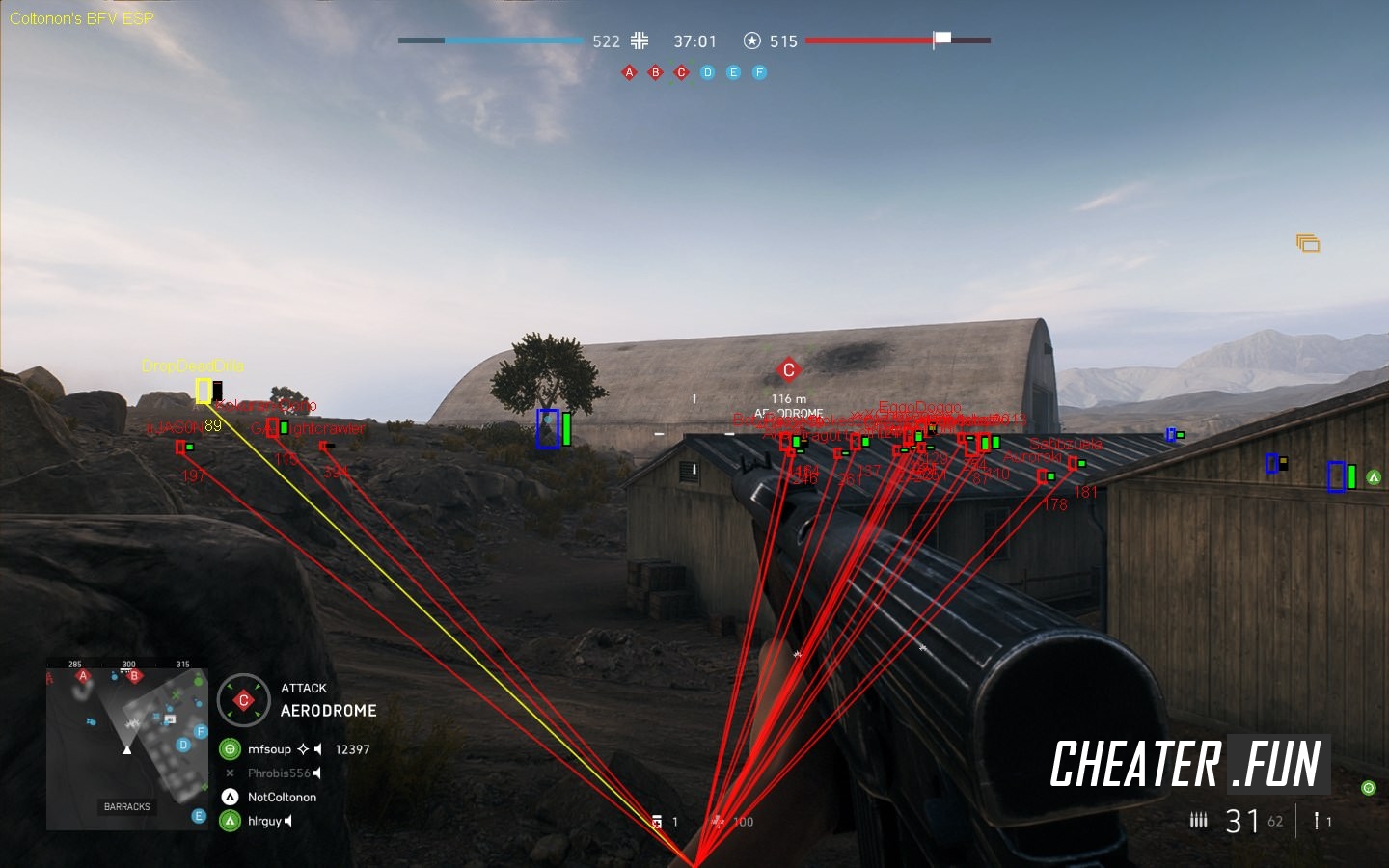 Download BATTLEFIELD 5 ESP (Wallhack)
The minimum comment length is 50 characters. Comments are moderated. Use only English.