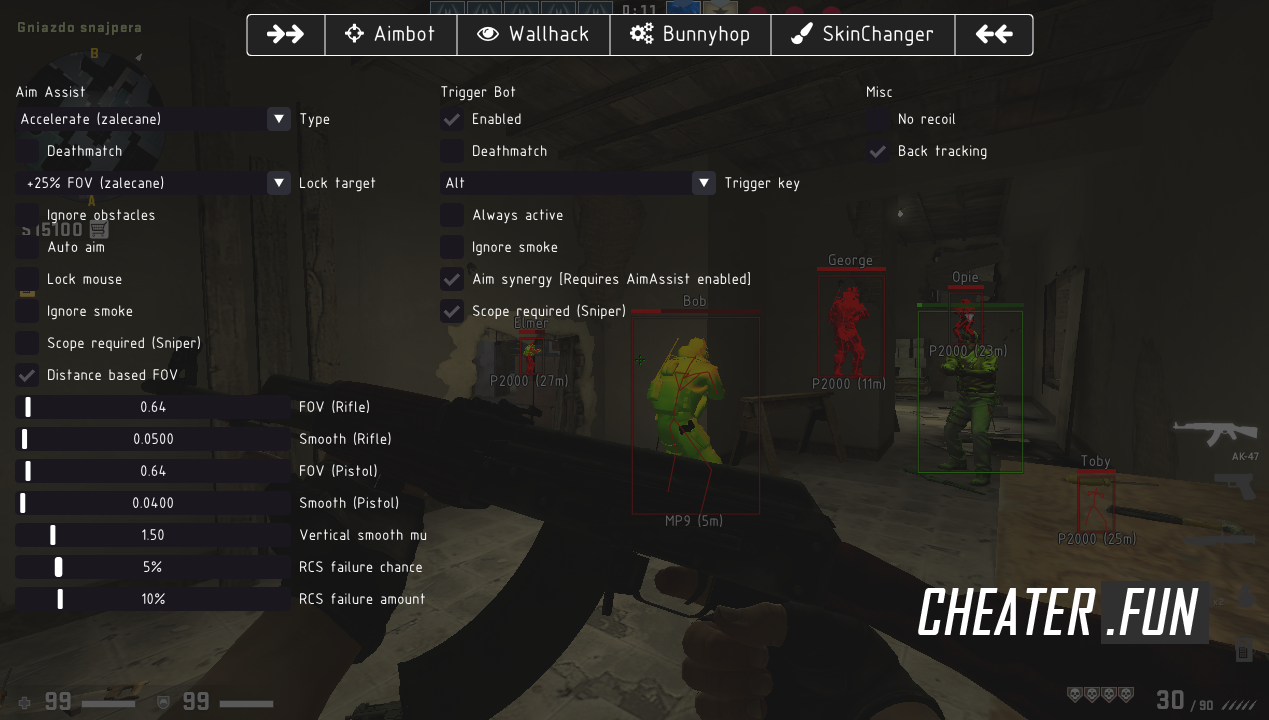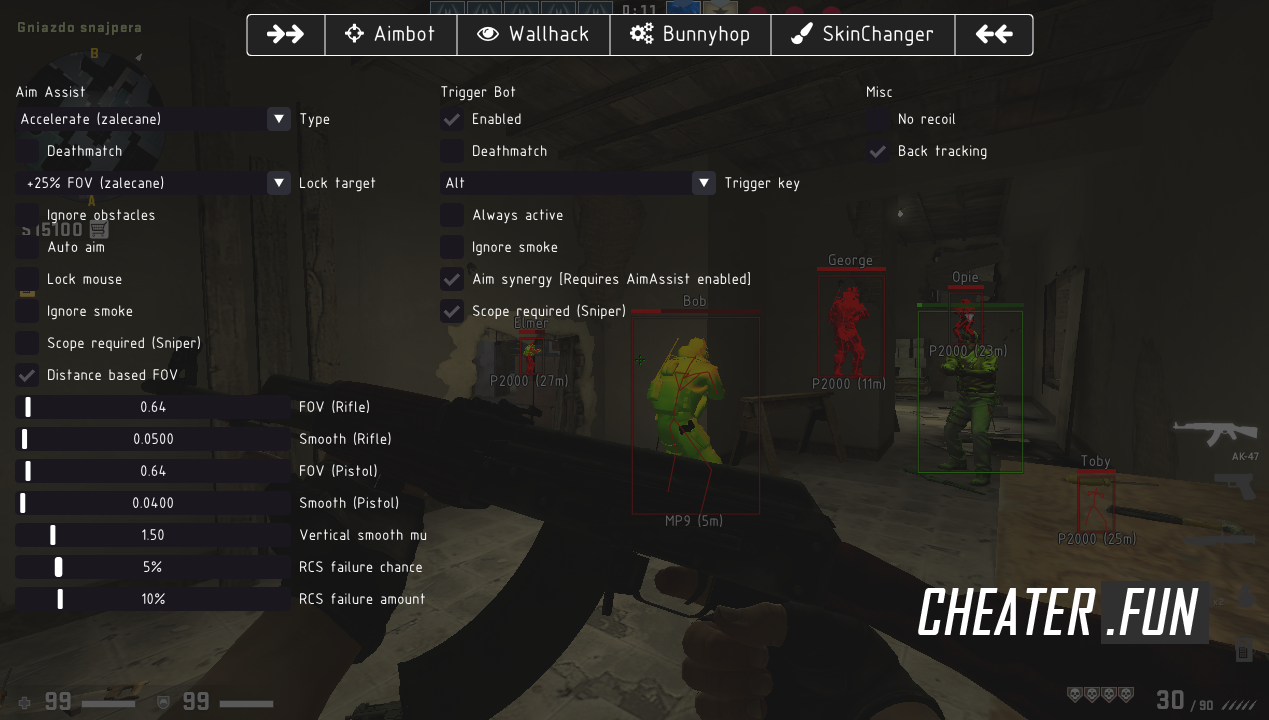 Developer:

xKuZero

Category:

CSGO

Updated:

05.09.18

Current version:

[09/05/18]
New cheat on CS: GO that can be used by anyone who wants. Cheat is powerful enough and most importantly it is free. The hack contains in its functionality all the most famous functions, each function you can configure yourself through the built-in menu, which is called during the game. You will be able to configure such features as: Aimbot, Triggerbot, Back tracking, Wallhack + chams, C4 Timer and many other features (full list see below the description)
Aimbot feature will turn you into a perfect player with non-lethal accurate aiming, you will get without getting wet. The function is easy to customize to your style of play , and if you do not want to customize anything, the cheat will do everything for you.
Function Wallhack + chams will trace your enemies square, show the amount of health and what weapons they have with them. You can also see your opponents through walls and other obstacles on the map.
And of course much less significant functions such as C4 Timer which will show how much time is left before the explosion of the bomb or Skin Changer function that will change your appearance of weapons. These and other features you can use by downloading the free cheat on CS:GO xKuWARE for free from our website.

Functions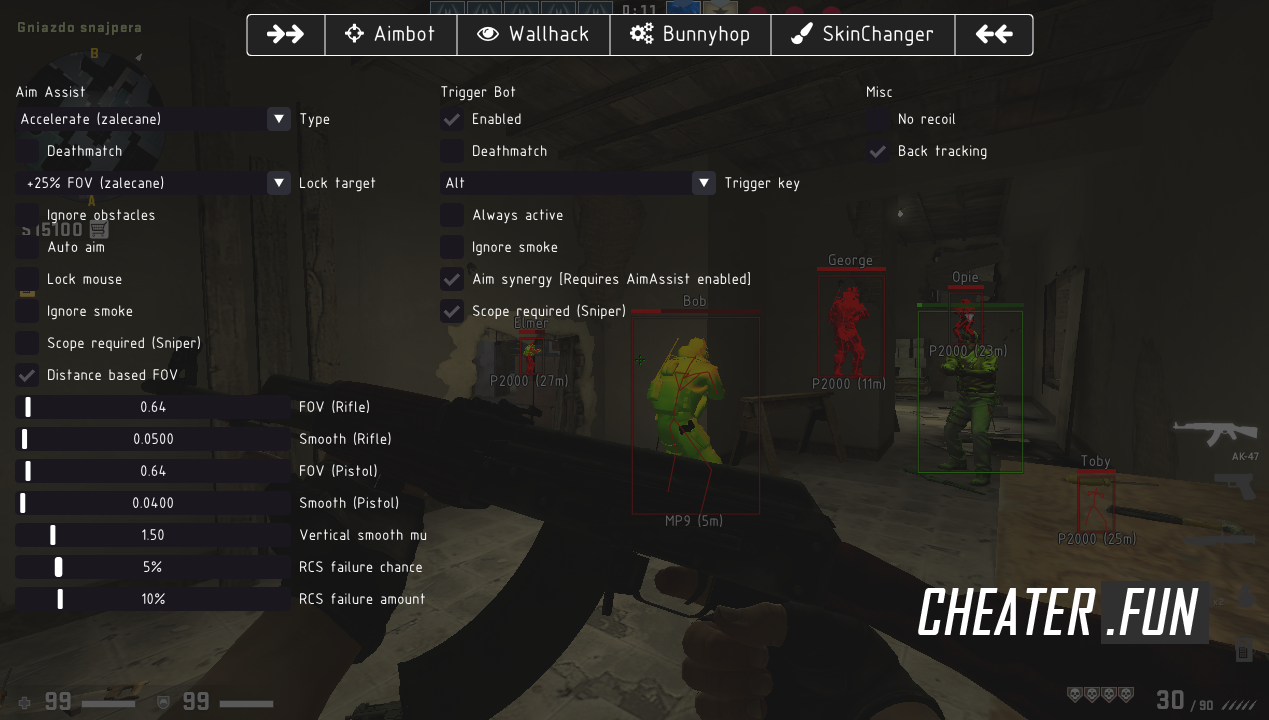 Download xKuWARE
Subscribe to the news xKuWARE
If the news changes, you will receive an E-mail notification.
The minimum comment length is 50 characters. Comments are moderated. Use only English.