PUBG Mobile Cheat - PlayerESP, ItemsESP, AirDrop (GAMELOOP EMULATOR)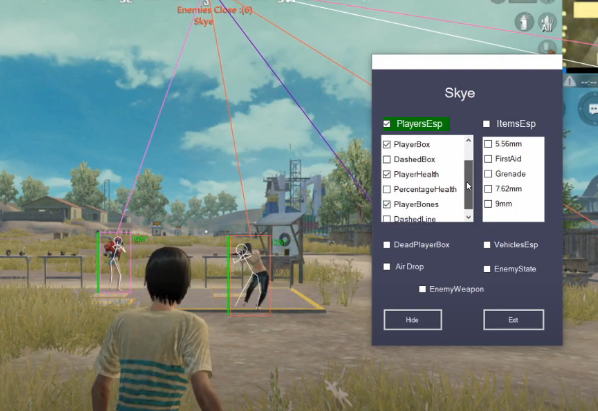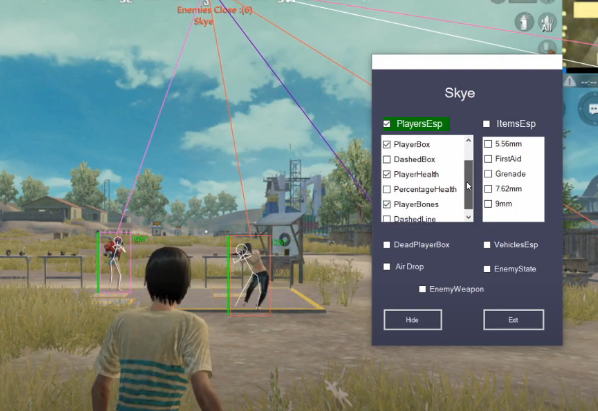 Developer:

Skye

Category:

PUBG / PUBG Mobile

Updated:

30.08.20

Current version:

v1.1.4
Today you can download another free working cheat for PUBG Mobile EMULATOR from our website. Excellent functionality, the probability of getting a ban is very low, a convenient menu with which you can configure the functions right during the game. Among the features here you can note ESP with which you will see your enemies and partners through the textures on the map, in other words through the walls. There are all kinds of ESP settings, from highlighting enemies, to highlighting items, and displaying the distance to enemies. Use this cheat yourself and take the lead in the PUBG Mobile game. Now this cheat is issued for free, all you need is to get the key through the cheat itself (developer's requirement) and enjoy easy frags.
Watch the video if you don't understand the launch of this hack, it's very simple.
Please note that the cheat on PUBG Mobile only works through the GAMELOOP EMULATOR
HOW TO USE:
Gameloop Must be installed in this path -  game path must be C:\Program Files\TxGameAssistant
Make sure the gameloop is not running.
Disable antivirus
Open Skye.exe 
Disable Anticheat for gameloop
Get free key
Enjoy GAME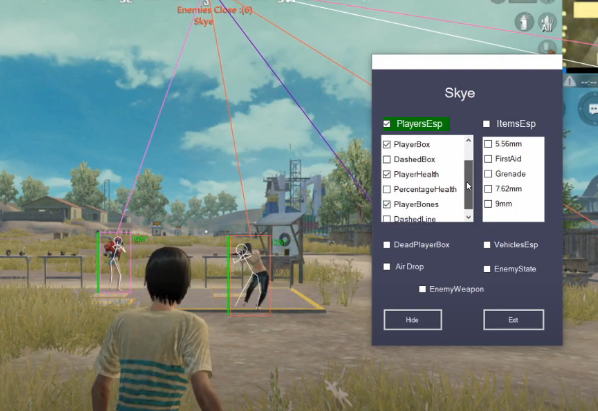 Download PUBG Mobile Cheat - PlayerESP, ItemsESP, AirDrop (GAMELOOP EMULATOR)
The minimum comment length is 50 characters. Comments are moderated. Use only English.