Fallout 76 Cheat Multihack - ErectusReborn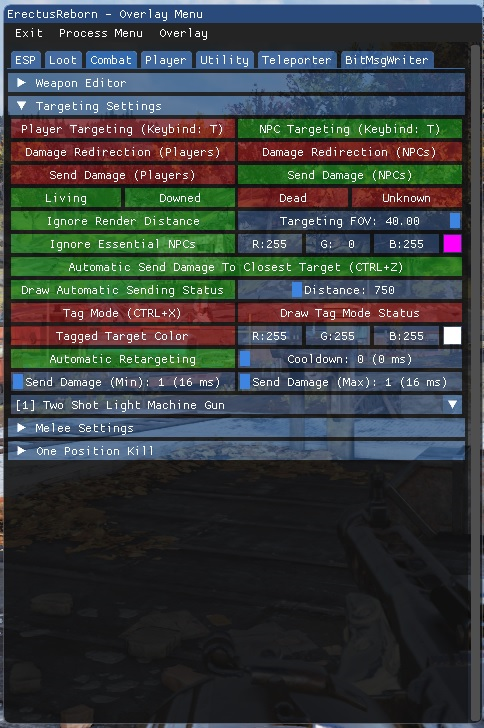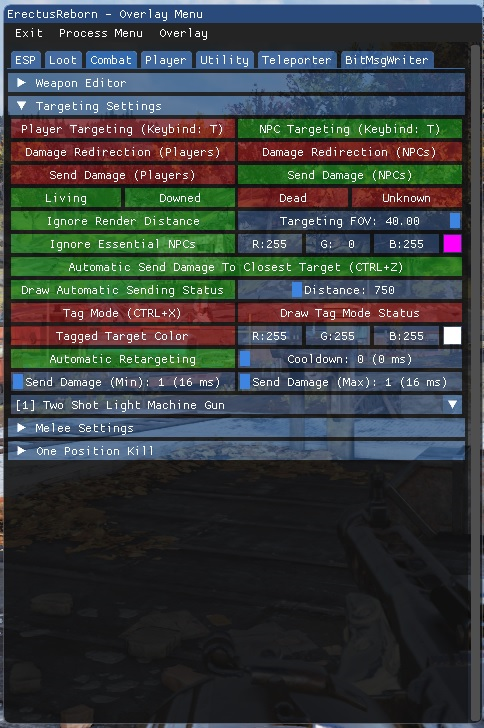 Do you play such a popular online game as Fallout 76? Your attention is free and working cheat ErectusReborn Multihack on Fallout 76 which you can download from our site. A multi-functional cheat with premium features that you can't find in any other free hack. For example, there are functions such as: all types of settings for ESP (Wallhack) to see enemies and objects through walls with the ability to change functions, as well as settings for teleport, settings for the player, settings for weapons, settings for combat, etc. All functions are controlled via a convenient menu or using hot keys. The cheat has proven to be a great side for many players who want to play Fallout 76 calmly and without difficulties.
In General, download this cheat and test it yourself. Any questions? Ask in the comments.

Includes the following features:

Keybinds: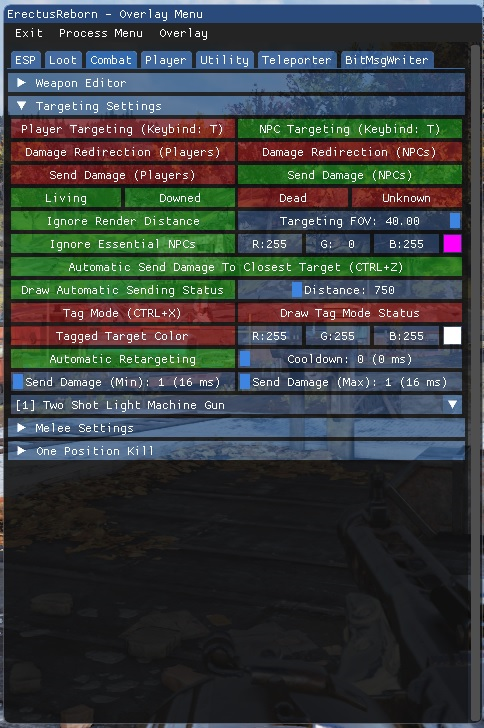 Download Fallout 76 Cheat Multihack - ErectusReborn
The minimum comment length is 50 characters. Comments are moderated. Use only English.