Star Citizen Cheat New Free Download - NightCity Menu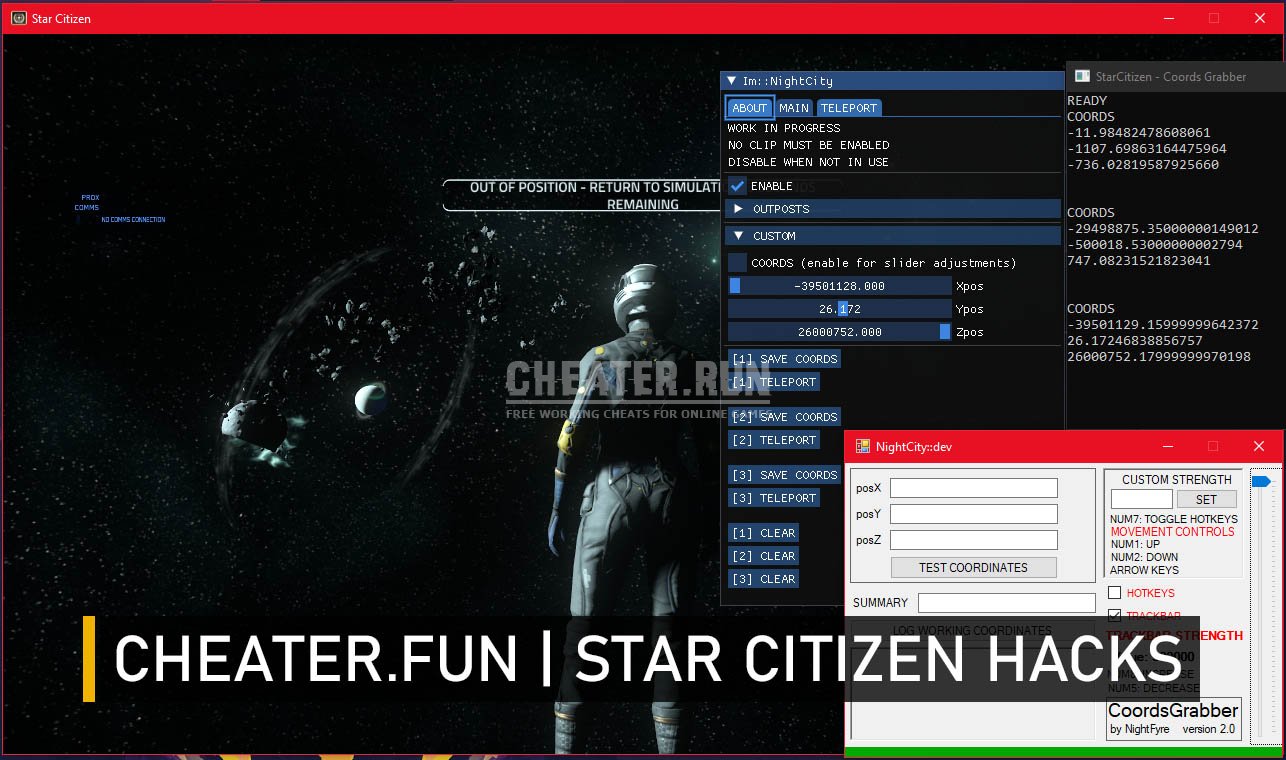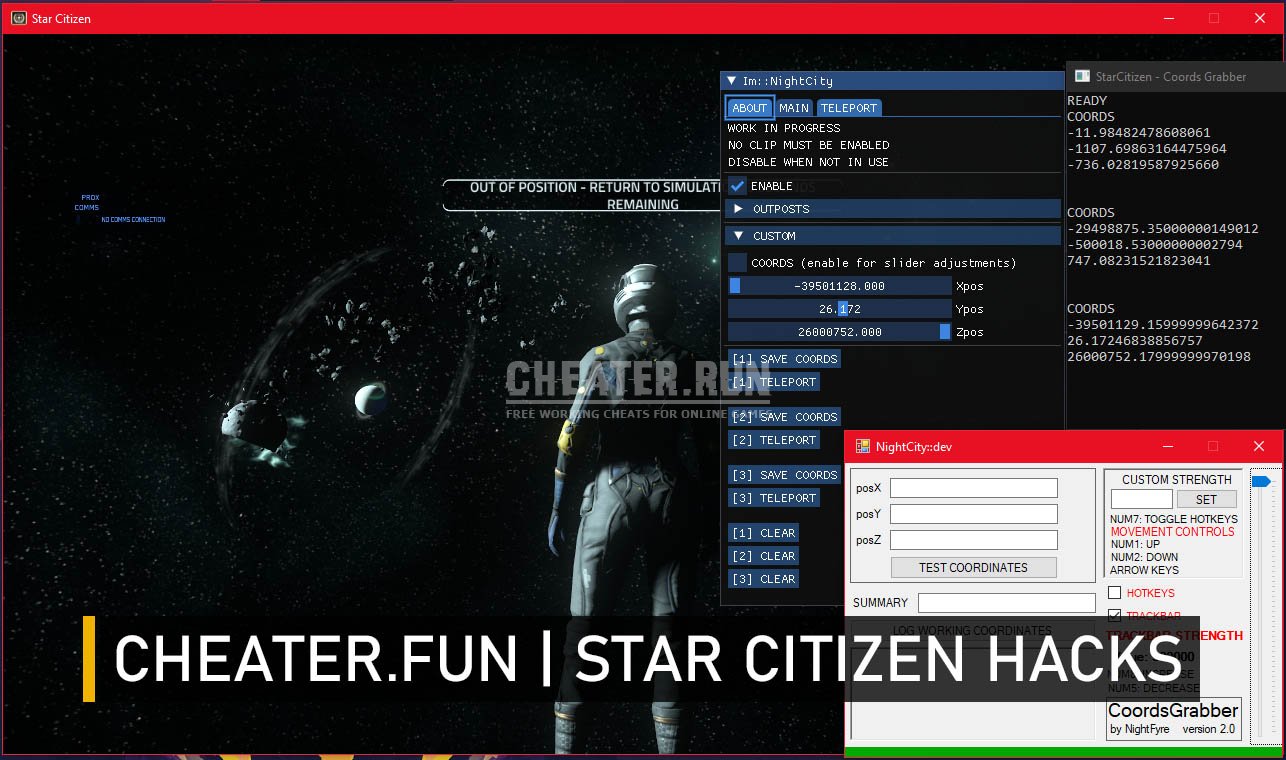 You can download a working cheat for the game Star Citizen - NightCity Menu for free from our website. This is a unique and currently the only free cheat that is available to absolutely any player. You just need to download the cheat from our website, run it using any working injector and you will be able to enjoy additional features that are not available to other players.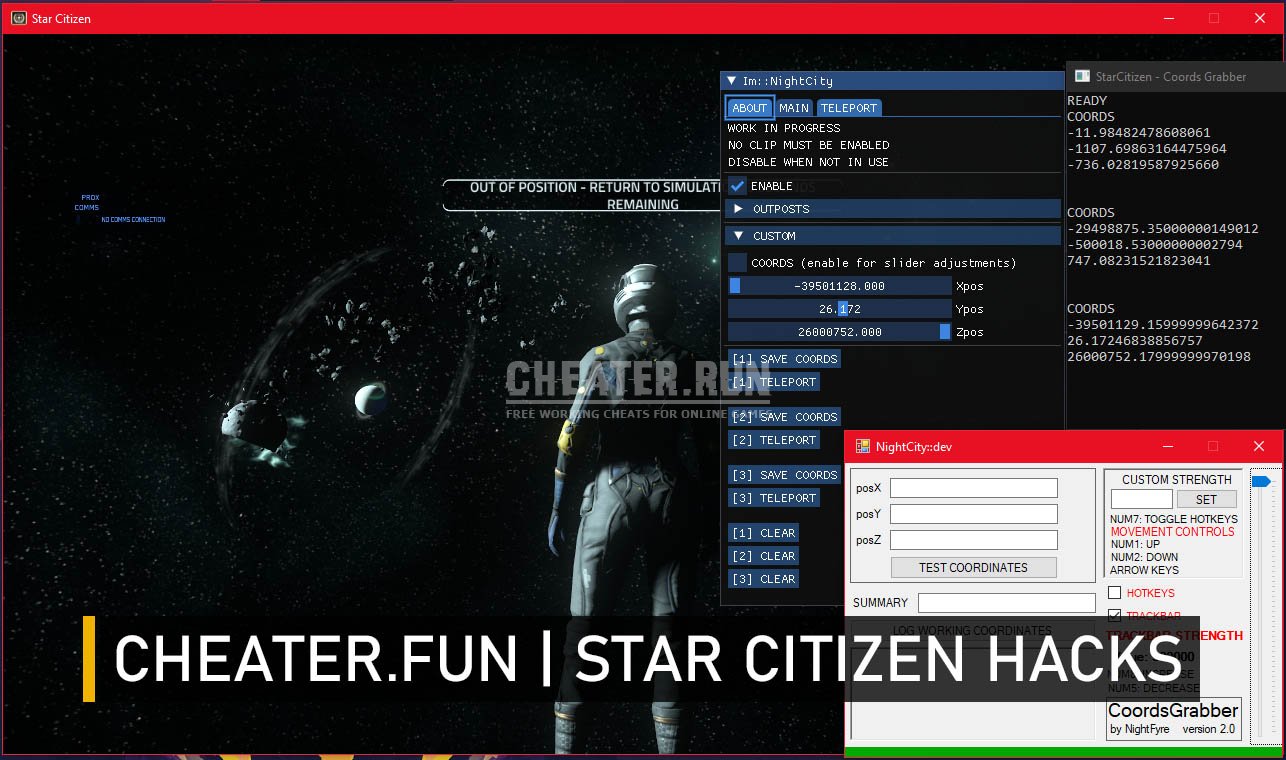 Using this hack in the Star Citizen game, the following functions will be available to you:
NO CLIP
RAPID FIRE
NO OVERHEAT (SpaceShip Weapons)
INFINITE AMMO
TELEPORT PLAYER
You will be able to move around the map through any obstacles, teleport to any point on the map will be available to you, as well as an infinite amount of ammunition and much more. Additionally, the developer has added other features that you can test yourself.
How to use
- Launch Star Citizen as normal , sit at the Main Menu
- Run an injector of your choice (AlisaAlis is a good one : AlisaAlis Manual Map DLL Injector [x86/x64])
- Select StarCitizen as the target application
- Select "NightCity.dll" as the target dll
- Inject
- Focus StarCitizen and press the "HOME" button on your keyboard
- A messagebox will popup behind the star citizen window letting you know the injection process has begun.
- Wait at the main menu until you get a second message box prompt telling you that the injection is complete.
- At this point the menu has been injected , go ahead and load into Persistent Universe
- Enable the menu once you spawn
CONTROLS
- [INS] SHOW/HIDE MENU
- [NUMPAD+] NOCLIP TOGGLE
TELEPORT - OUTPOSTS
CRU L1 Ambitious Dream Station
CRU L4 Shallow Fields
CRU L5 Glen Station
HUR L1 Green Glade
HUR L2 Faithful Dream Station
HUR-L3 Thunderbird Express
HUR-L4 Melodic Fields
HUR-L5 High Course Station
ARC-L1 Wide Forest
MIC-L1 Shallow Frontier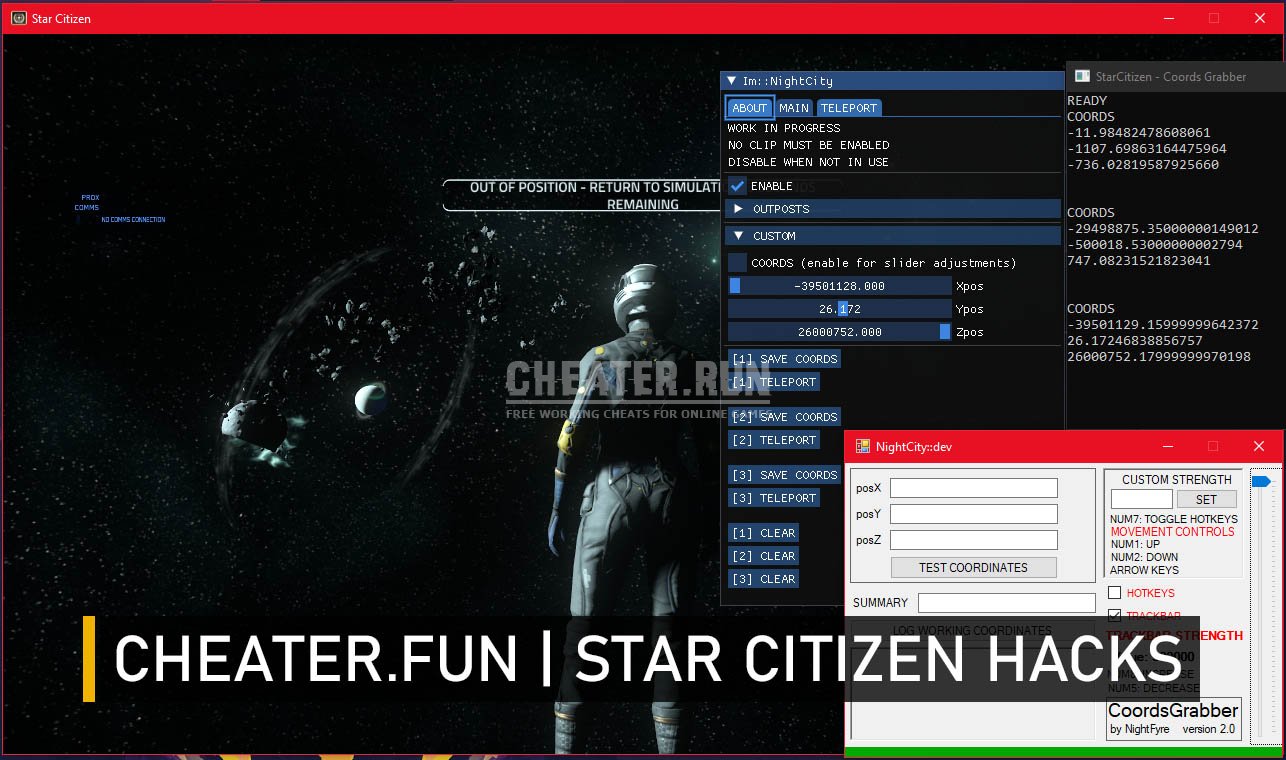 Download Star Citizen Cheat New Free Download - NightCity Menu
Star Citizen Cheat New Free Download - NightCity Menu.zip
password: 123
The minimum comment length is 50 characters. Comments are moderated. Use only English.