SecretProject - ESP, Bhop, Night Mode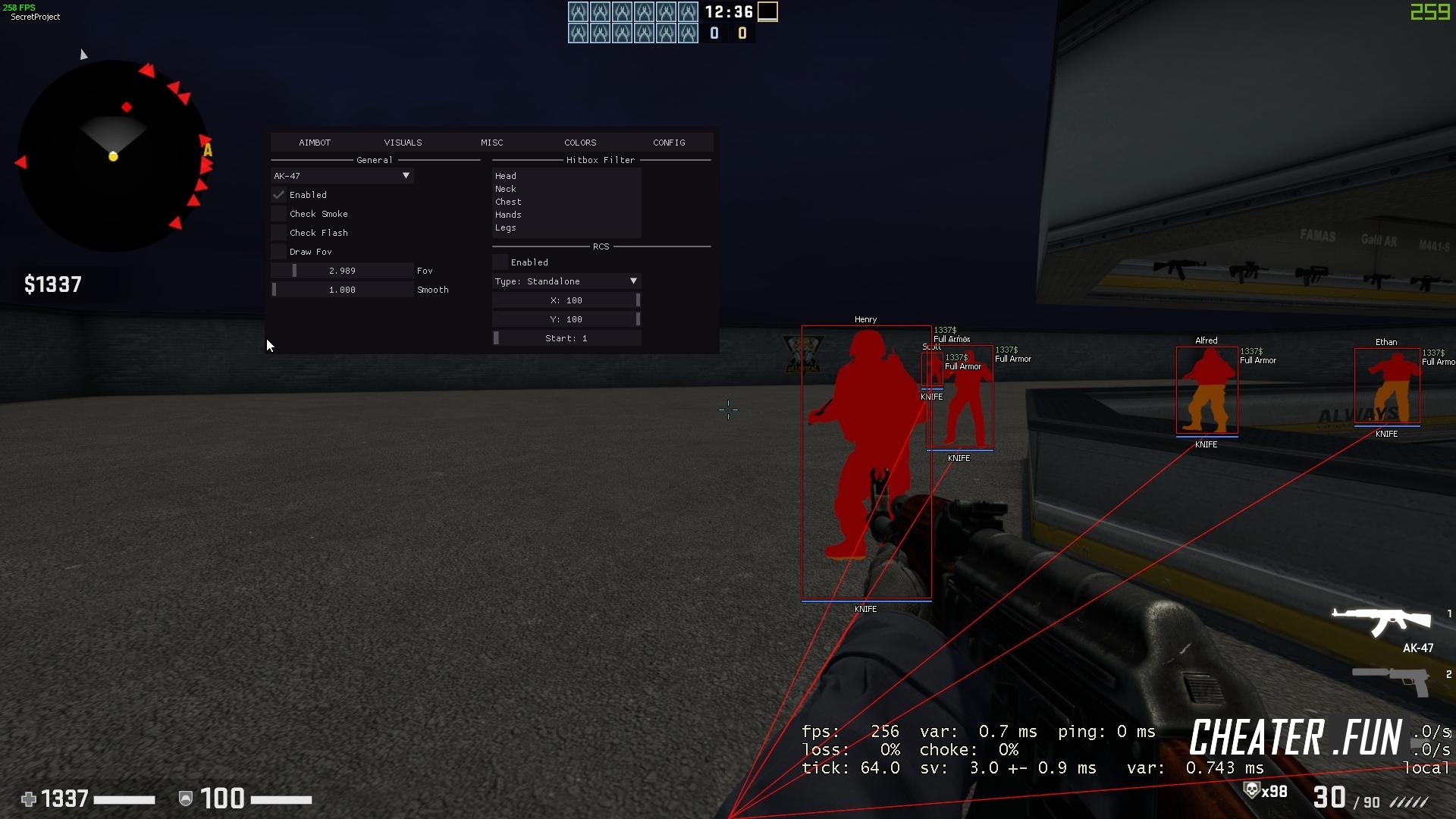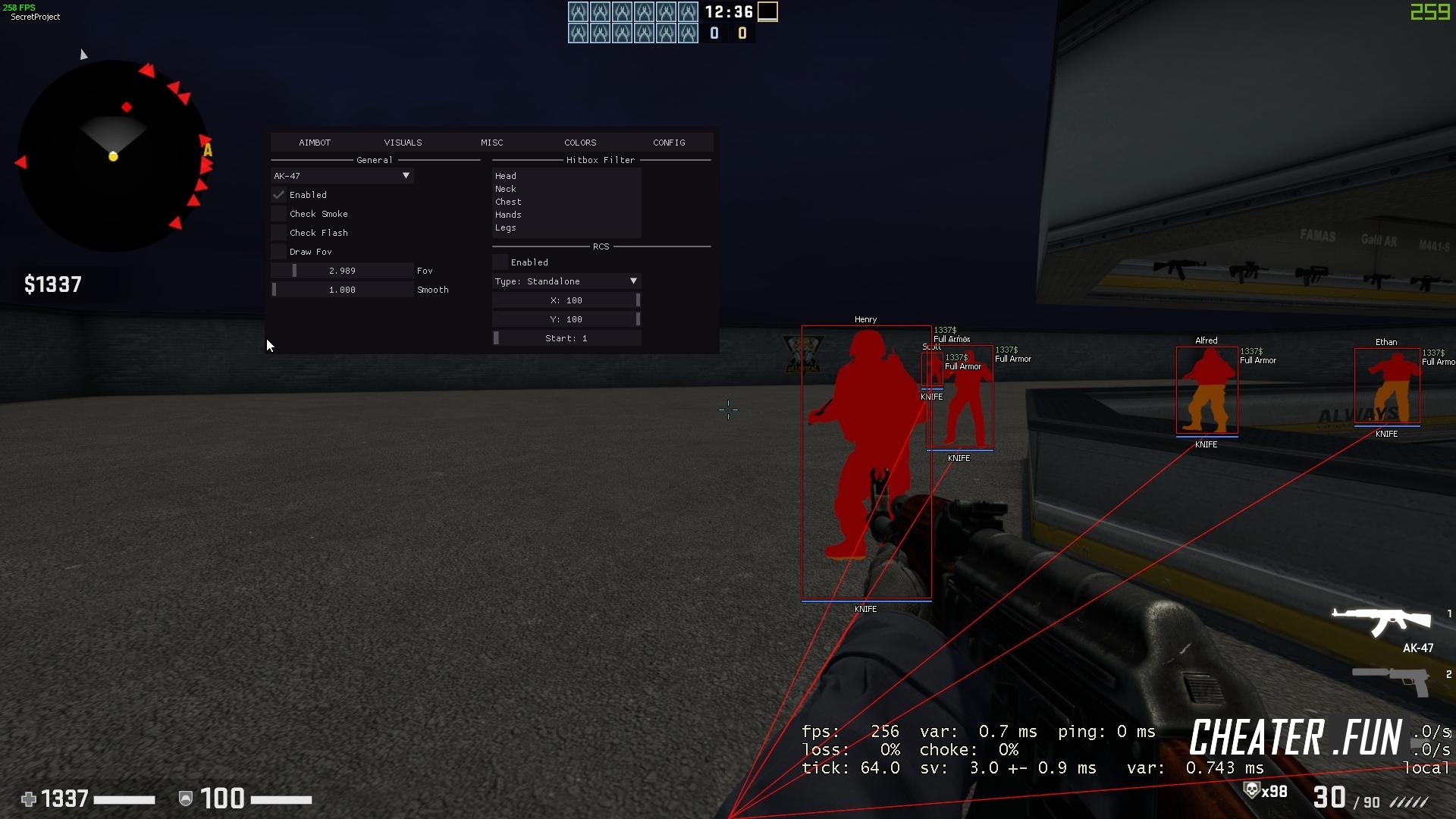 Developer:

bludeck

Category:

CSGO

Updated:

13.05.19

Current version:

[13/05/2019]
An interesting hack SecretProject on CSGO which was released just yesterday, has its own unique code that has not yet been discovered by the anti-cheat VAC, which gives you the opportunity to play with it on the official servers of VALVE. Any game mode in CSGO with SecretProject hack will make your game much easier. According to the author bludeck: "the Rest of the functionality for example Legit, Configs, SkinChanger, etc., will be added later, I'm going to do this hack closely", which can not please us, because this author is known for the popular free hack on CSGO SimpleWare, which many of our users liked.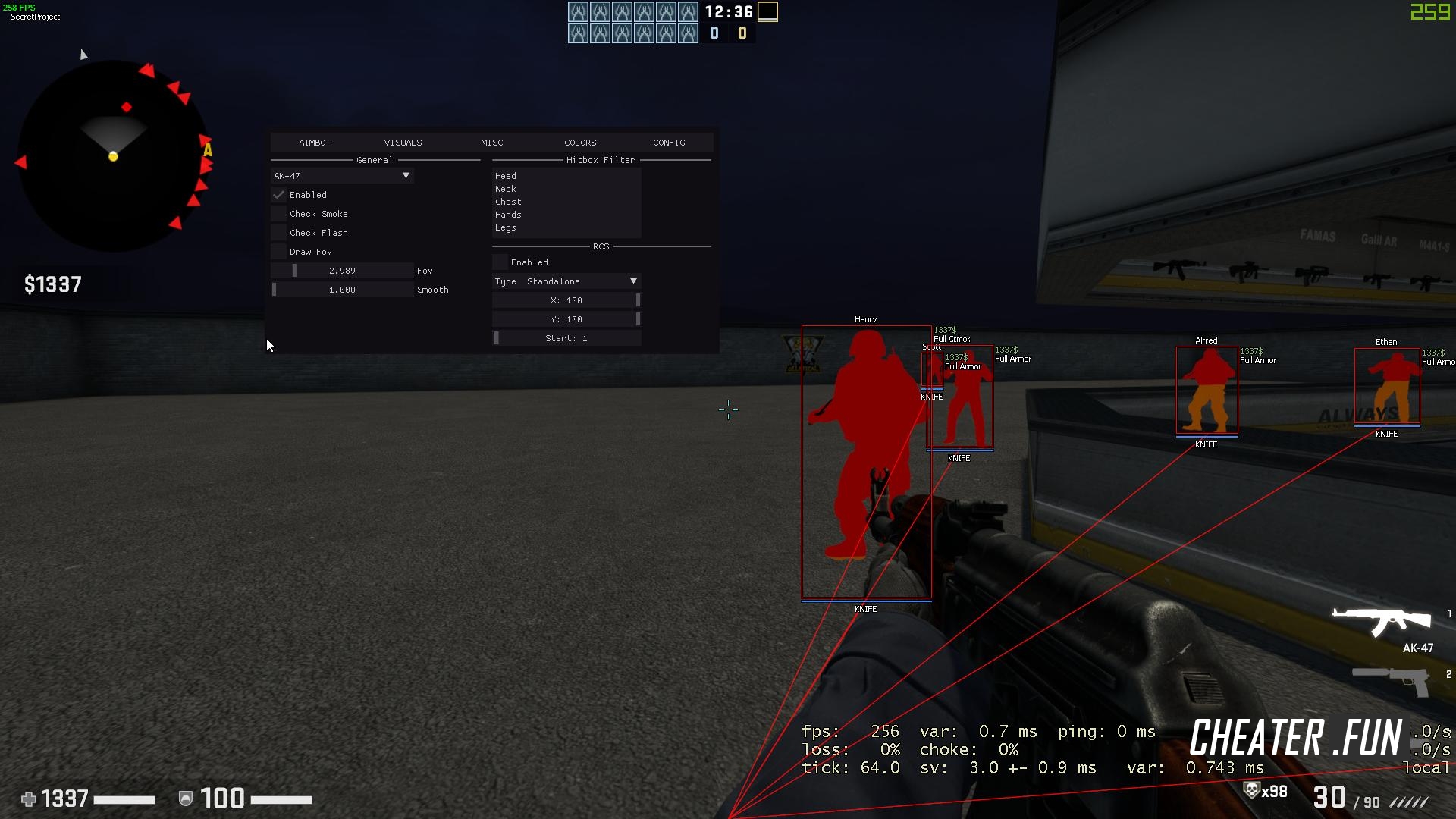 The functionality at the moment is not great, but over time it will be updated and improved, and You can help with comments, report ideas and problems, we will report them to the author of this hack. But, now the cheat can already boast of features such as: ESP (where there are beautiful visual effects), Chams, Bhop and interesting in my opinion the function Night Mode, which makes your game even more interesting.
PASSWORD WINRAR: 
cheater.fun

FUNCTIONS

Fake Duck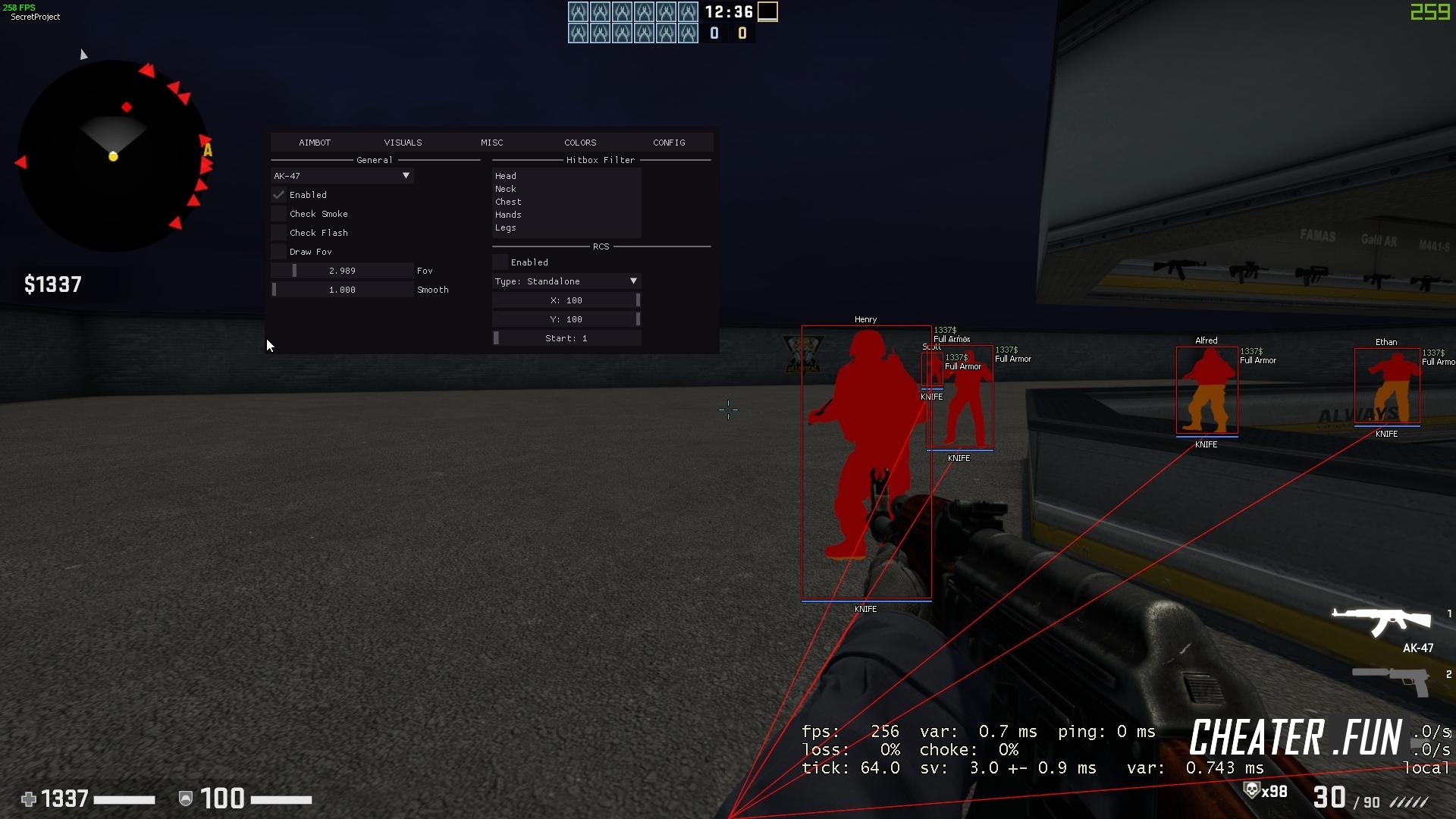 Download SecretProject - ESP, Bhop, Night Mode
The minimum comment length is 50 characters. Comments are moderated. Use only English.