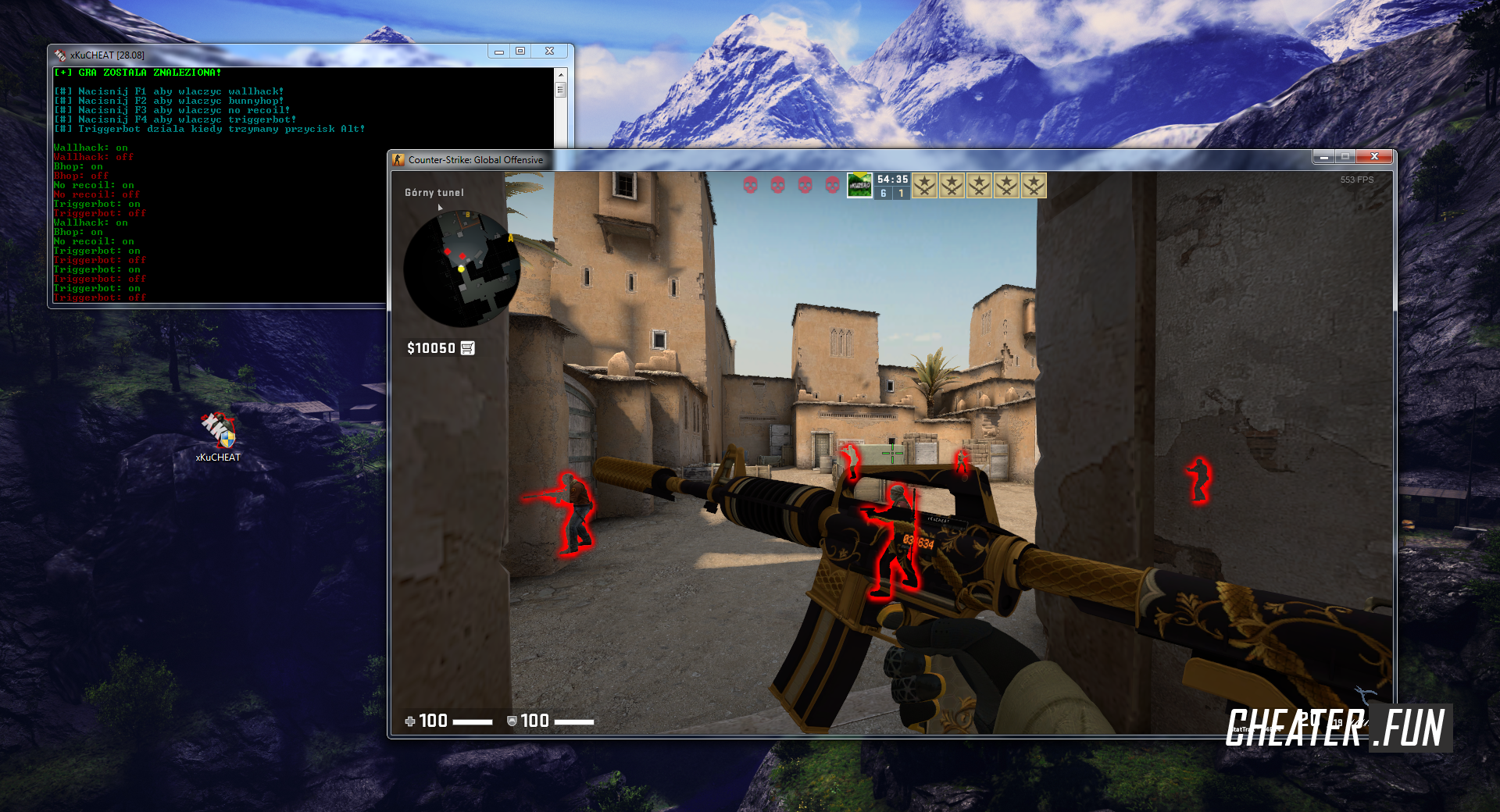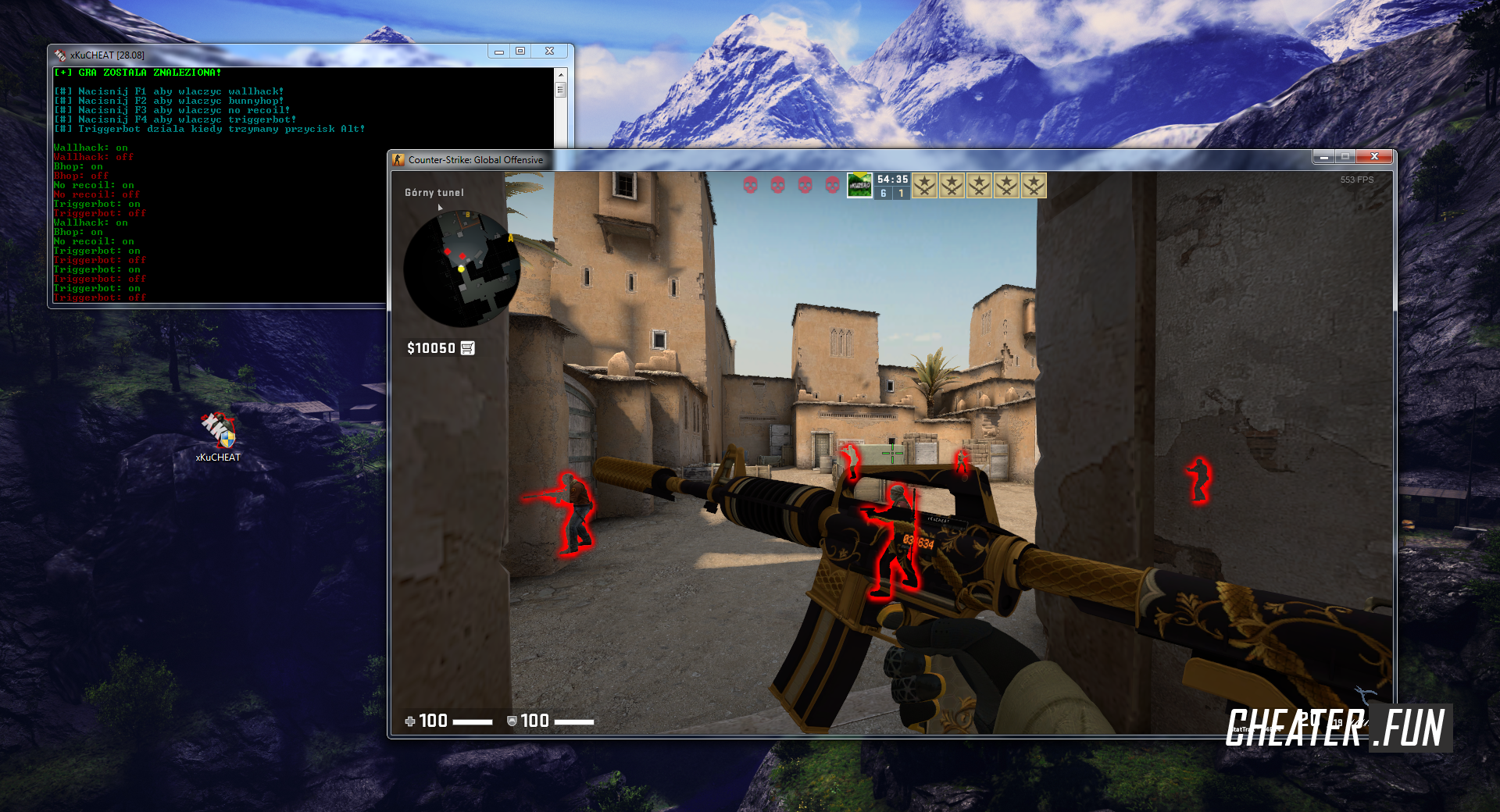 Developer:

xKuZero

Category:

CSGO

Updated:

05.09.18

Current version:

v3.4 [09/05/18]

We are very careful with our users and thanks to your activity we have identified a couple of categories in which you would like more cheats, one of these categories is cheats for CS:GO. Today we are happy to provide another working and frequently updated hack for CS:GO game from the developer of xkuzero cheats. A hack called xKuCHEAT with two workable features: Wallhack and Bunnyhop. This Arsenal which is necessary for the invisible (legit) game. 

Thanks to the Wallhack function, your allies and opponents will stand out with a special color that you can see behind any obstacle on the map, whether it's the usual boxes, doors and even walls. Function Wallhack invoked on key "F1".

Bunnyhop function is needed to quickly move around the map by the system raspryg. You just have to hold down the "space" and you will automatically jump like an Antelope. Bunnyhop function is called on the "F2" key.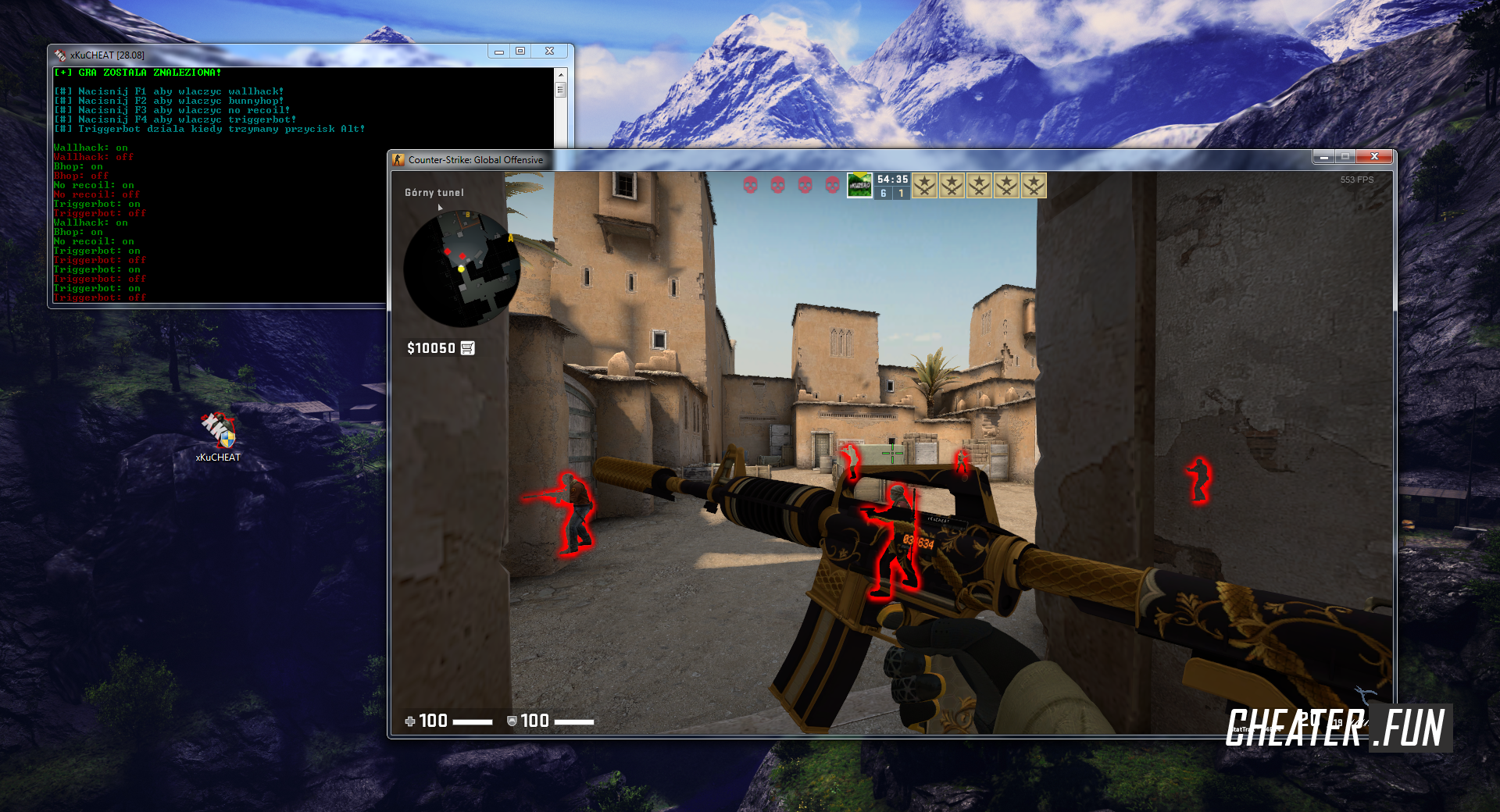 Download xKuCHEAT
Subscribe to the news xKuCHEAT
If the news changes, you will receive an E-mail notification.
The minimum comment length is 50 characters. Comments are moderated. Use only English.