Simple Health Based Glow ESP and More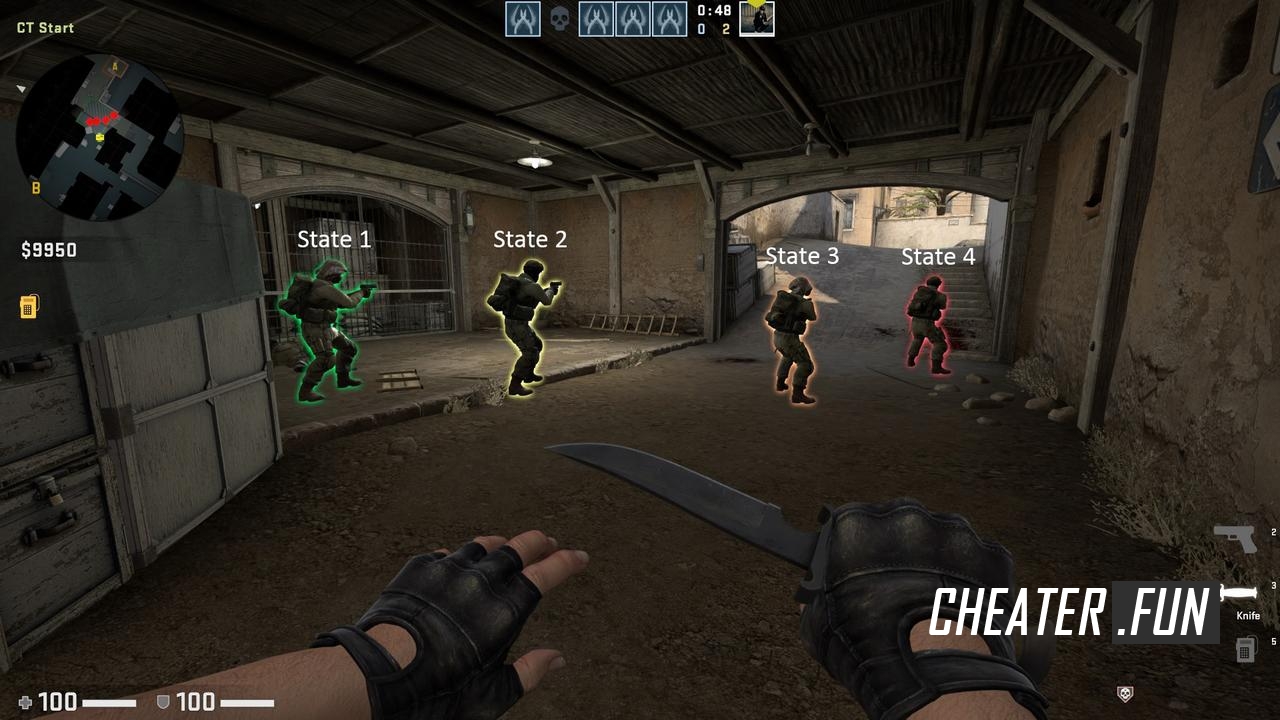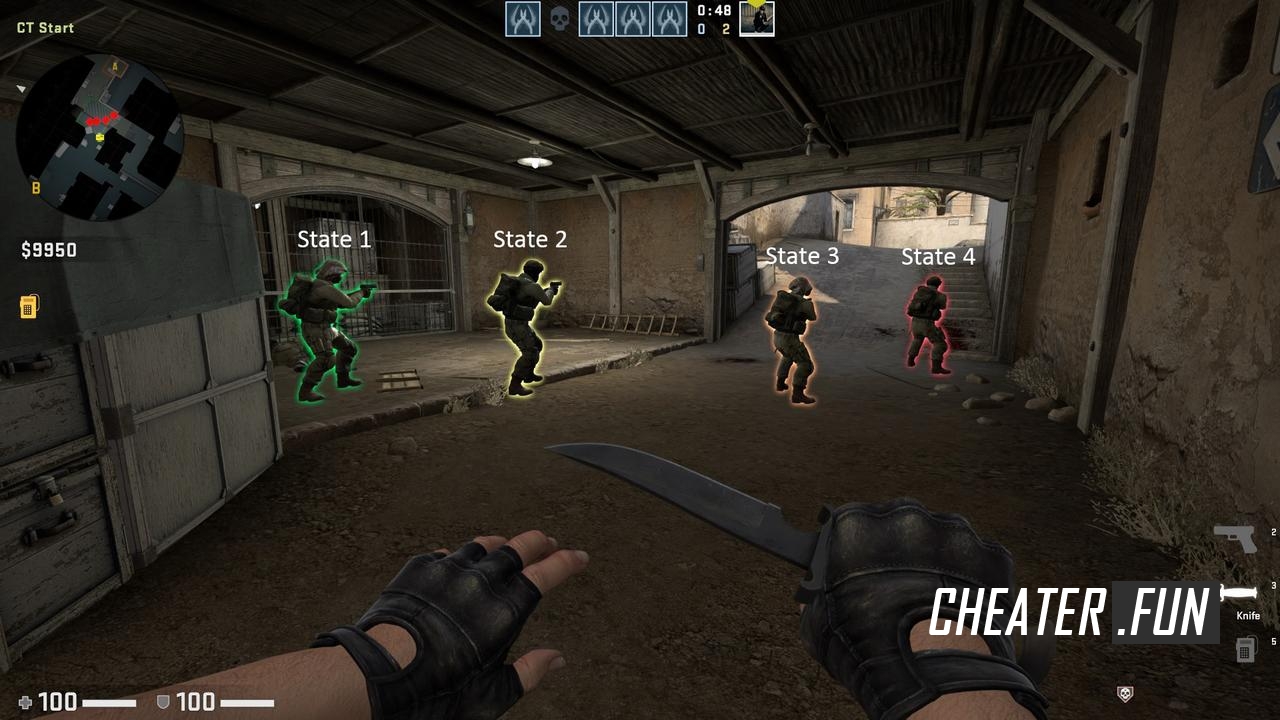 Developer:

ReallyGamer

Category:

CSGO

Updated:

20.09.18

Current version:

[09/20/2018]

The development team from Hungary has prepared a new free working cheat on CS: GO called "Simple Health Based Glow ESP". This hack is almost no different from all known hacks, its advantages are that it is new and has not yet been noticeable anti-cheat VAC. This suggests that you can safely play with this hack on the official vavle servers with VAC Steam protection. The program is run without the injectors, with one click. The hack includes 4 working functions: Health Based Glow ESP, Radar, Bunnyhop and TriggerBot. All these functions are interconnected and configured for Legit game, without the ability to reconfigure and disable certain functions. Let's quickly run through the functions and proceed to the download of the hack. 

The Health Based Glow ESP feature is a standard ESP that allows you to see enemies through walls without a ban. Enemies will be highlighted in a certain color, it all depends on their location and the amount of health. 

Also present in the hack features such as Radar, Bunnyhop and TriggerBot. These three features will make your gameplay easier. For example, the RadarHack function will display your enemies on a standard radar, the Bunnyhop function will add a raspryg to the standard "Space" key and you will move around the map like an antelope. And of course the most delicious feature in any legit cheat is TriggerBot, the function will direct your sight exactly at the enemy, and most importantly all this will happen smoothly and quietly to the audience.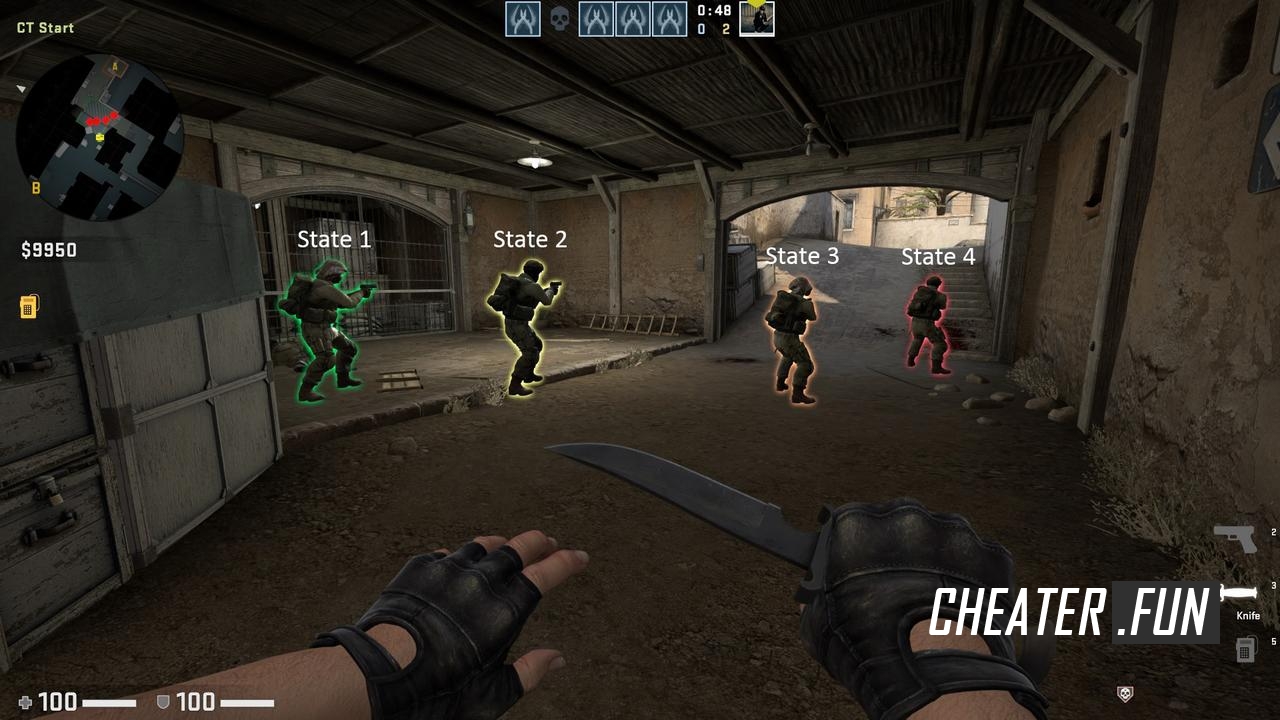 Download Simple Health Based Glow ESP and More
Subscribe to the news Simple Health Based Glow ESP and More
If the news changes, you will receive an E-mail notification.
The minimum comment length is 50 characters. Comments are moderated. Use only English.