Interception [Legit, Fake Duck, Night Mode, Skins] + CFG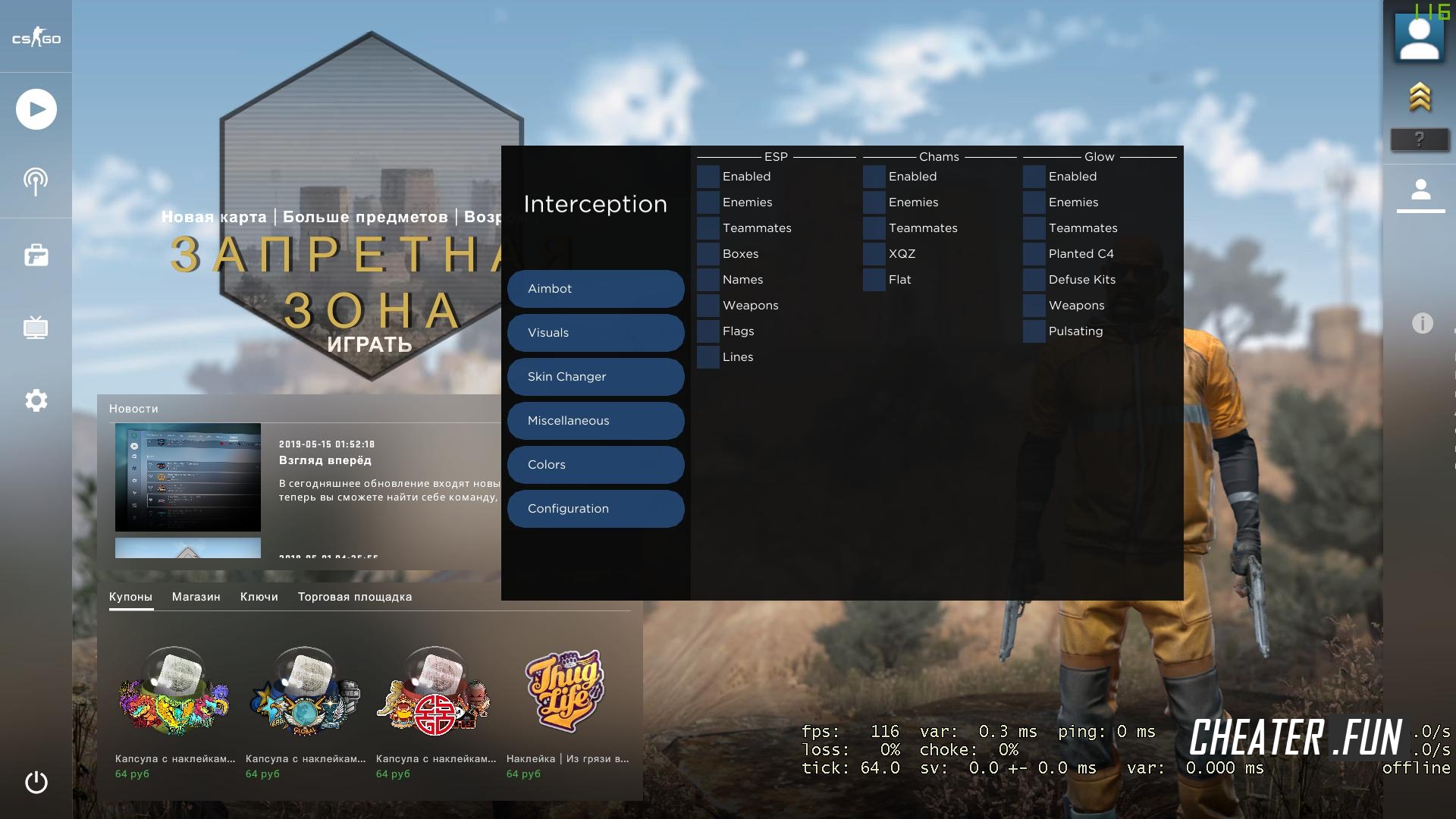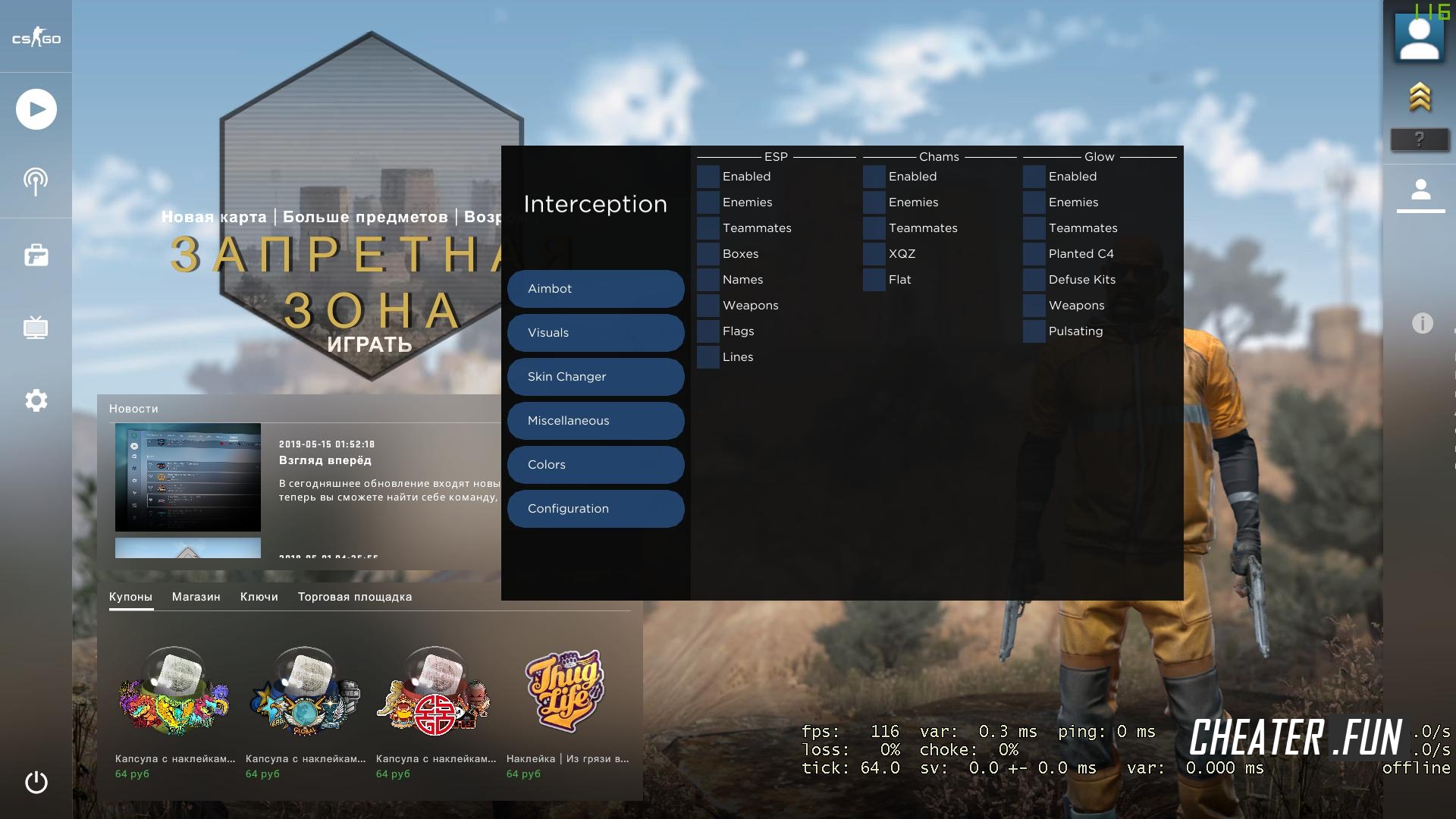 Developer:

bludeck

Category:

CSGO

Updated:

08.06.19

Current version:

[08.06.2019]

A good hack CSGO for Legit game that you can download for free from our website. The hack is named Interception from the developer of bludeck hacks. This cheat is created exclusively under the invisible game, ie Legit Hack. Don't expect any miracle from it on aggressive servers or against HVH players. Interaction has a beautiful and convenient menu for your settings in its functionality, you can enable or disable any functions, as well as edit them for yourself.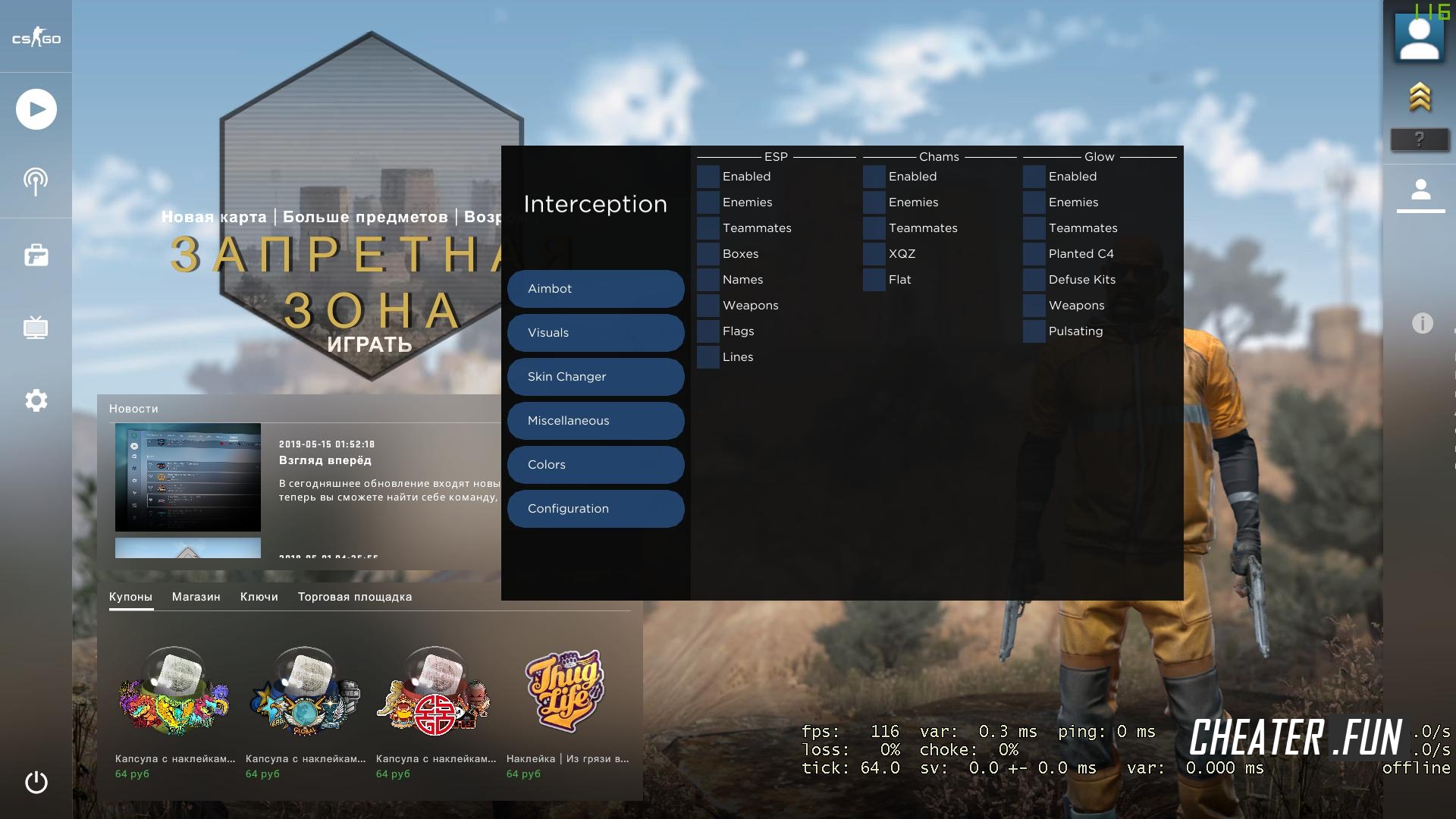 The hack boasts all the favorite features of ESP (Wallhack), Aimbot, Triggerbot, beautiful visual effects. Also present in the hack working SkinChanger with which you can change the appearance of weapons. And now all the developers add a new function Fake Duck and here it is also present (What is it and how does it work? see the screenshot under the spoiler)

FAKE DUCK???

VIDEO
WINRAR PASSWORD: 
cheater.fun
CFG (LEGIT) - https://corsair.wtf/topic/821-legit-confg-on-interception-by-lords/
If you spin when opening the menu, then enable Raw Input/Direct input in the control settings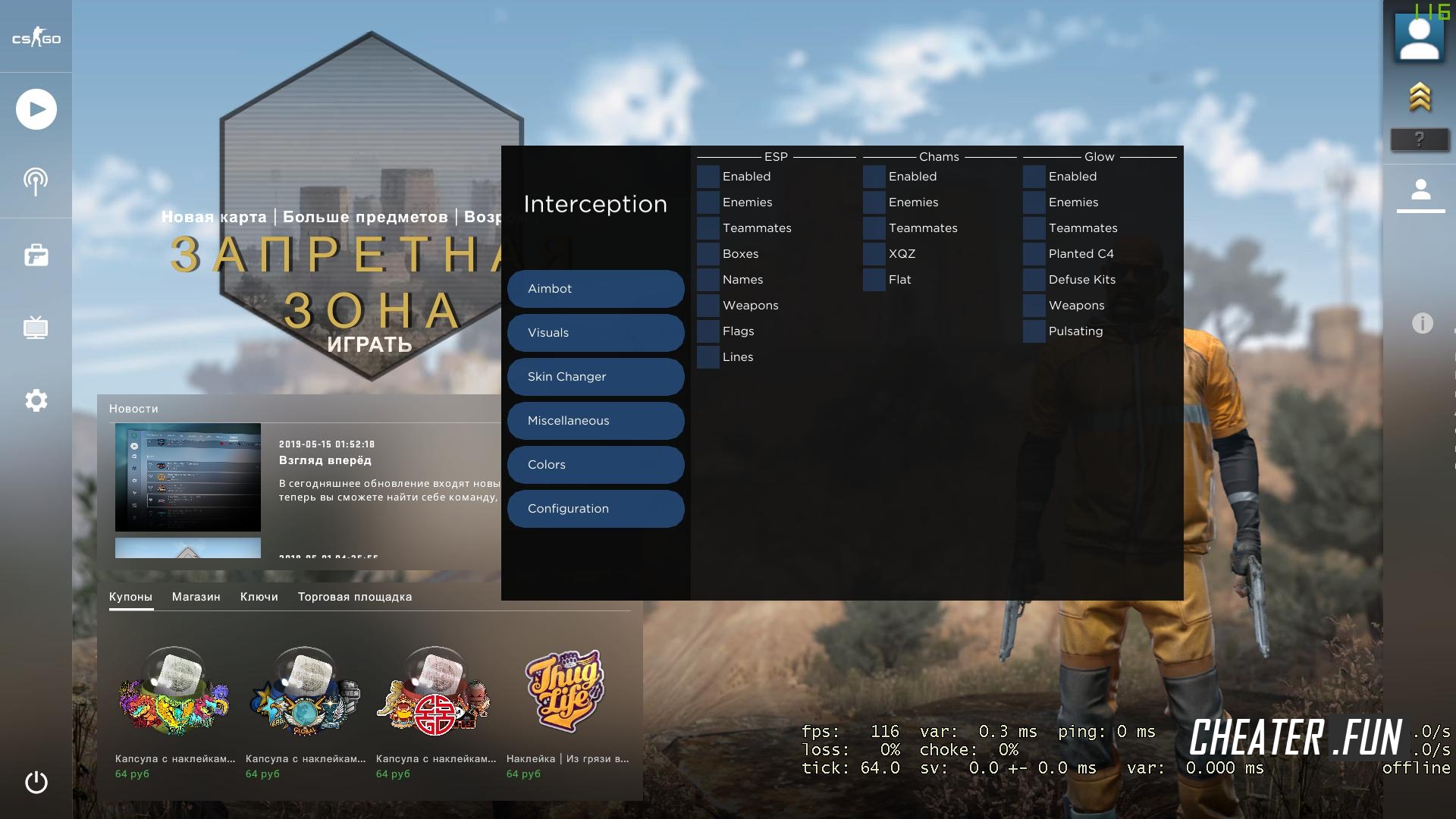 Download Interception [Legit, Fake Duck, Night Mode, Skins] + CFG
The minimum comment length is 50 characters. Comments are moderated. Use only English.