Snek.tk (crack) - HVH + CFG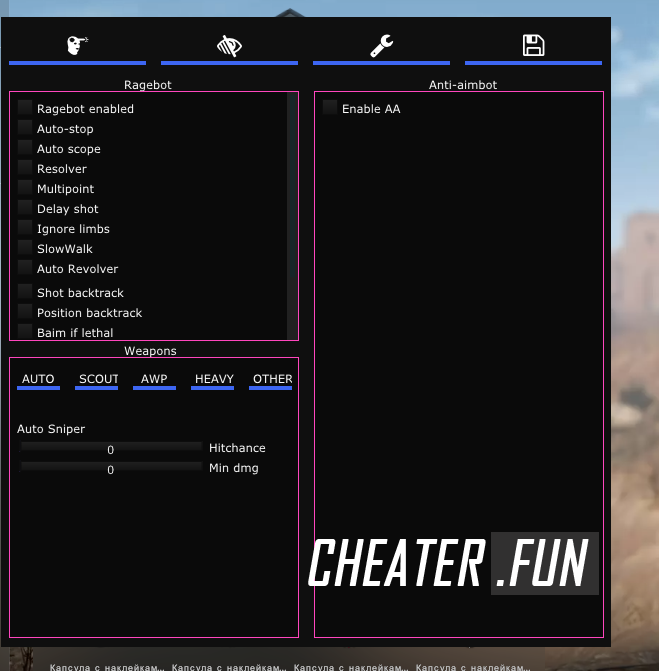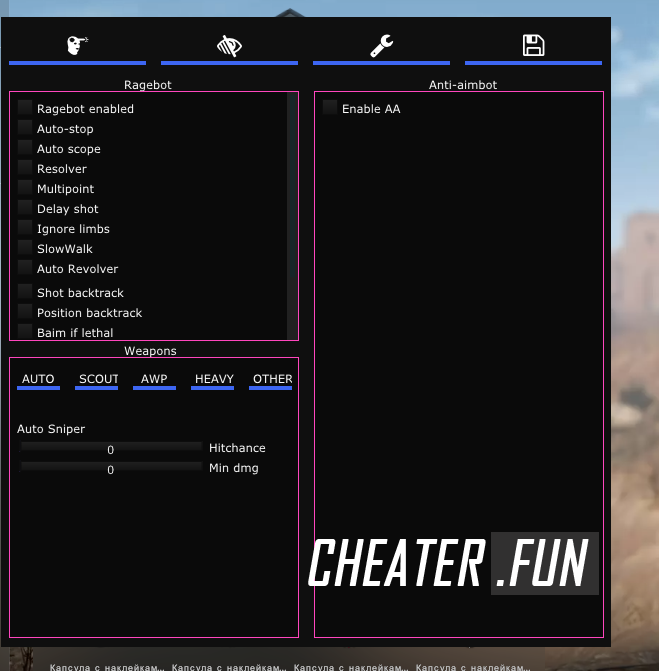 Developer:

Snek.tk

Category:

CSGO

Updated:

24.05.19

Current version:

[24/05/2019]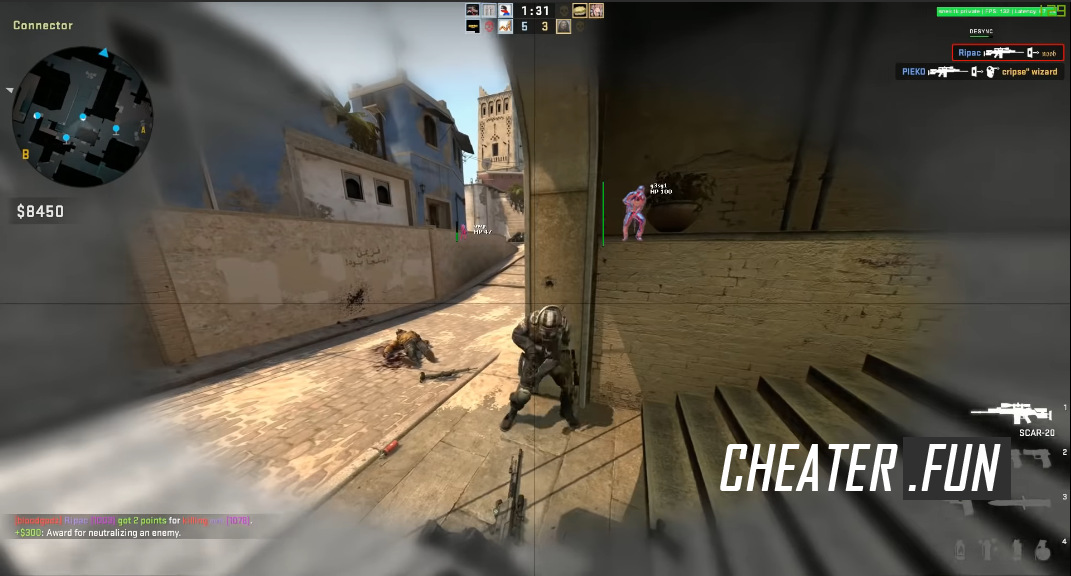 For a long time we have not pleased our users haami for HVH games, but today in our hands got crack hack under the name of Snek.tk, I say at once it is a paste and miracles from it do not wait, but the cheat can spread at the level of other free HVH hacks, which will allow you to occupy top positions in a variety of HVH arenas. In addition to everything we have made for you a free cfg settings, Yes they are not perfect, but if you have straight hands, you can easily configure the hack. We recommend to play such weapons as: SCAR or AWP.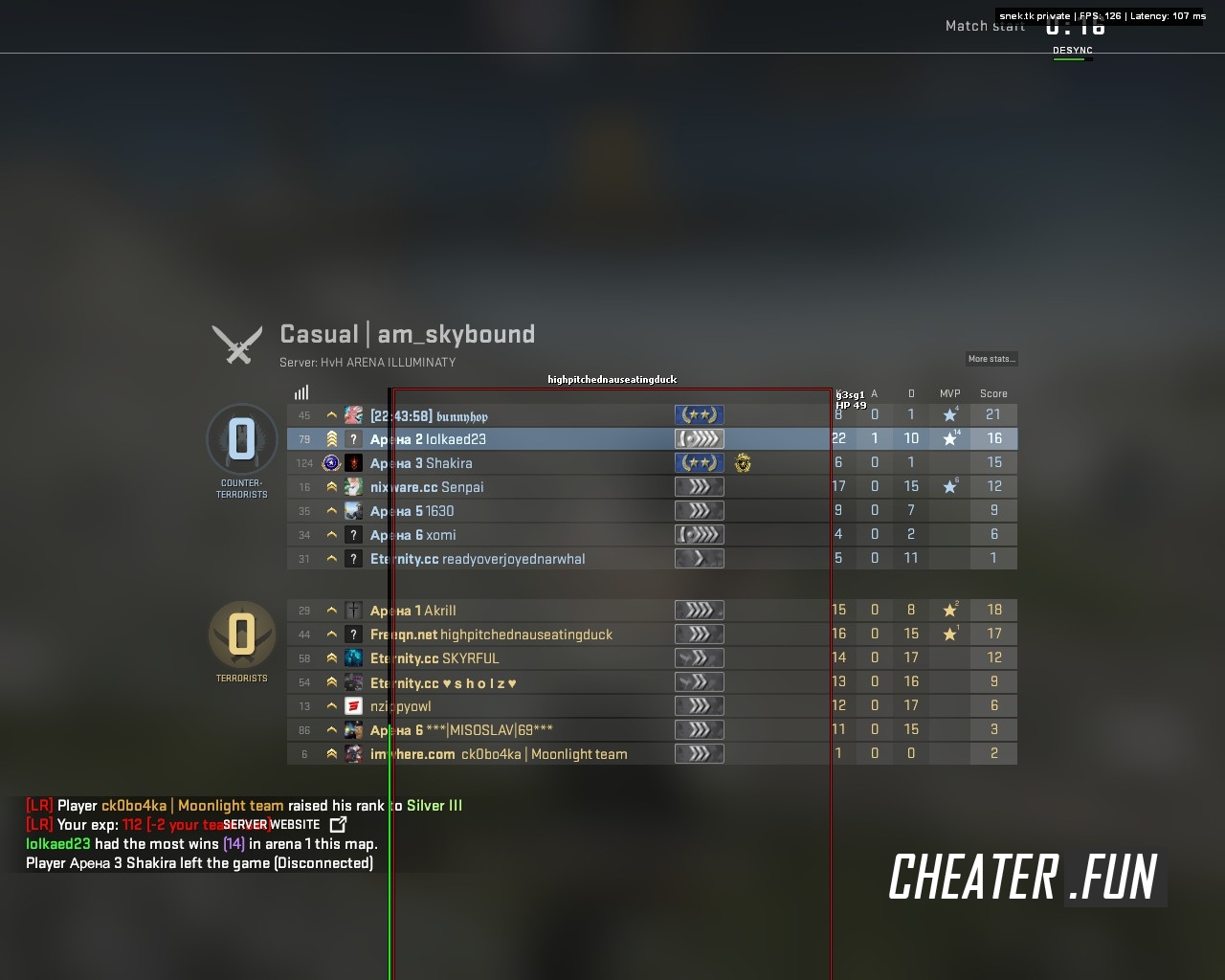 Features here are the most standard for HVH hack, the main function is RageBot with settings under the HVH arena, addition are a variety of features like ESP, Chams, Radar, BunnyHop and others. To work hack you will need any working injector, you can download the injector from our section - ​
FREE INJECTORS
​​​
WINRAR PASSWORD: 
cheater.fun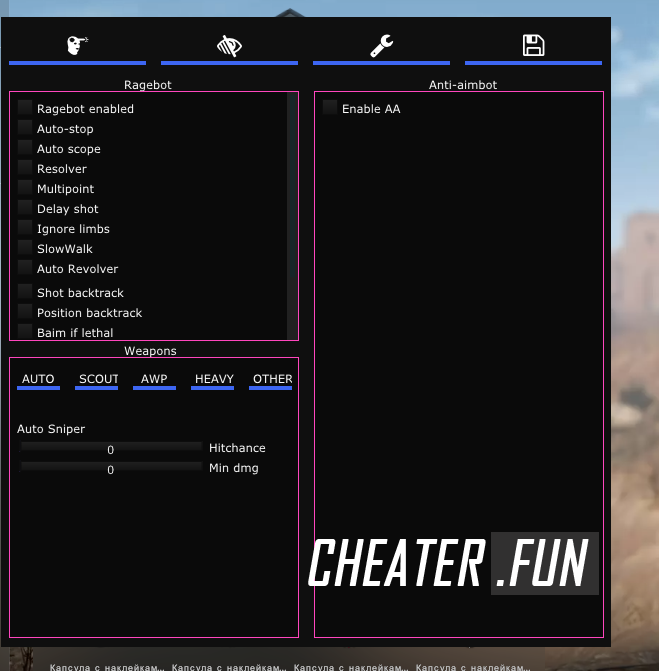 Download Snek.tk (crack) - HVH + CFG
The minimum comment length is 50 characters. Comments are moderated. Use only English.