Sensum - Internal legit cheat + 7 Configs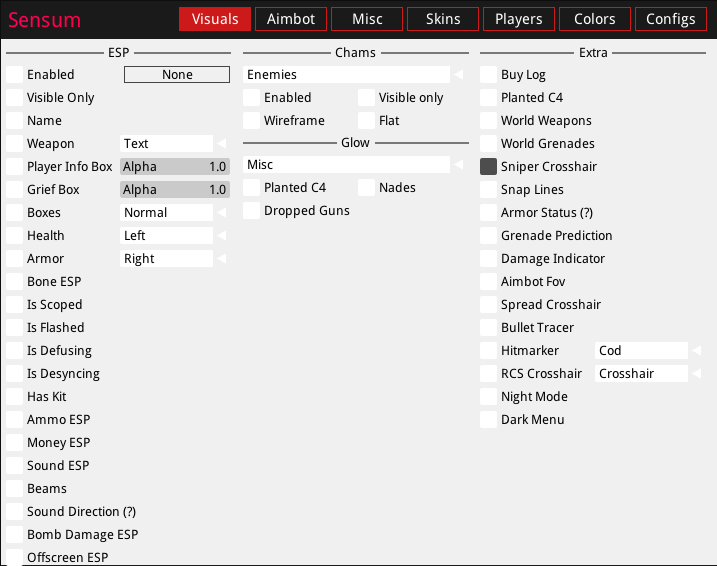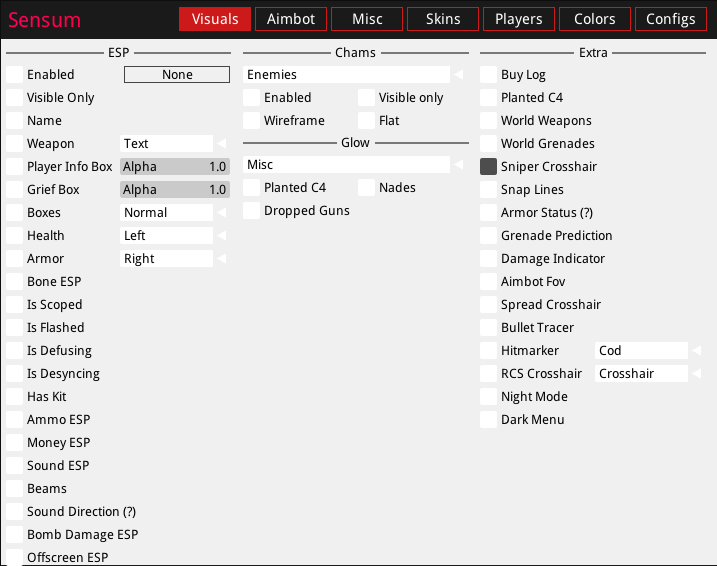 Developer:

MartinJ409 & Xardch

Category:

CSGO

Updated:

10.05.21

Current version:

10/05/2021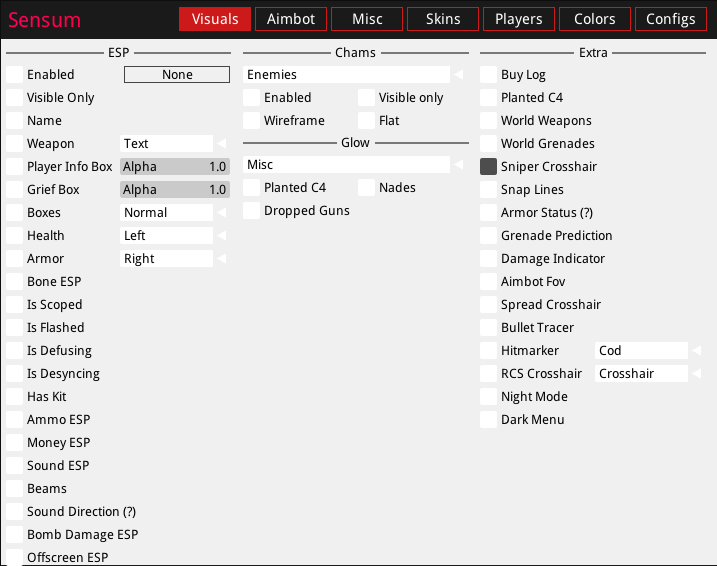 One of the most popular cheats for the online game CSGO you can download for free from our website. This is a Sensum cheat from the developers MartinJ409 & Xardch. Thanks to this development, you will be able to use a great advantage in the game Counter Strike: GO. Convenient menu, excellent functionality and continuous operation of the program during the game.
At the moment, the cheat is supported by the developer verun and he is going to update this cheat for each update of the game. Additionally, you will get 7 ready-made configs with which you will have a working SkinChanger. You do not need to configure anything, download the cheat, run it with any working injector and enjoy the game :)
Functions:
Legitbot
Visuals
Misc
Skinchanger
How to use:
Disable the antivirus, because the antivirus blocks any game cheats.
Download the attachment and extract it.
Load the injector from the injectors section. (I recommend CSGhost)
Launch CSGO.
Run the injector as an administrator and run the cheat.
 Have fun playing 🙂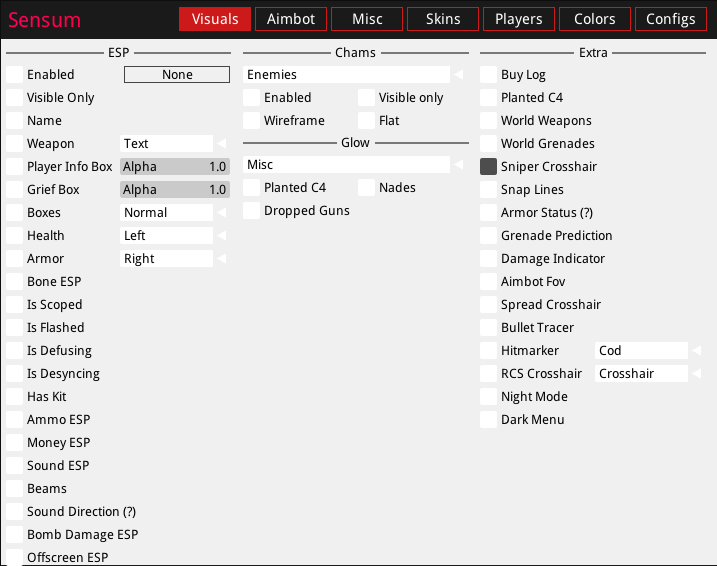 Download Sensum - Internal legit cheat + 7 Configs
Subscribe to the news Sensum - Internal legit cheat + 7 Configs
If the news changes, you will receive an E-mail notification.
The minimum comment length is 50 characters. Comments are moderated. Use only English.