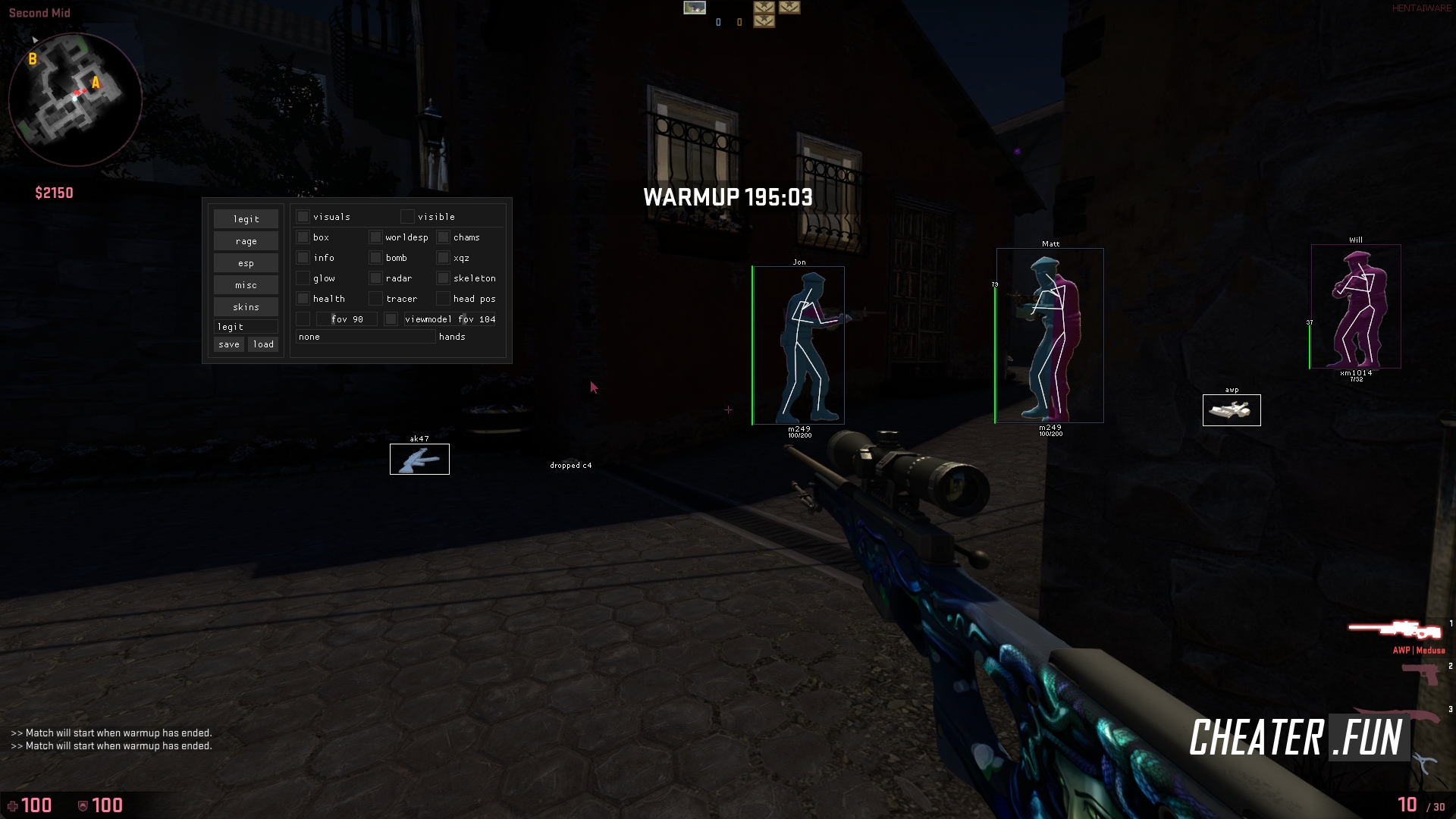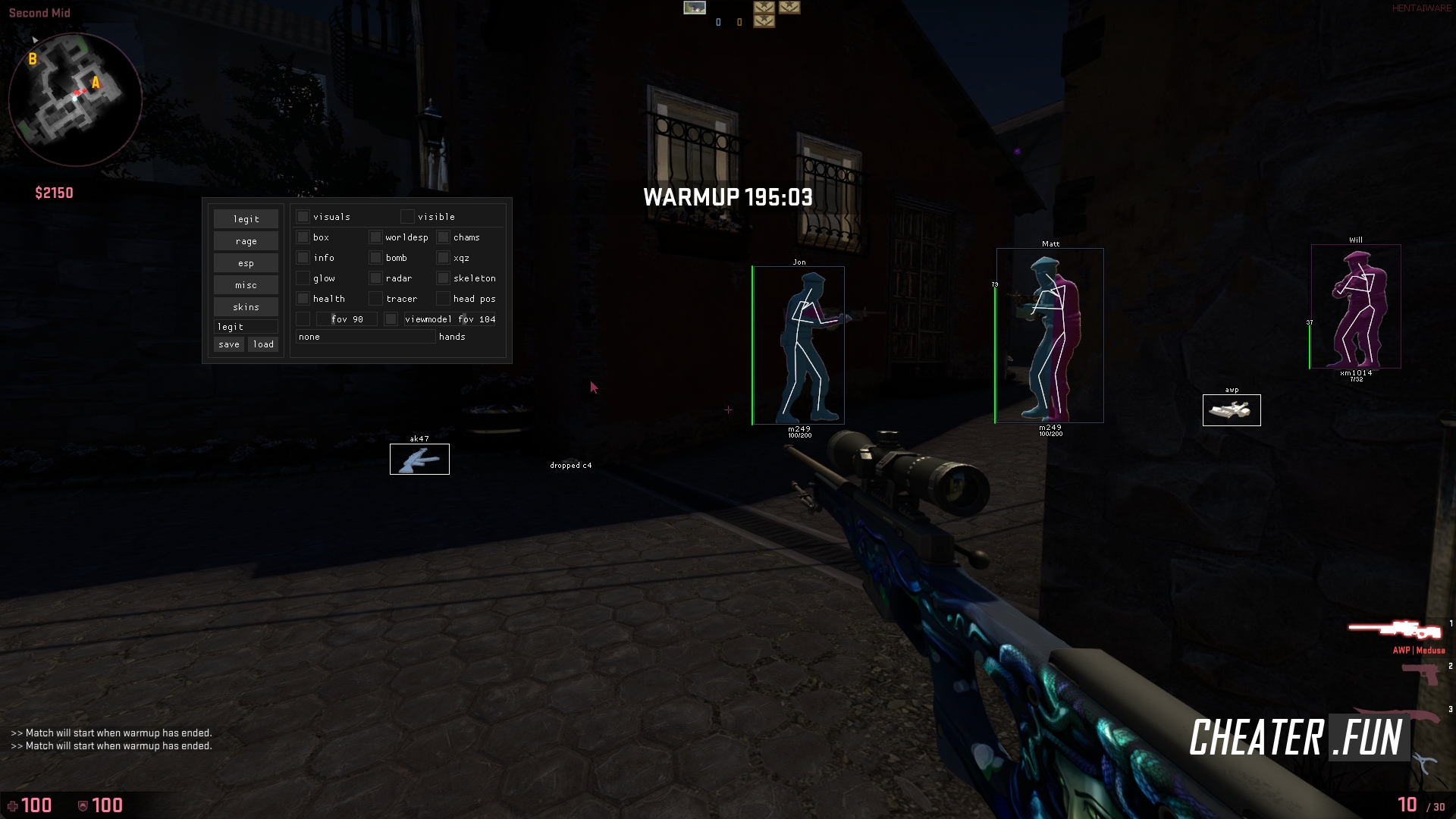 Developer:

krzychu1

Category:

CSGO

Updated:

27.08.18

Current version:

[08/27/18]
You've probably heard of such a free hack as HENTAIWARE for CS:GO, but you couldn't find a proven source from where it could be downloaded for free and without viruses. We are glad to provide you with this wonderful working cheat for CS:GO HENTAIWARE.  This hack you can download for free from our site without viruses and other advertising. The cheat is relevant for 2018 and has daily updates, which gives you the opportunity to play with it for a long time. The hack contains a lot of functions in its functionality, but we would like to demonstrate such functions as: Legitbot, Ragebot, Visuals,Misc, Skinchanger.
Thanks to the Legitbot function, you will play completely unnoticed using the functions for the legit game. This function contains all the most necessary functions at the minimum settings, all this to ensure that your game was invisible and that your enemies did not suspect anything. This feature includes standard AIM, WH, RadarHack, etc. (the full list can be found by enabling the cheat menu during the game)
There is another great feature like Ragebot - this feature is similar to Legitbot, only RageBot is aimed at aggressive game, all functions (AIM,WH) you can configure to the maximum and dominate the server with a huge score.
I would also like to show you another useful feature - Skinchanger. Thanks to this function, you can visually change the appearance of weapons, gloves, knife under any skin that is available in CS:GO. It is worth noting that only you will see these visual changes. Ideal for video recording.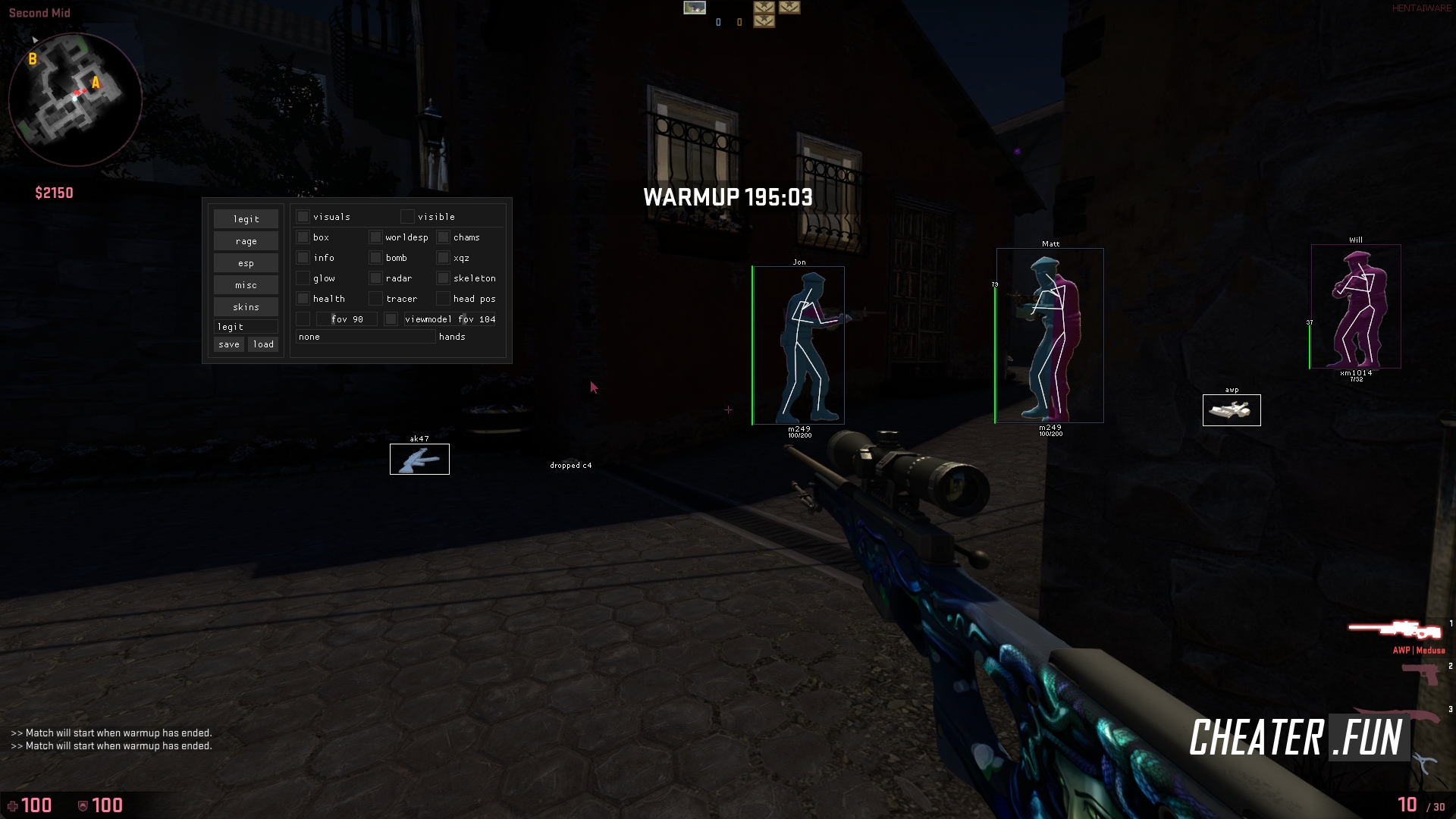 Download HENTAIWARE
The minimum comment length is 50 characters. Comments are moderated. Use only English.