Apex Legends - GLOW ESP (Wallhack) [kdmapper]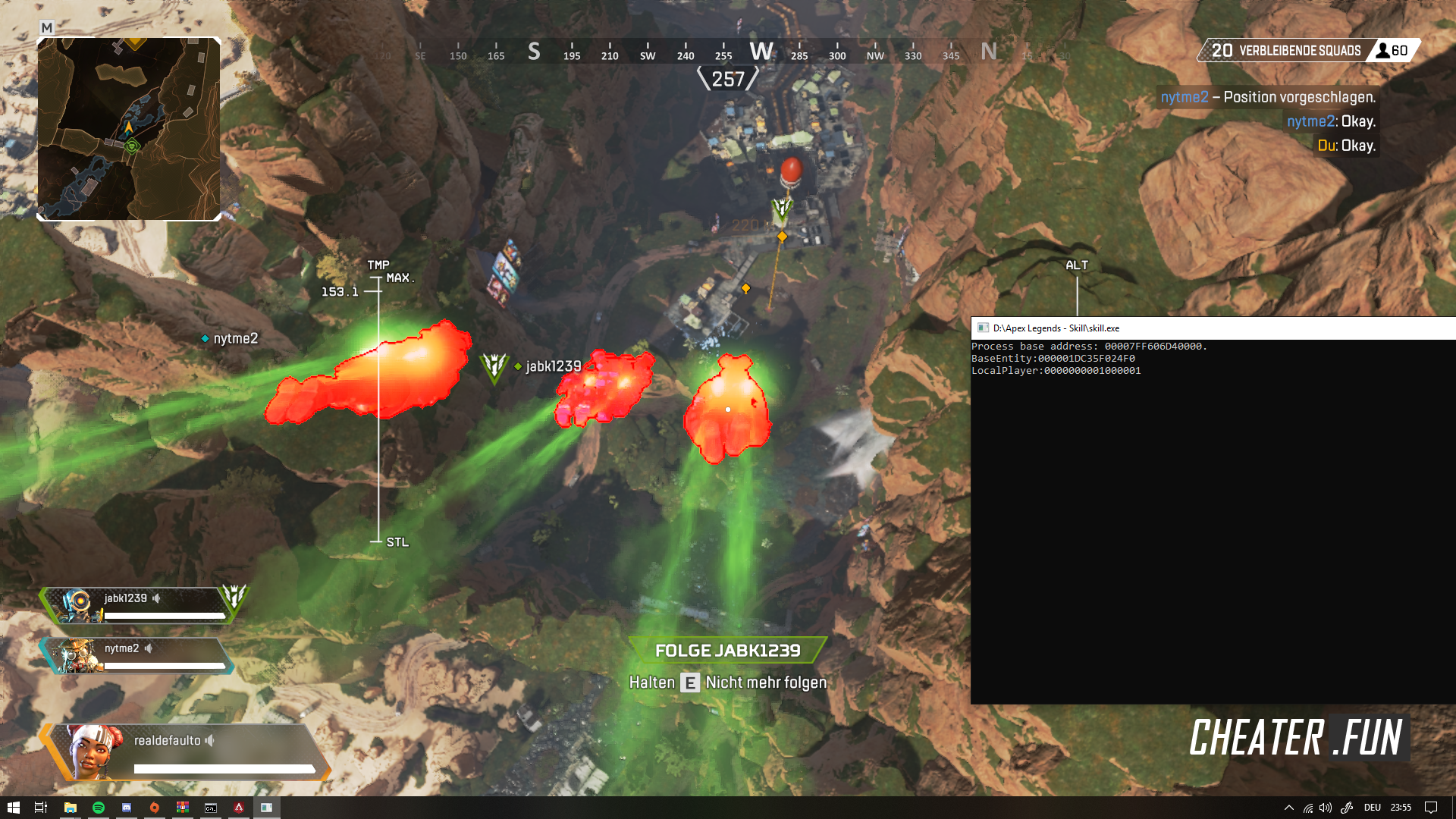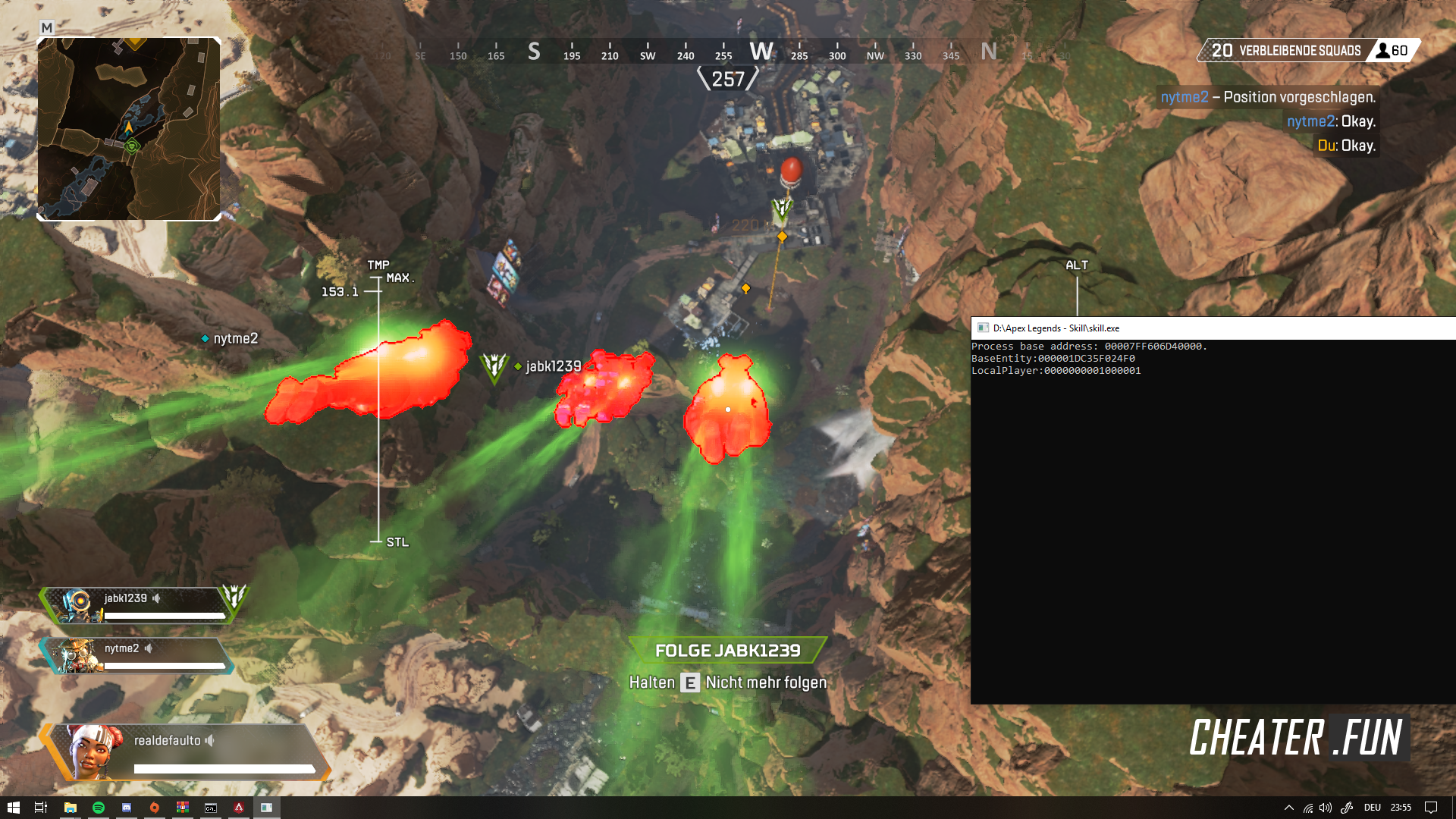 Developer:

joona70

Category:

Apex Legends

Updated:

10.07.19

Current version:

[10/07/2019]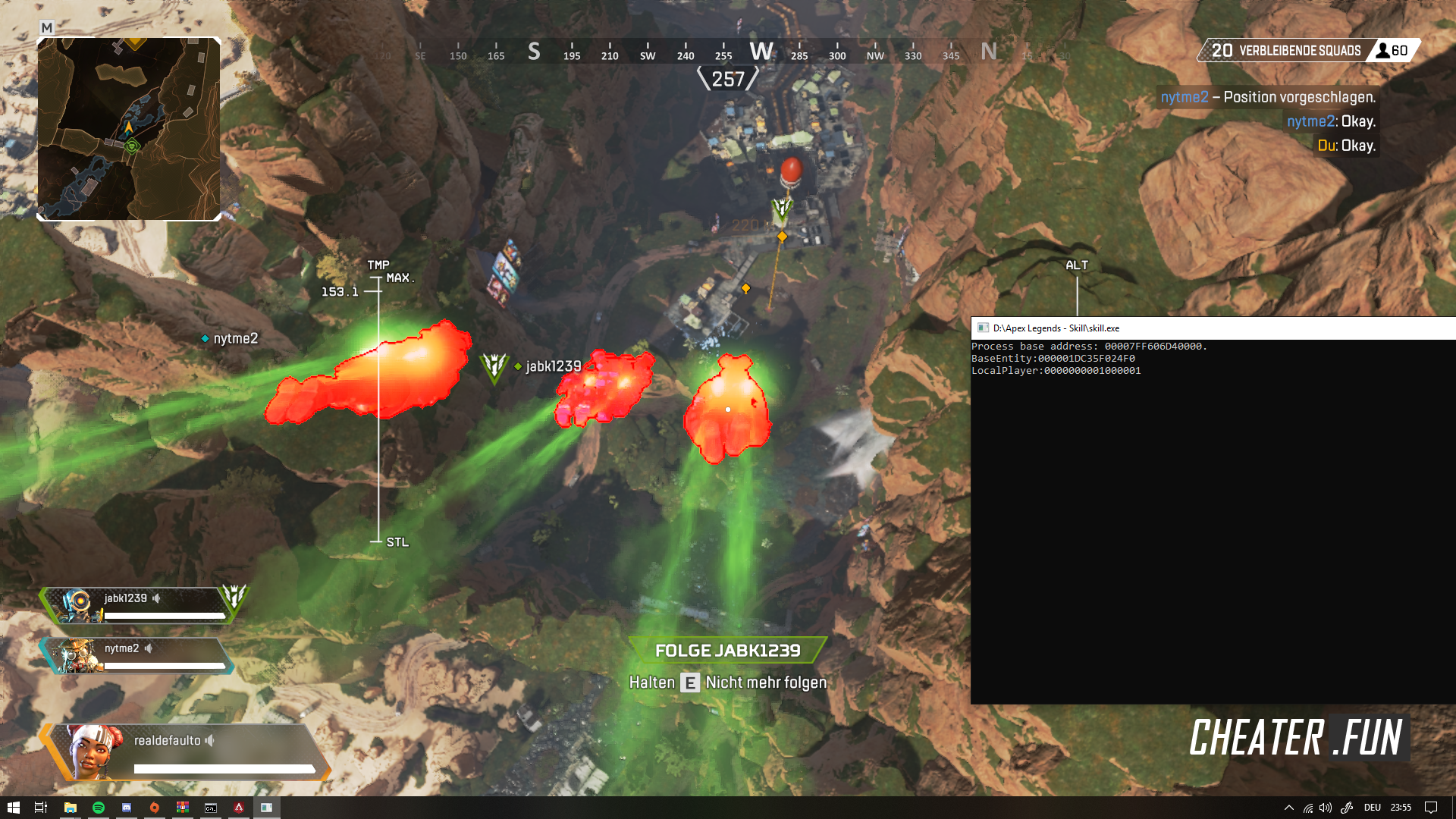 You were waiting for a working and free cheat on Apex Legends? If Yes, then your attention is a new hack on Apex Legends GLOW ESP (Wallhack) from the developer of hacks joona70. This cheat supports all operating systems and works through the kdmapper driver, many are familiar with this method, so you should not have problems when you start.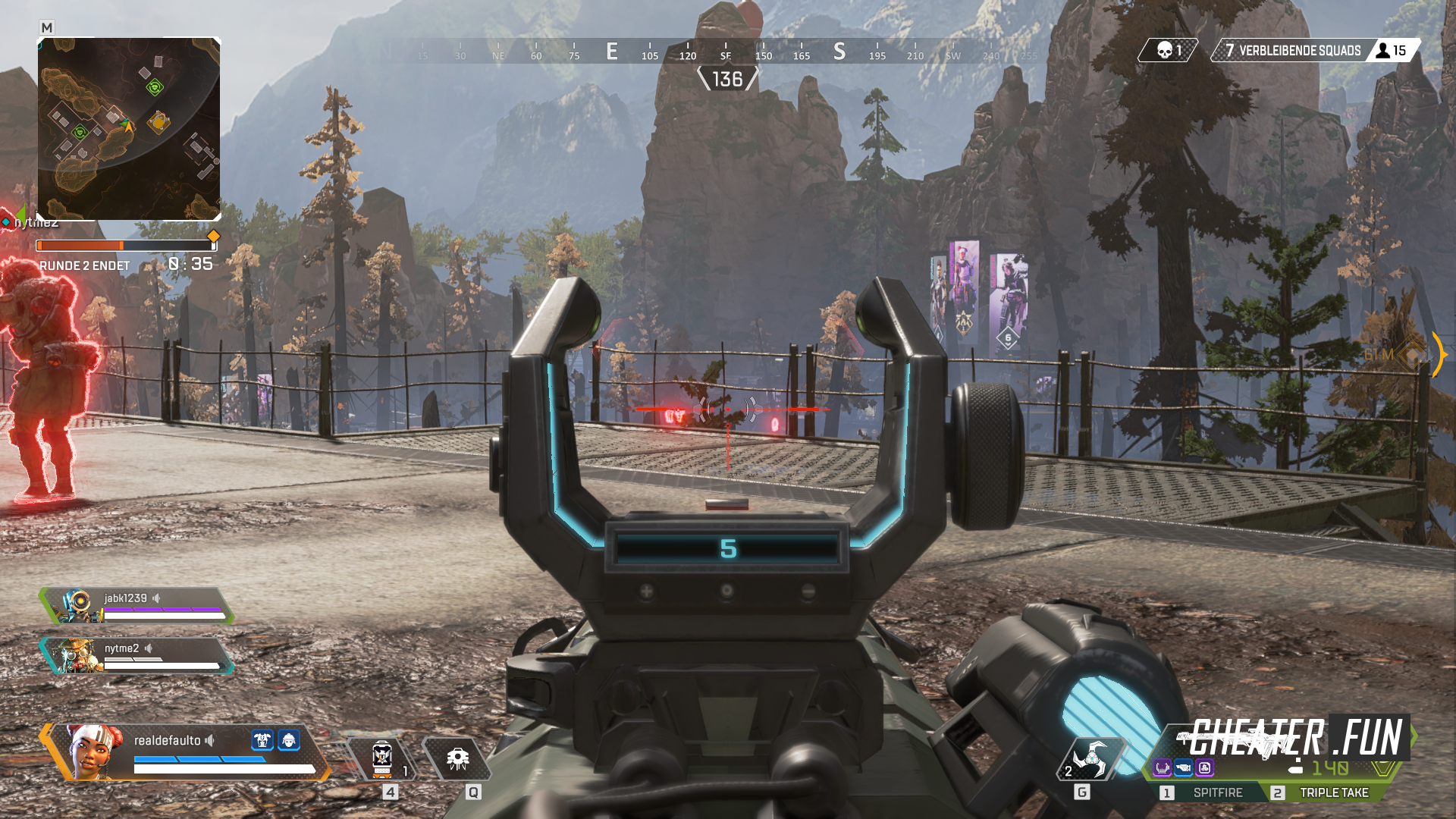 What can this hack and what is it for? The hack is very simple and contains in its functionality only one function, it is a function of GLOW ESP (Wallhack) with which you can see your enemies through the textures, it is easier to say you will see the players through the walls and any other fences on the map. At the moment, the cheat is undetected, but the chance to get banned for using this hack is very high, so do not use this hack on personal accounts, register new accounts and play for fun.
HOW TO USE:


just simple glow esp, load driver with kdmapper and start exe when in game.
dont use on main account.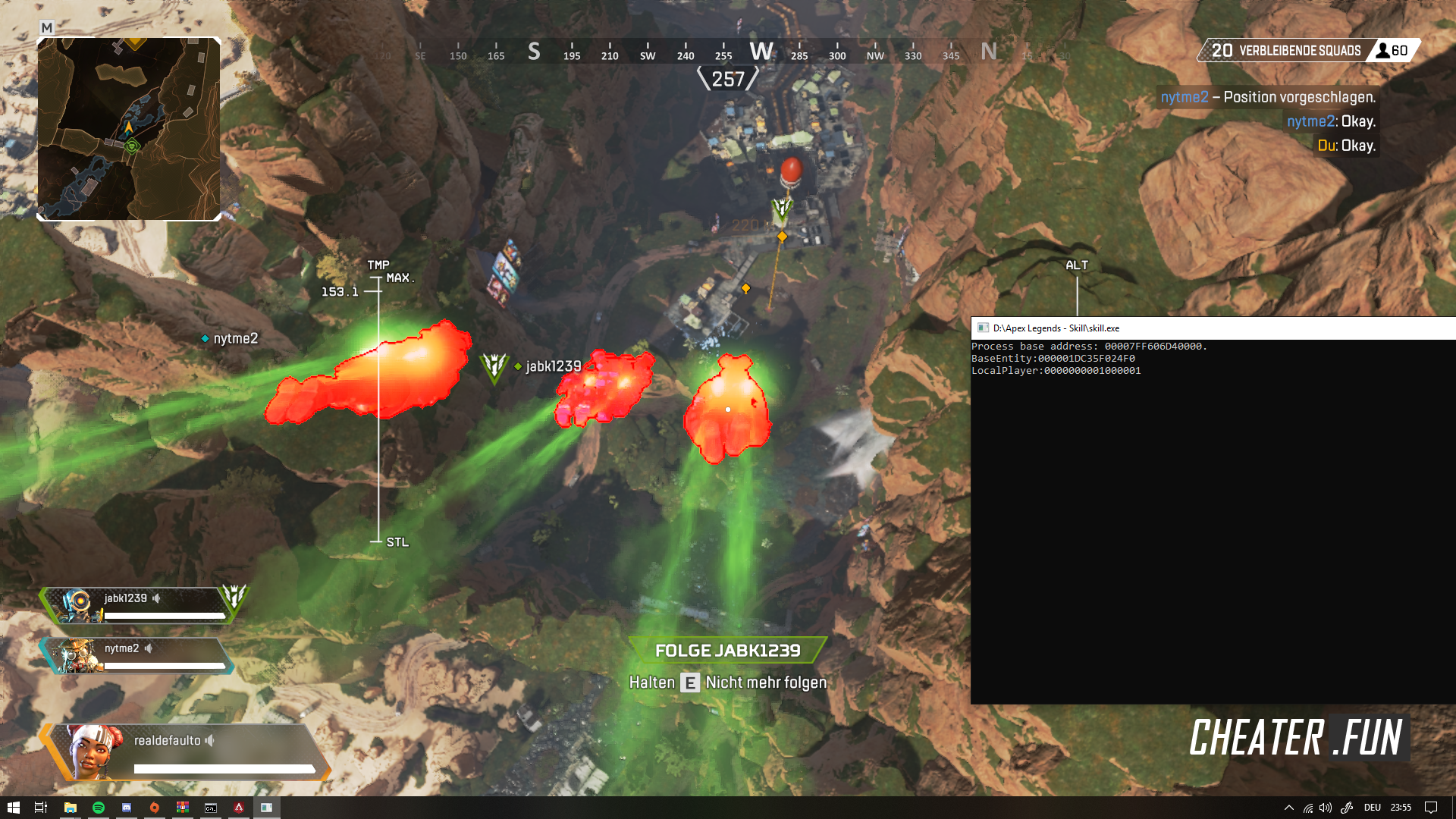 Download Apex Legends - GLOW ESP (Wallhack) [kdmapper]
The minimum comment length is 50 characters. Comments are moderated. Use only English.