JetMine - Minecraft Cheat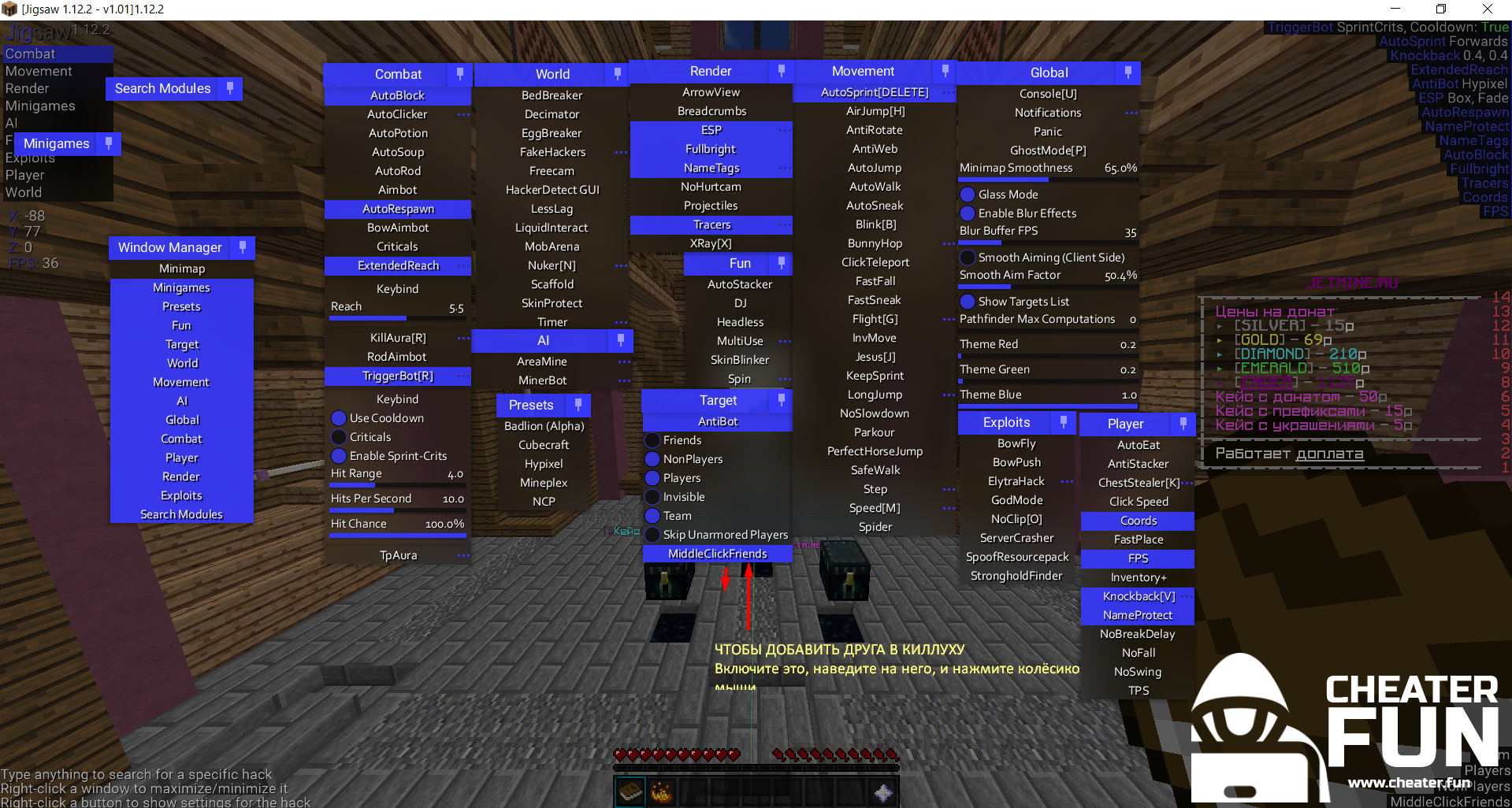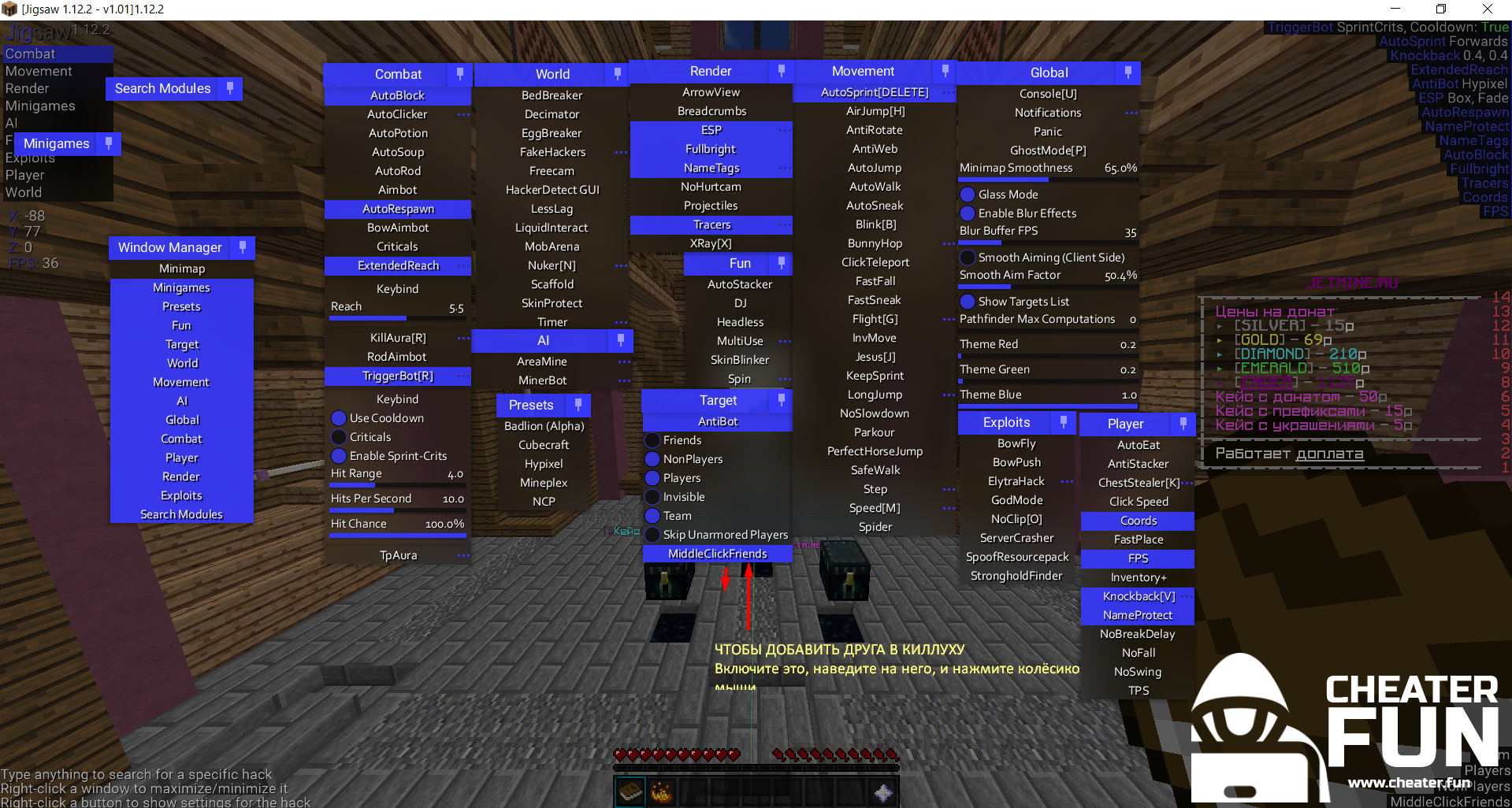 Developer:

jigsawclient.net

Category:

Minecraft

Updated:

28.07.20

Current version:

MC 1.8.8 [25/10/2019]
Another cool free cheat for Minecraft which you can download for free from our website. This is a ready-made client of the game Minecraft version 1.8.8 with a built-in hack. Installation and configuration of this hack is very simple, a large selection of functions from the simplest to the most fun and complex. At the moment, the hack is launched using the ready Launcher where you can choose the version of the hack you need, which is very cool and well done. Ban for cheat was not yet, but for some functions You can kick from the server, for example, do not use functions such as: jesus, NOSLOWDOWN, etc., and almost all other functions work as: Aimbot, Wallhack, ESP, TriggerBot, World, Fun, etc. in General, after downloading this hack, I think that you will understand what functions should be used, and which are not. Stay tuned for updates on this hack on our website or on the official website of the author, good luck and great frags!
HOW TO USE:
1. Download
2. Move the folder (the folder and not the archive) to AppData\Roaming\.minecraft\versions
3. Launch the Minecraft launcher
4. Select the version of the cheat
5. Go and play
6. To change the menu open button, you need to click on esc>jigsaw>Client Settings>ChangeClick keybind>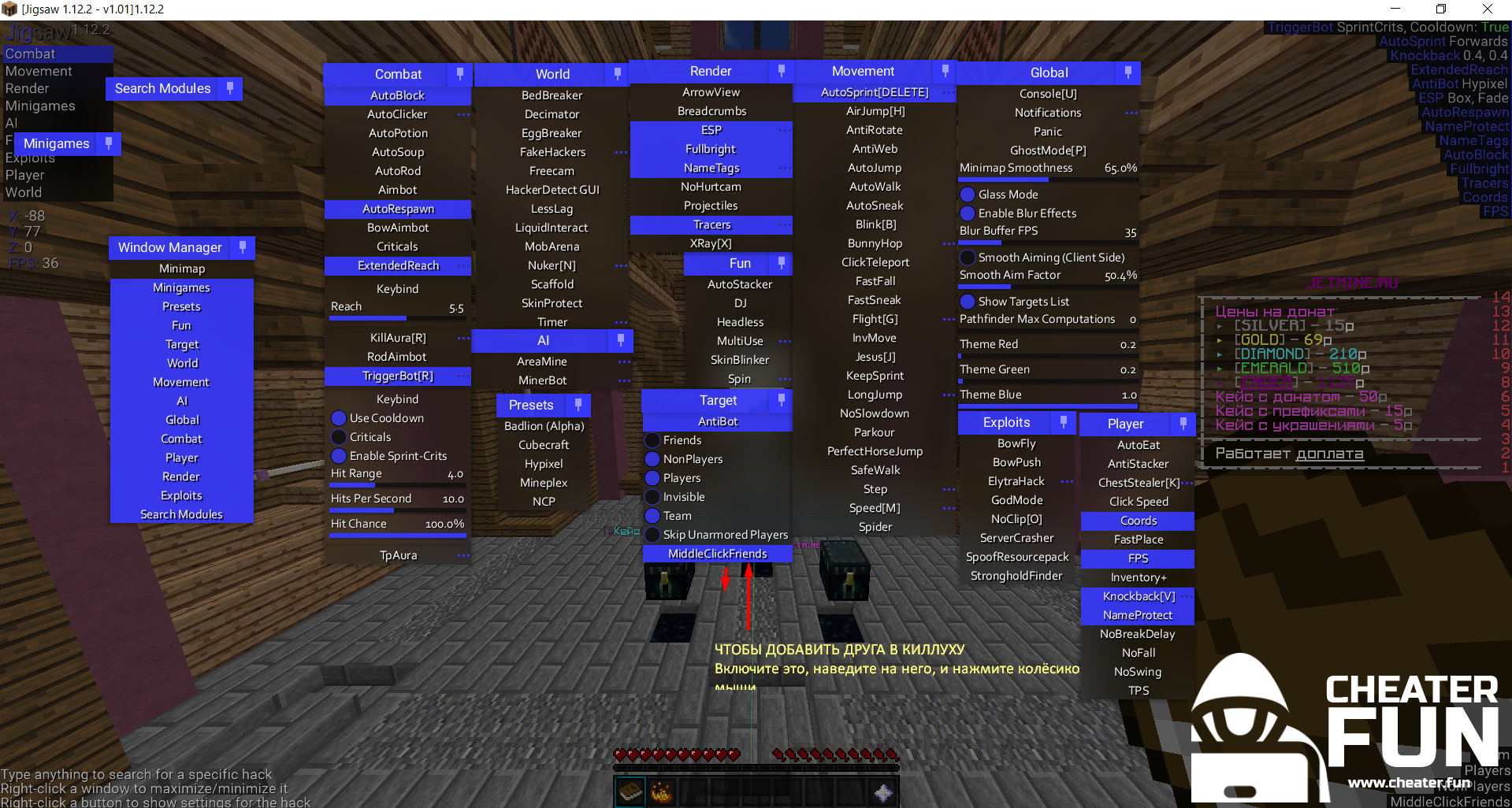 Download JetMine - Minecraft Cheat
The minimum comment length is 50 characters. Comments are moderated. Use only English.