Aristois - Minecraft hack 1.12.2-1.16.1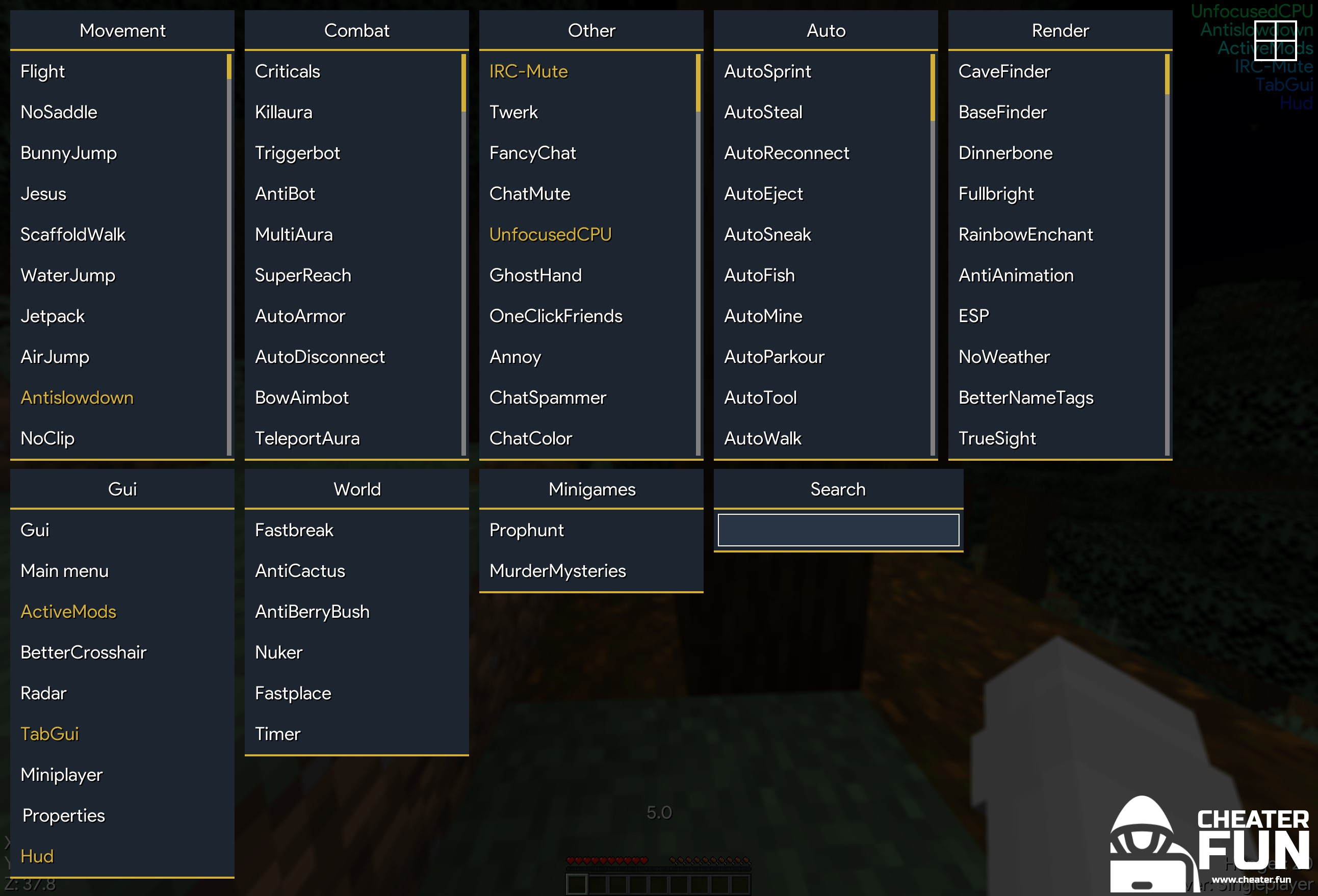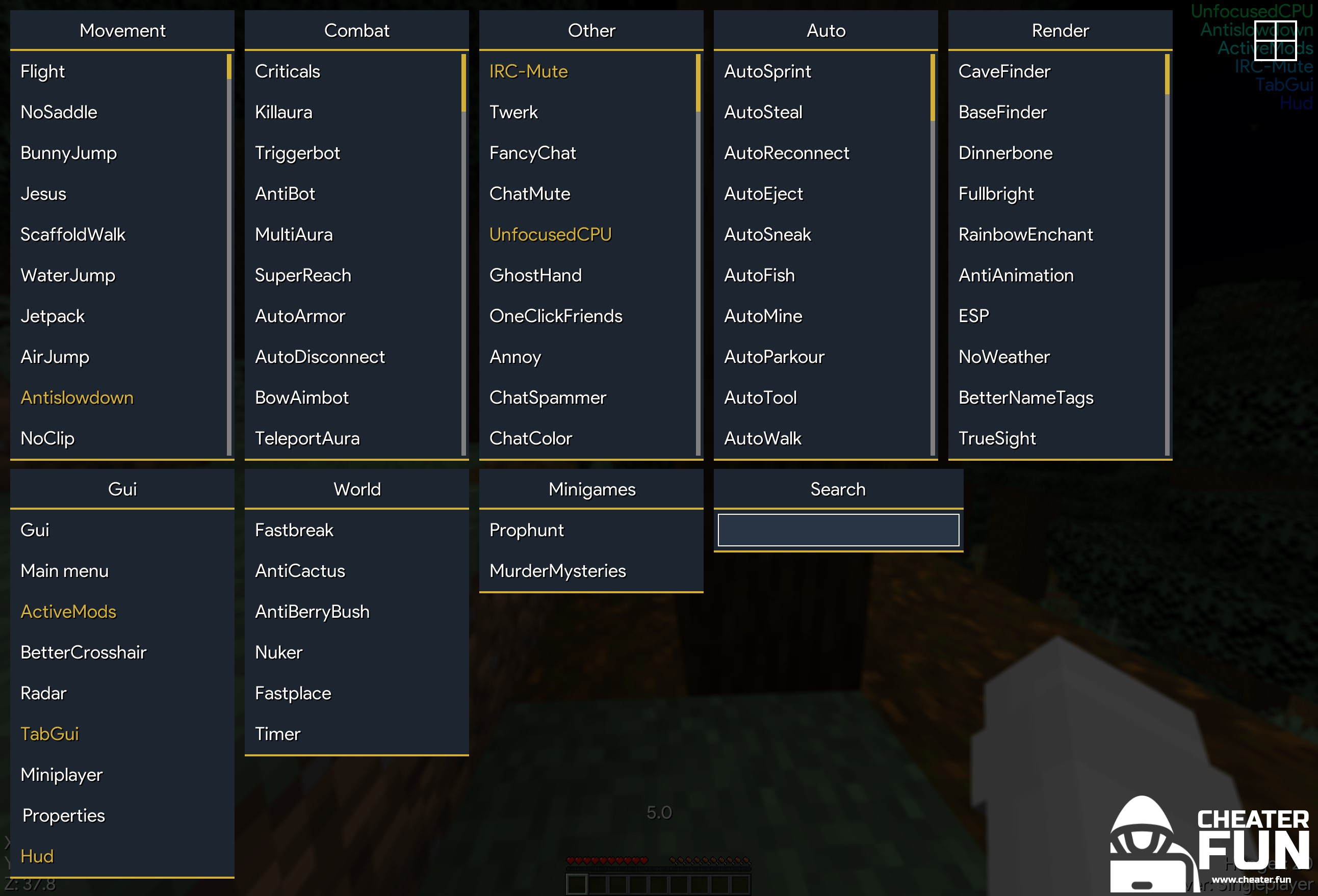 Developer:

aristois.net

Category:

Minecraft

Updated:

28.07.20

Current version:

Build 307
If You have not heard about the existence of such a hack under the name Aristois for Minecraft, then rather download this cheat for free from our website. To date, this is one of the best free hacks on Minecraft, which is updated under the most current versions of the game Minecraft, for example now the launcher is relevant for such versions as 1.12.2-1.16.1. Round the clock technical support that will help you in any matter, as well as ease of use and startup, a beautiful GUI menu for settings and many different functions are waiting for you while using the free hack on Minecraft Aristois. The cheat has a rich, but fairly standard functionality, with most of which you are probably already familiar. 99% of what you need is here. Here are unusual features that appealed to me personally, because I have not yet seen them in any other cheats.
Useful features of the interface, which displays a little text on your location and ping. A Phase feature that expands the possibilities of your movements by adding a double jump and the ability to move faster around the sides while you're in the air. FastLadders feature that speeds up climbing stairs. A Jetpack feature that allows you to fly up quickly by simulating the presence of a jetpack. Convenient to use in conjunction with Phase. Yes, there is a function of flight, but for it kicks almost all servers (use at your own risk). Spider feature that allows you to climb any walls.
How to install Aristois:
1. Make sure the Minecraft launcher and Minecraft is closed
2. Copy the folder in this zip file to .minecraft/versions/
3. Start the Minecraft launcher and click the three stripes in the top right corner
4. Press "launch options" and then click "Add new"
5. Select release and then in the dropdown select "release <mcversion>-Aristois" and hit save
6. Head to news and click the arrow to the right of the start button and select Aristois
7. Start Aristois
How to find .minecraft/versions/:
1. Press Win+R
2. Type %appdata% and press enter
3. Go into the .minecraft folder
4. Go into the versions folder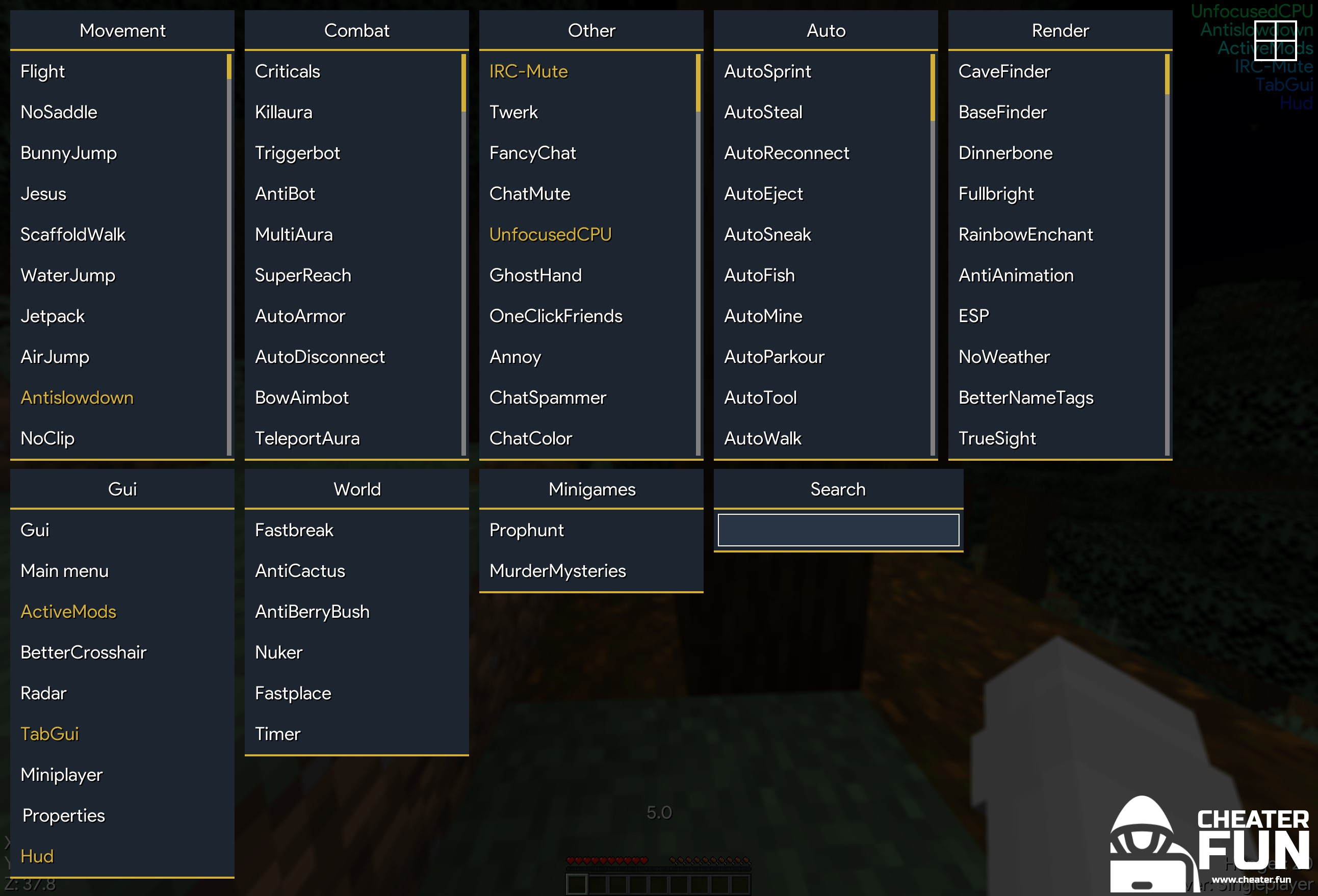 Download Aristois - Minecraft hack 1.12.2-1.16.1
Subscribe to the news Aristois - Minecraft hack 1.12.2-1.16.1
If the news changes, you will receive an E-mail notification.
The minimum comment length is 50 characters. Comments are moderated. Use only English.