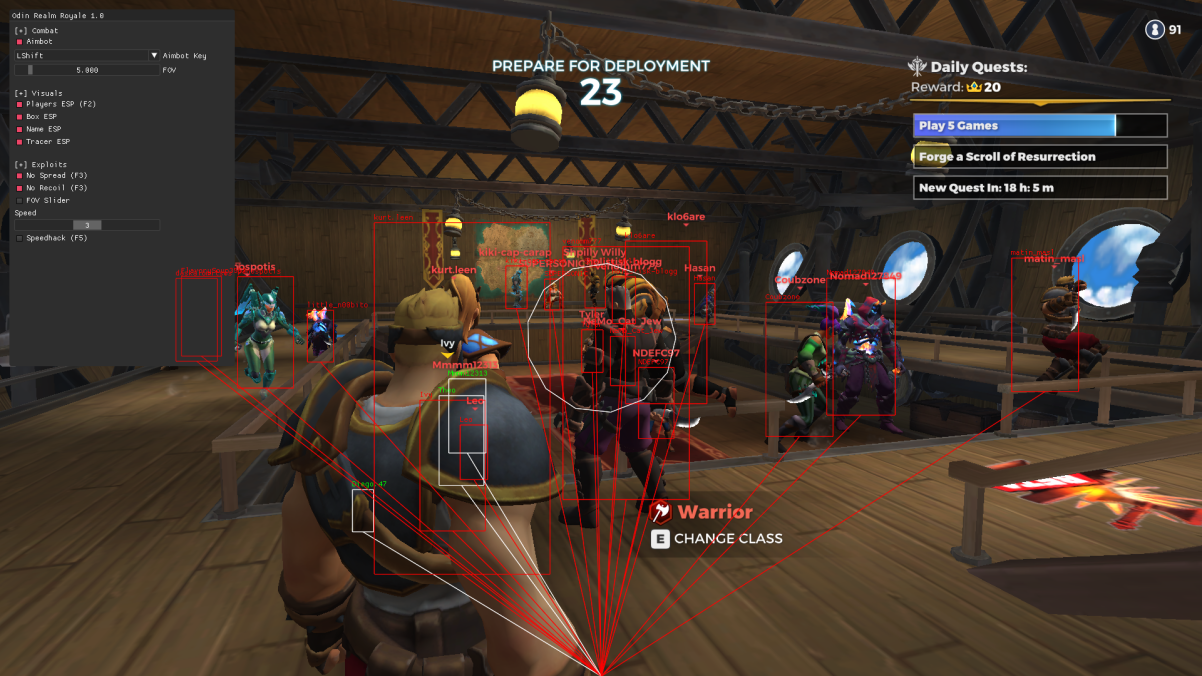 A great MultiHack for the online game Realm Royale you can download for free from our website. This is another cheat from the famous developer Wooteck. With this hack, you will be able to dominate the game Realm Royale and not get banned for it, because the developer took care of this and added reliable protection from the game ban.
The cheat on Realm Royale is multifunctional and suitable for every player. There is an excellent Aimbot for accurate shooting from any weapon, an ESP (Wallhack) function to see players through the textures on the map, as well as other additional functions that are controlled using a convenient menu.
After downloading, you will find the cheat itself and the injector with which you can run the cheat.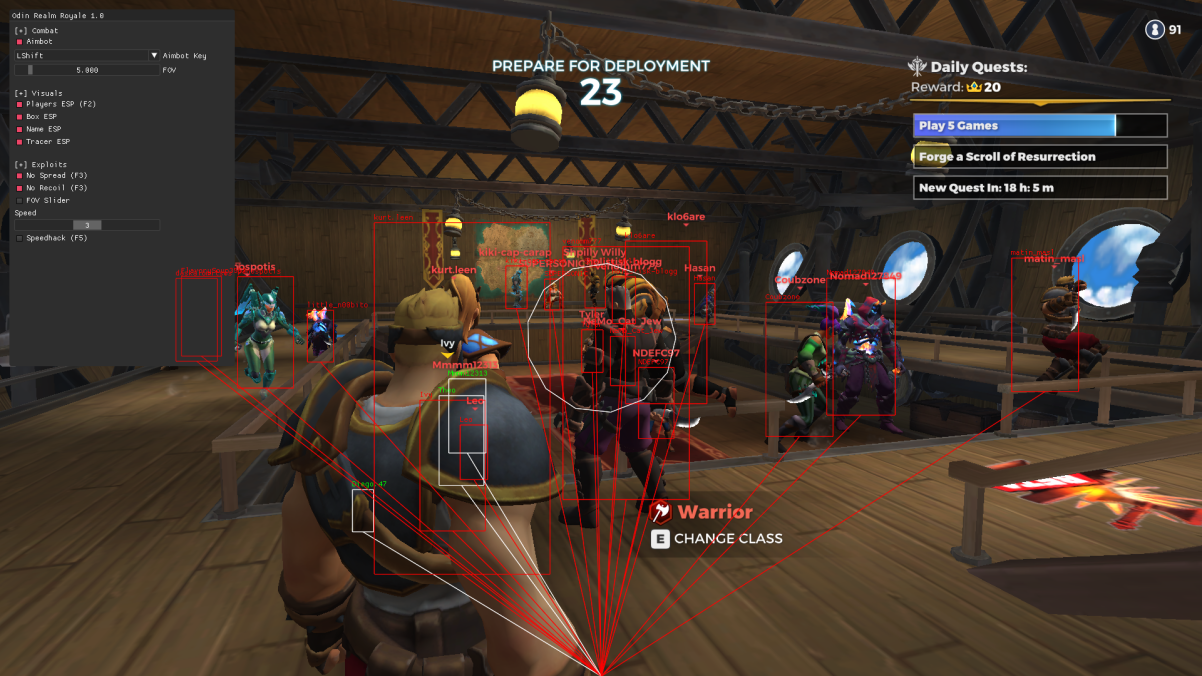 Download Realm Royale Multihack
Realm Royale Multihack.zip
password: 123
The minimum comment length is 50 characters. Comments are moderated. Use only English.