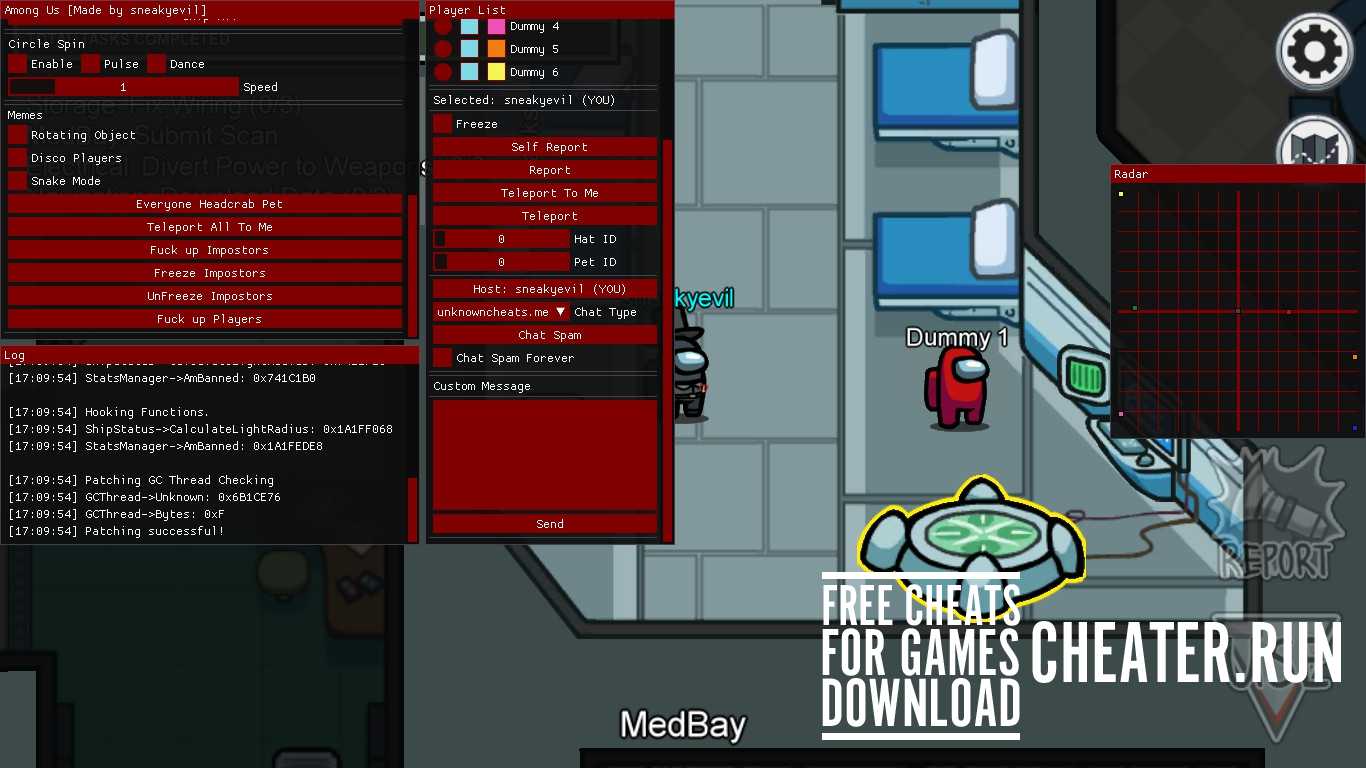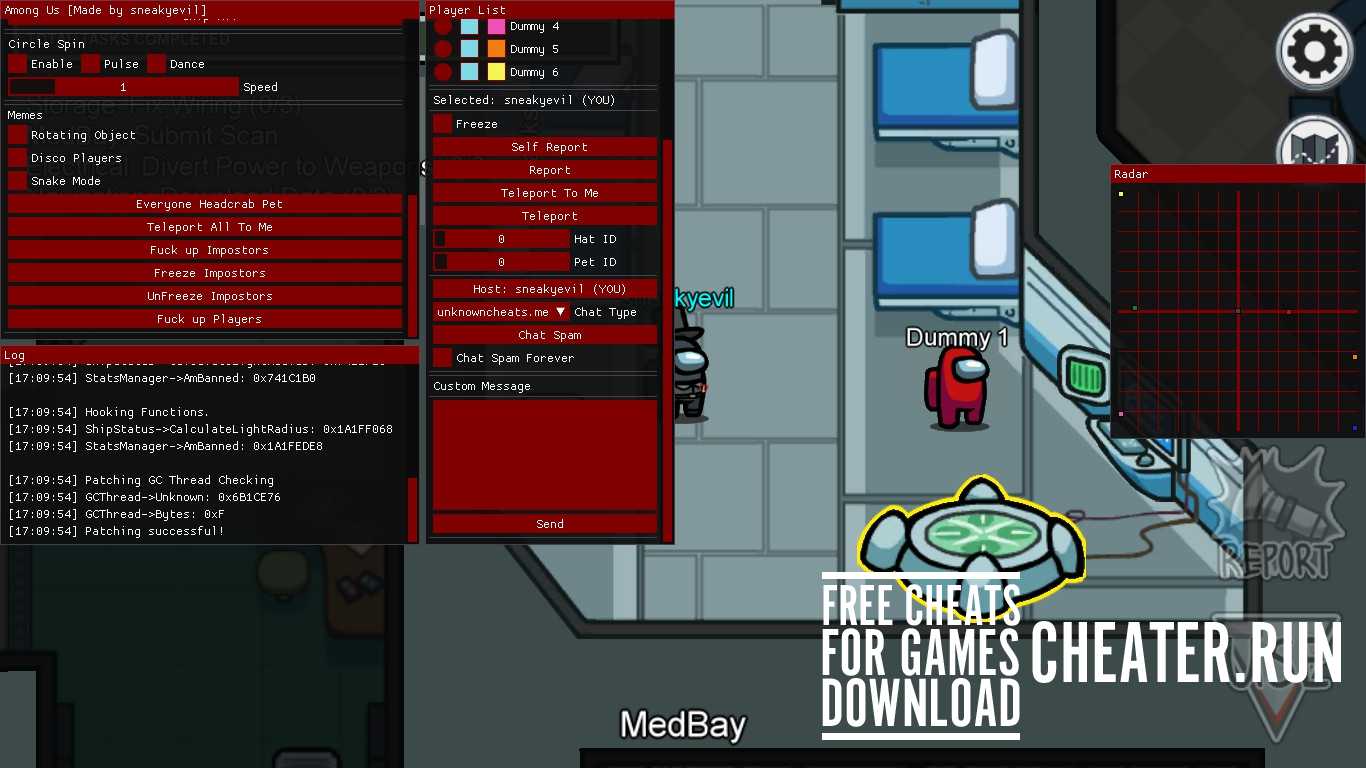 Developer:

sneakyevil

Category:

Among Us

Updated:

11.10.20

Current version:

11/10/2020
Universal cheat for the popular online game Among Us. A convenient menu, a large selection of functions, a game without a ban and superiority over other players with the help of a free hack on Among Us. Thank you to the developer sneakyevil for providing the cheat. Want to dominate the game Among Us? Play better than your friends? use this free cheat on Among Us that you can download from our website. Various functions: Teleport, NoClip, RadarHack, Circle Spin, Disco Players, Snake Mode, Spinning Object and many other functions.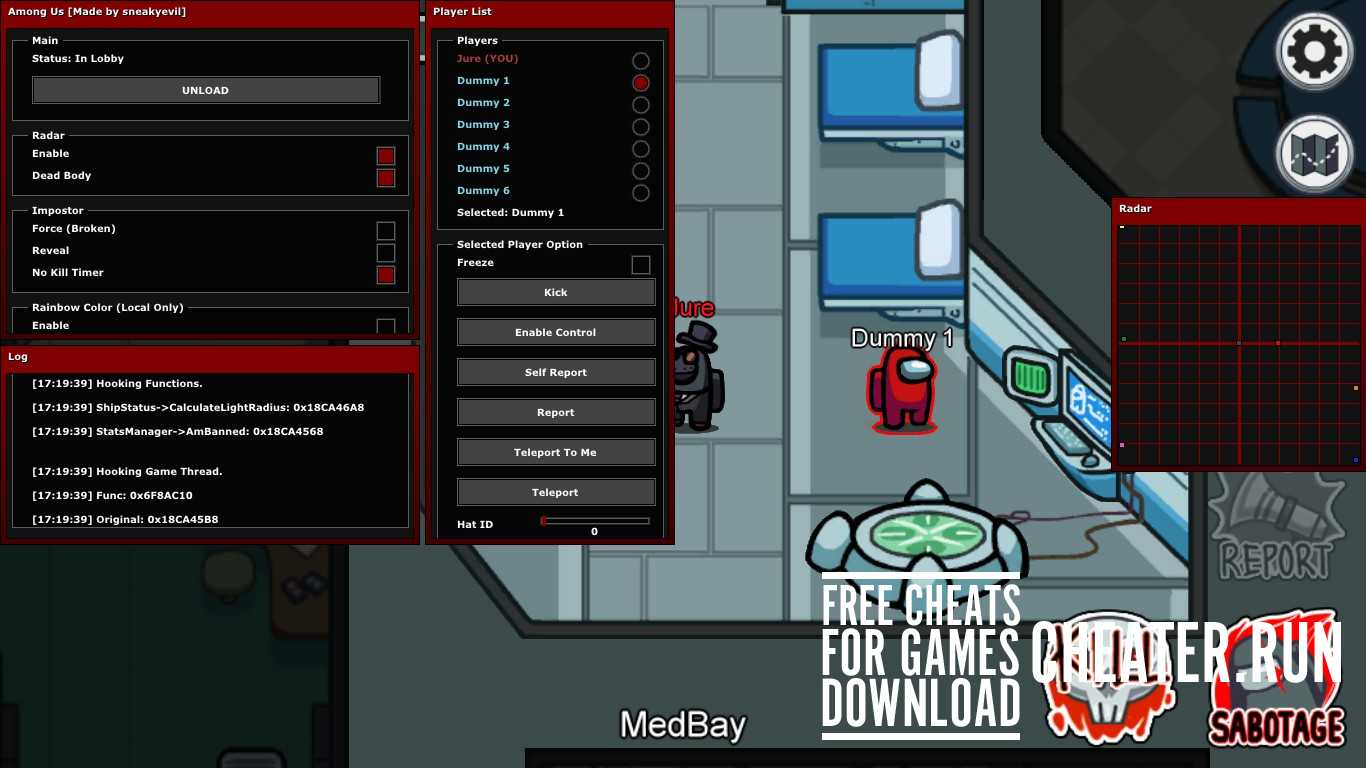 Menu Key:
Insert
NoClip Key:
Left Shift

ChangeLog
How to use (for braindeads):
1. Make sure the game version is not too old. (ex. Cheat released 6. Sept. last game ver on that date was 1. Sept that means older version shouldn't be used!)
2. Get some proper injector (ex. Process Hacker 2) I wouldn't recommend manual mapping (even tho it should work).
3. Inject it when ur in the MENU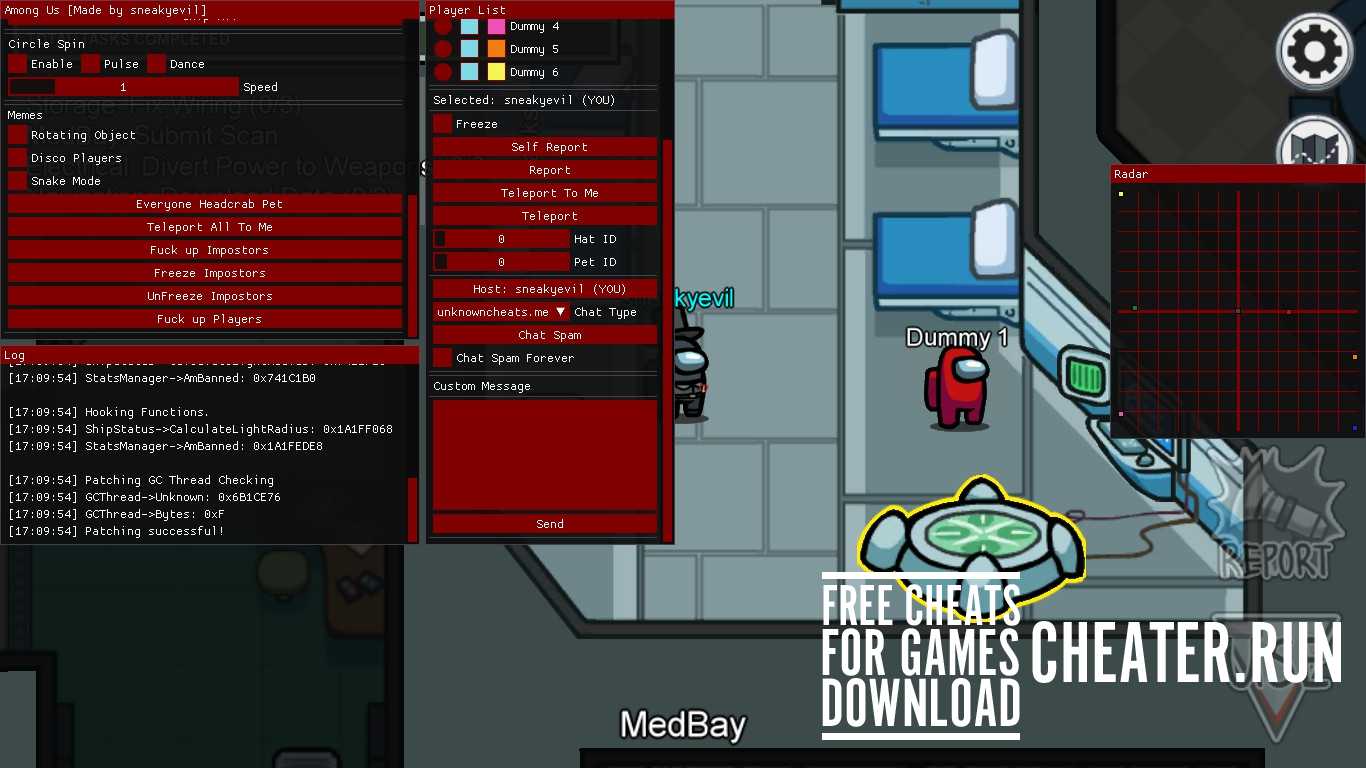 Download Among Us Project Cheat
Among Us Project Cheat.zip
password: 123
The minimum comment length is 50 characters. Comments are moderated. Use only English.