hash - premium external multi-cheat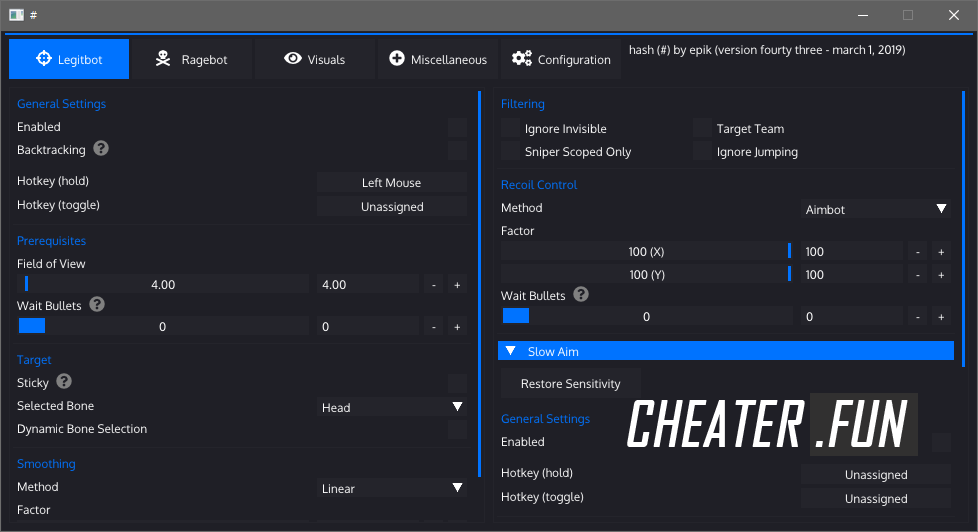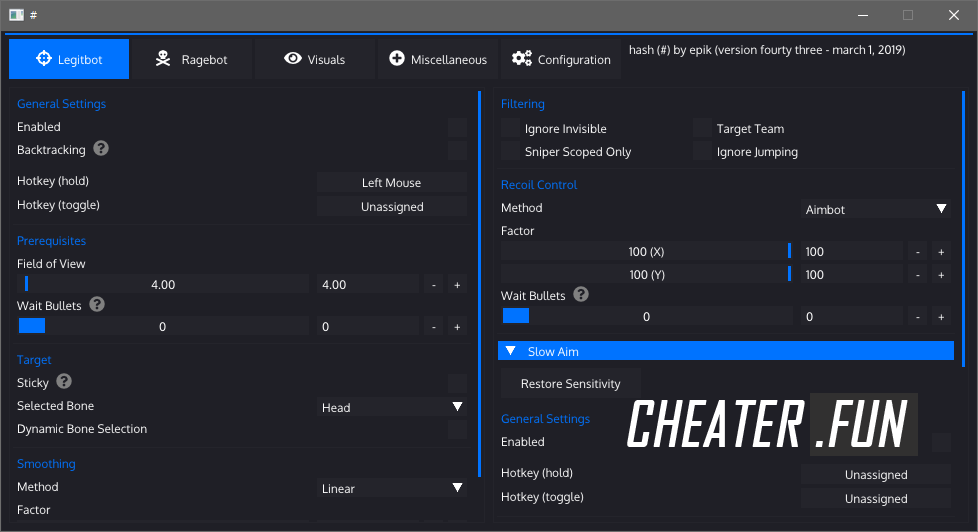 Developer:

Epik

Category:

CSGO

Updated:

26.07.19

Current version:

v77 [26/07/2019]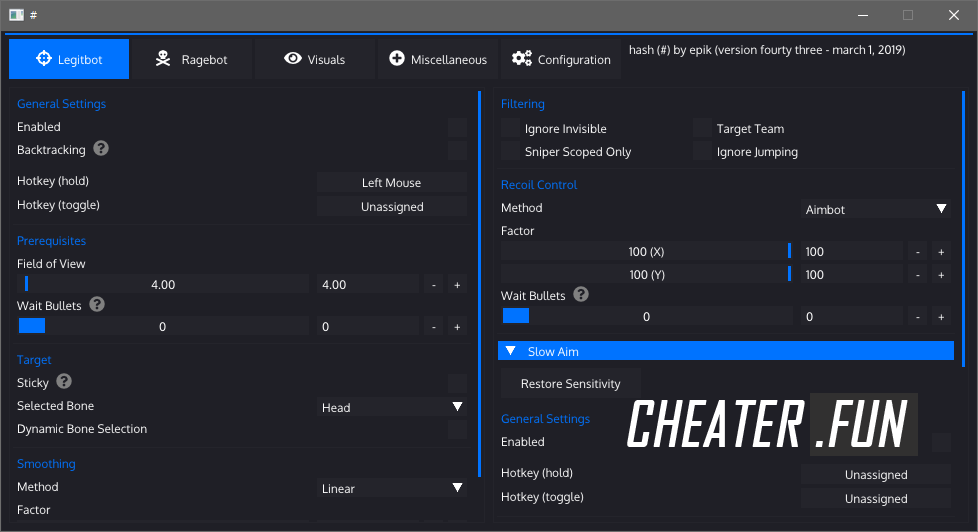 Looking for a suitable cheat on CS: GO for a private game and most importantly, that you were not seen among the anti-cheat? Especially for you free premium cheat on CS: GO hash, which contains in its functionality all possible functions for a successful game. No, there will not be separation for Legit or Rage function, everything will be simple, all the classics. A couple of features, functions with individual and unique settings: aimbot, triggerbot, standalone rcs, bunnyhop, music kit spoofer, engine radar, glow esp, chams. To control all the functions at your disposal will be a beautiful menu where you can customize any function to the smallest detail.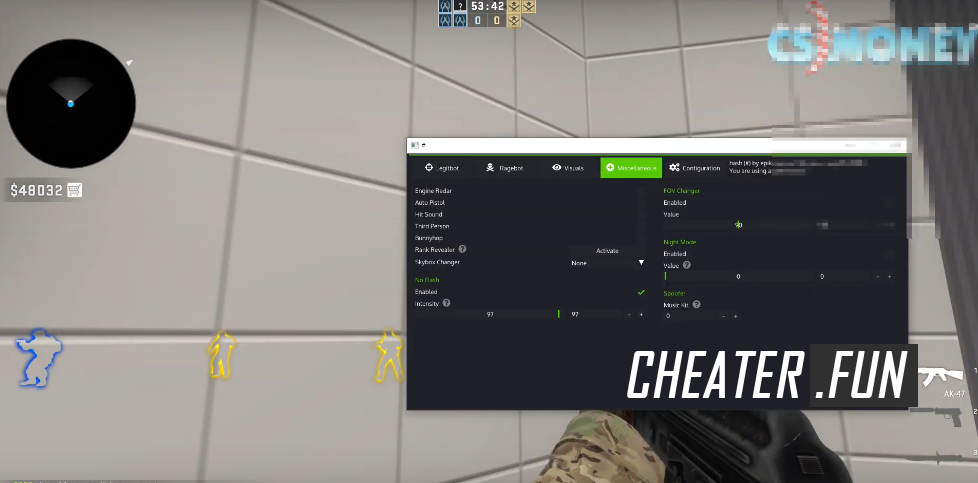 Developer:
This external cheat was built over the course of a week during my free time.
Emphasis on sleek visuals and powerful functionality was put in mind during its development.
I hope it can continue to be curated over the coming weeks. Enjoy!

HOW TO USE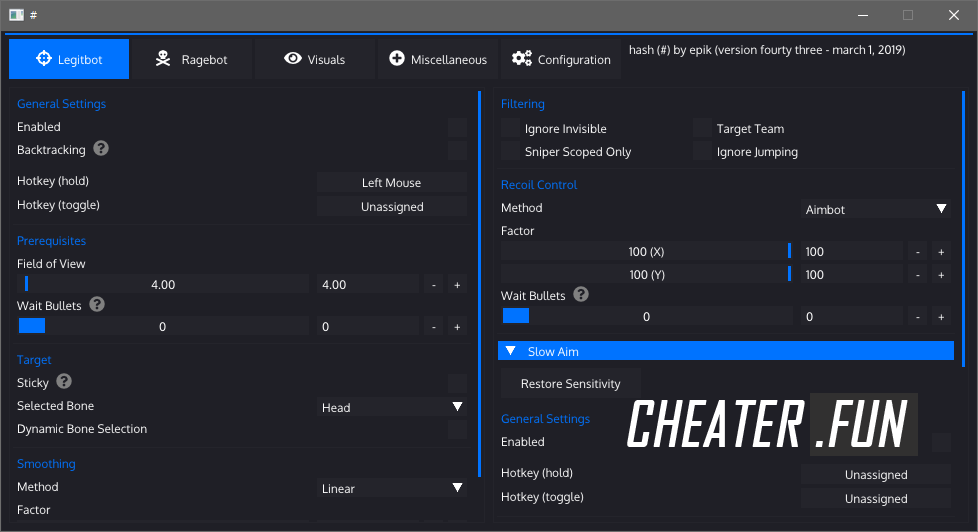 Download hash - premium external multi-cheat
The minimum comment length is 50 characters. Comments are moderated. Use only English.