Ex-Bitcoiner - ESP, TriggerBot, Aimbot, RCS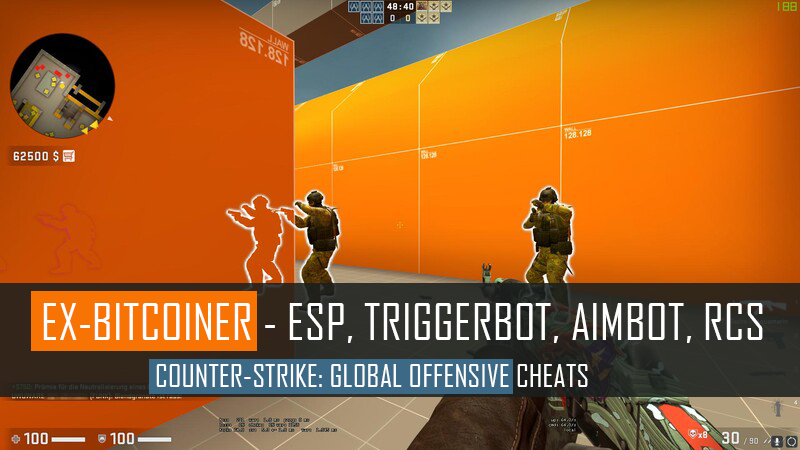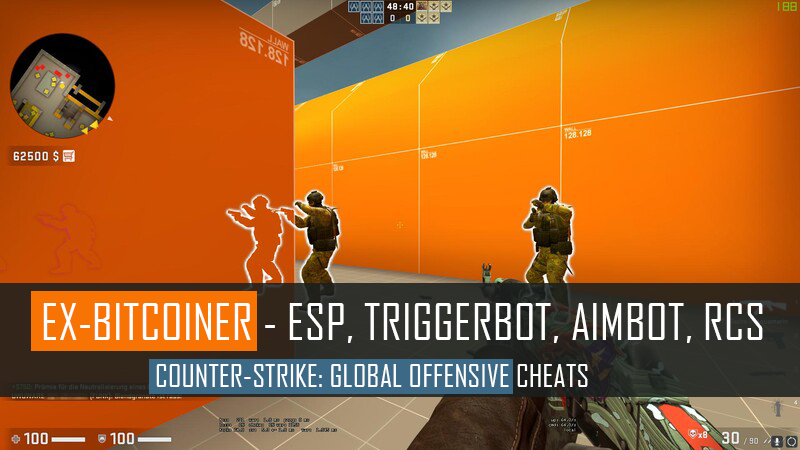 Developer:

Kyumi

Category:

CSGO

Updated:

12.07.20

Current version:

12/07/2020
Another simple hack Ex-Bitcoiner-ESP, TriggerBot, Aimbot, RCS on CS:GO for an invisible and safe game. This hack is no different from other external hacks on CS:GO, but this software is new and therefore the probability of getting a ban for it is extremely small, so you can use this hack on your personal accounts at your own risk. There is no menu here, all functions are controlled using hot keys. The functionality here is modest, but the necessary functions for the dominant game on classic servers-there. There is a simple working ESP GLOW to highlight enemies through the walls, as well as a good Aimbot for accurate hit on the enemy, and of course the TriggerBot function for automatic aiming + to all there is a function of RCS and Bunnyhop.
FUNCTIONS:
Funkcje:
GlowESP [F1]
Triggerbot [F2]
Bunnyhop [F6]
Aimbot [F7]
RCS
System wczytywania ustawien [F9]
Skin Changer
Radarhack [INSERT]
Chams
NoFlash
SlowAim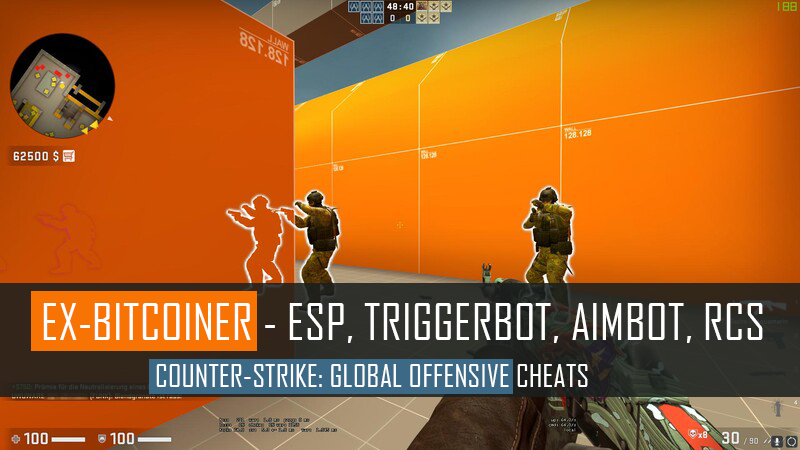 Download Ex-Bitcoiner - ESP, TriggerBot, Aimbot, RCS
Subscribe to the news Ex-Bitcoiner - ESP, TriggerBot, Aimbot, RCS
If the news changes, you will receive an E-mail notification.
The minimum comment length is 50 characters. Comments are moderated. Use only English.