DeniZeus External (ESP/AIMBOT/TRIGGER/ETC.)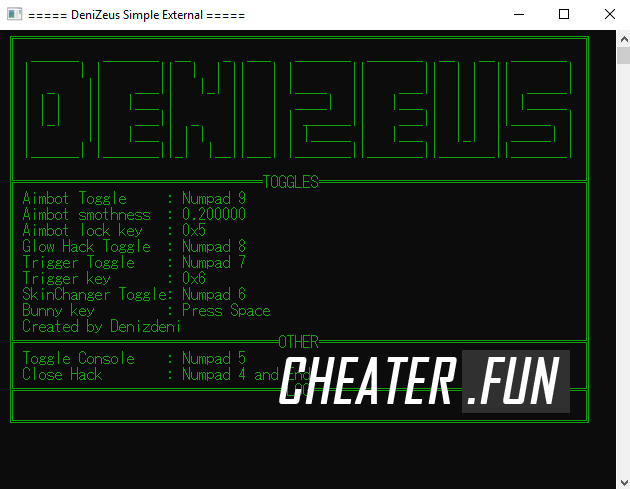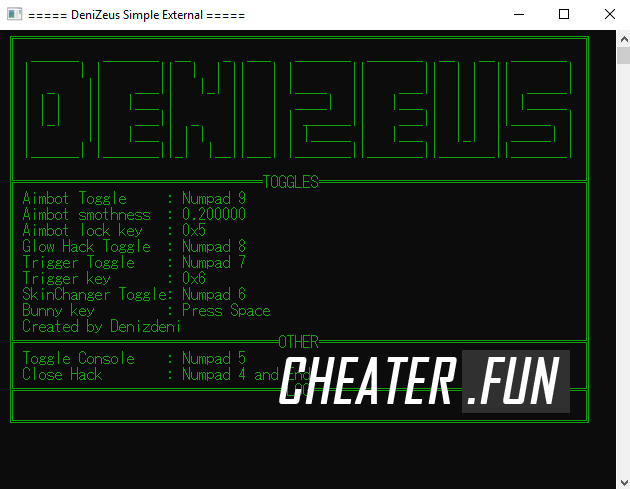 Developer:

denizdeni

Category:

CSGO

Updated:

04.01.19

Current version:

v1.5 [01/04/19]
You really wanted a top cheat on the game CS: GO? Meet the brand new working hack on CS:GO DeniZeus External (ESP/AIMBOT/TRIGGER/ETC.). This hack does not require any injectors and additional programs to run and configure it, everything is done in one click, and the configuration is done via hot keys (the full list of hot keys you can see under the record). I'll tell you a few words about the features in this hack and you can download this cheat for free.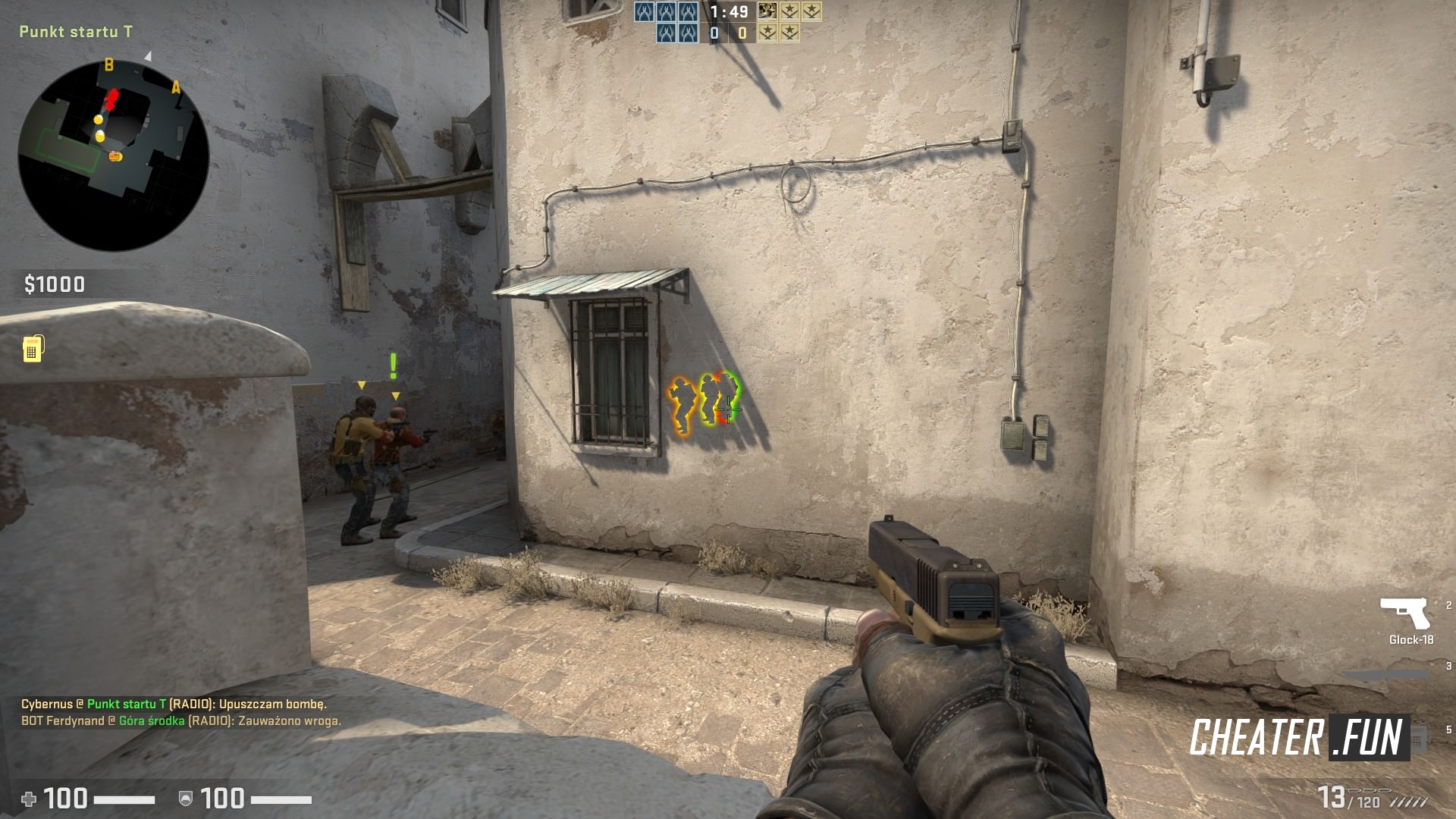 Cheat contains in its functionality only the most popular and not too noticeable features. Aimbot function will provide you with shooting quite making it perfect, thanks to the hot keys you can get right on the enemies. Function GLOW ESP will highlight your opponents bright stroke that will allow you to see them through the texture on the map (each color glow has its own designation, for example: red color will be displayed when your enemy is very little health, but green exactly the opposite). The hack also boasts a working SkinChanger and features for automatic jump BannyHop.

Features

CPU

Hot keys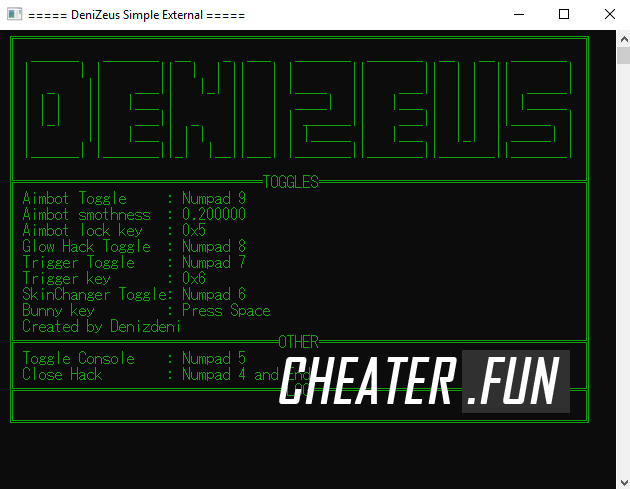 Download DeniZeus External (ESP/AIMBOT/TRIGGER/ETC.)
Subscribe to the news DeniZeus External (ESP/AIMBOT/TRIGGER/ETC.)
If the news changes, you will receive an E-mail notification.
The minimum comment length is 50 characters. Comments are moderated. Use only English.