A player in Apex was banned at the request of a streamer. Later it turned out that the ban was successful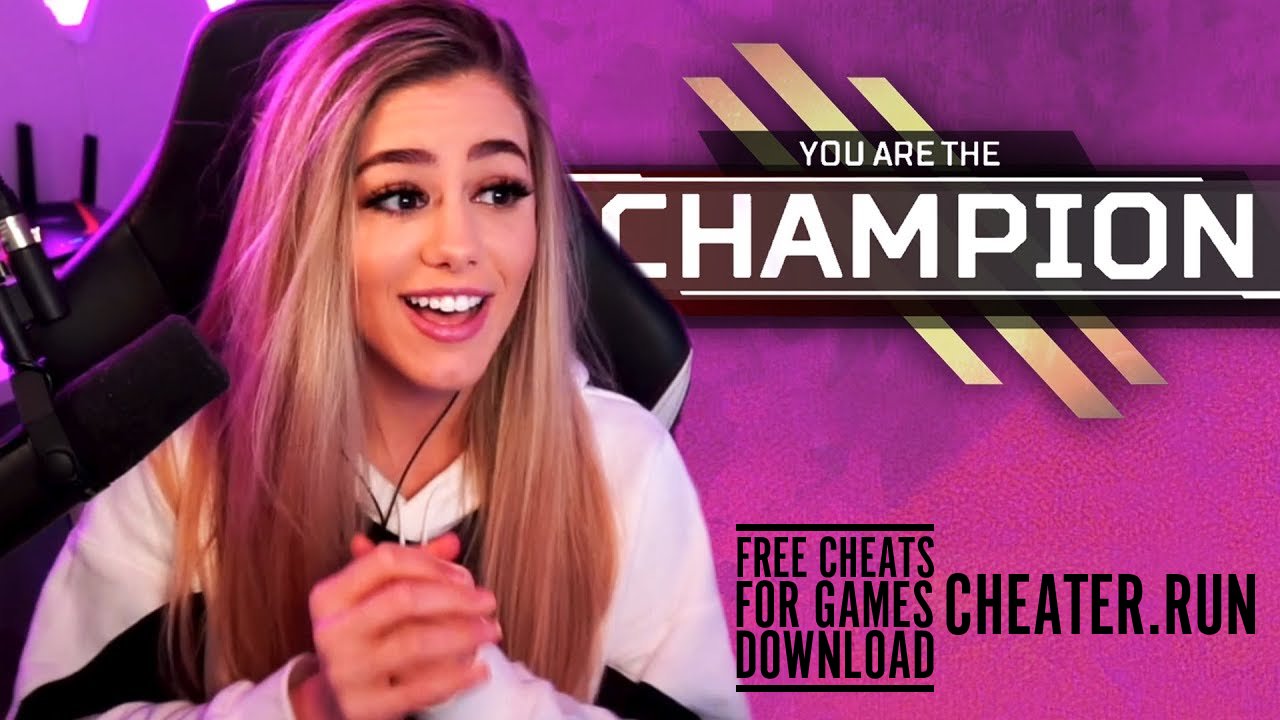 A curious story happened in Apex Legends. One of the players was banned simply because the streamer girl thought he was a cheater and she complained about him to a friend from Respawn Entertainment. Unfairly banned was about to file a lawsuit, but suddenly it turned out that he still deserved the punishment, because he had repeatedly violated the rules of the game. However, the question of why someone can be banned without a trial just on the complaint of the streamer remains open.
A player in Apex Legends with the nickname KongoBoom in the topic on reddit said that the girl streamer LuluLuvely took him for a cheater and told a friend of the developer, as a result of which the unfortunate quickly and without any proceedings was banned. Instantly ban a player just based on the suspicions of the streamer-it's somehow wrong, and KongoBoom said that he is going to sue.
A few hours later, however, the situation turned a different direction. In the Apex Legends Twitter, a message appeared that KongoBoom is not the most decent player and deserves a ban: the guy already has several banned accounts, he previously tried to avoid bans and played with a player who used cheats.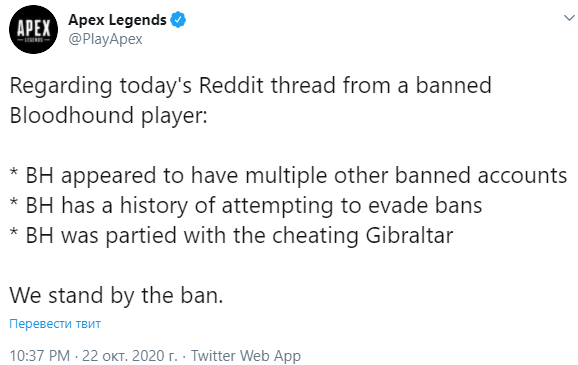 Well, let's say the player really deserves a ban. But for some reason the sediment remains. Perhaps, of course, the developer who "took out the ban" managed to check something and find out the whole story, but from the outside it looked like just a ban at the request of a streamer girl. In any case, judging by the topic on reddit and the correspondence on Twitter, many people perceive this situation in this way.
The minimum comment length is 50 characters. Comments are moderated. Use only English.